Event Information
Refund Policy
Contact the organizer to request a refund.
Eventbrite's fee is nonrefundable.
Join us for a live streaming opening night of our newest Chronicle Episode 6 " Dare I Say Spring?"
About this Event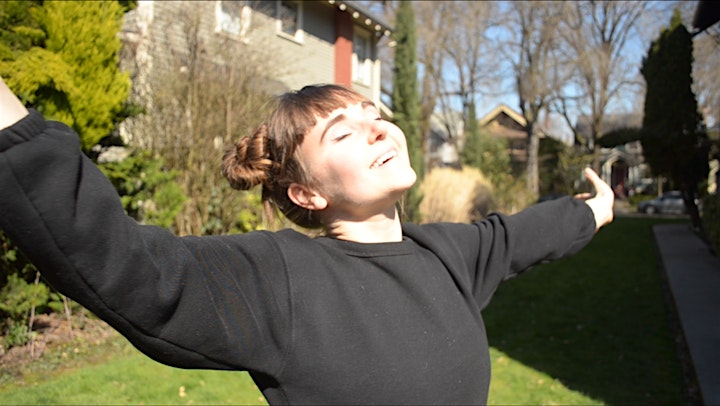 OMG. ONE FULL YEAR OF THE QUARANTINE CHRONICLES! Don't miss it, you deserve a bit of unadulterated happiness.
When we created the first The Do Jump Quarantine Chronicles we had no idea if there would be a second one. Now with the completion of "Dare I Say Spring? suddenly we have a full cycle of episodes that tell an evocative story of this extraordinary year. Each episode is slightly or dramatically different in style-dictated by our evolving technical capacity and the nature of the unique moments we were living through. The films take the viewer on an intimate romp thru the inner world of an ensemble of dancers, circus performers and musicians during this precarious time. Developed and filmed on zoom the Chronicles adapt the genre defying style the company is known for to film. They are filled with quirky surprises, intimacy, laughter and some much needed relief.
In an attempt to capture the thrill of making live theater together, we have had two live streaming opening night events so far. As some of you experienced, during the live streaming of Episode 5 "Dinner and a Show", the tech gods obliged us by not allowing our video to stream and giving us the opportunity to improvise together for what seemed like hours.
The premiere of Episode 6 "Dare we Say Spring?" will be live streaming BUT we are sending you this email after the video has been completed uploaded and triple checked to be working. The whole event will be about 10 minutes long (for real).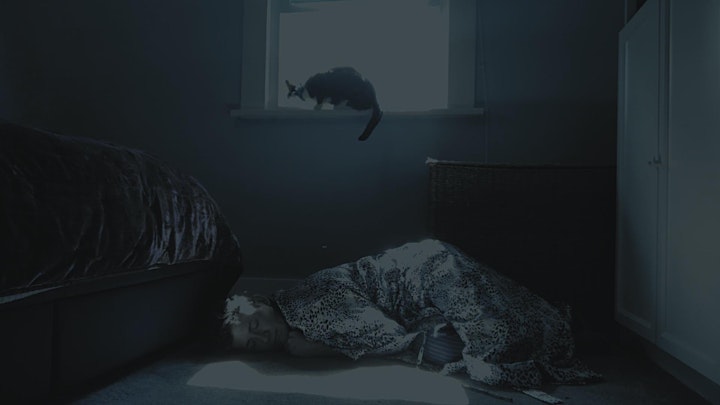 100% of the profit will go to ACLU!
Thanks for helping bring some laughter and light into all of our homes while supporting fight for social justice. During this difficult pandemic year we have been lucky enough to maintain our sense of community. Through the chronicles we have been able to create work together, to pay performers and technicians and to support organizations working to make our world more just. We have donated over 5 thousand dollars to Rock The Vote, Protect The Results, Fair Fight, and Central World Kitchen. All without leaving our houses or spreading the virus.
IF YOU HAVEN'T SEEN THE FIRST FIVE 'OF THE DO JUMP CHRONICLES...NOW IS YOUR CHANCE
Or share the whole year of Chronicles with someone you love!
Episodes One thru Four begin in the Spring of 2020 and take us thru the Fall. We explore and push the limits of zoom and the confines of our houses as we discover new ways to collaborate and communicate.
Episode Five "Dinner & A Show" takes the viewer on a mad cap journey through the company's kitchens and dining rooms. It is an intimate and delicious glimpse of a group of ensemble circus performers, dancers, and musicians who have all dedicated their lives to creating ritual and celebration as they face the first holiday season in decades with no holiday show. The result is as close as one can get during a pandemic to experiencing a delicious, mischievous communal dinner and a live performance. Good anytime of year! (There is even an ingredient list in you want to make your own festive Paella).
When you get your ticket to Episode 6 you will also get access tothe first 5 Episodes. You can binge watch them all in an hour.
Produced and Directed by Robin Lane. Original score composed and performed by Joan Szymko (sometimes using instruments and sounds she found in her house). Starring Do Jump Collaborators Tony Palomino, Tia Palomino, Kailee McMurran, Jacki Ward Kehrwald, Nicolo Kehrwald, Brittany Walsh, Patrick McGuire, Rhys Thomas, Jack StockLynn. Additional Music for The show part of "Dinner and a Show" by Courtney Von Drehle, Ralph Huntley, Joe Janiga and Tchaikovsky.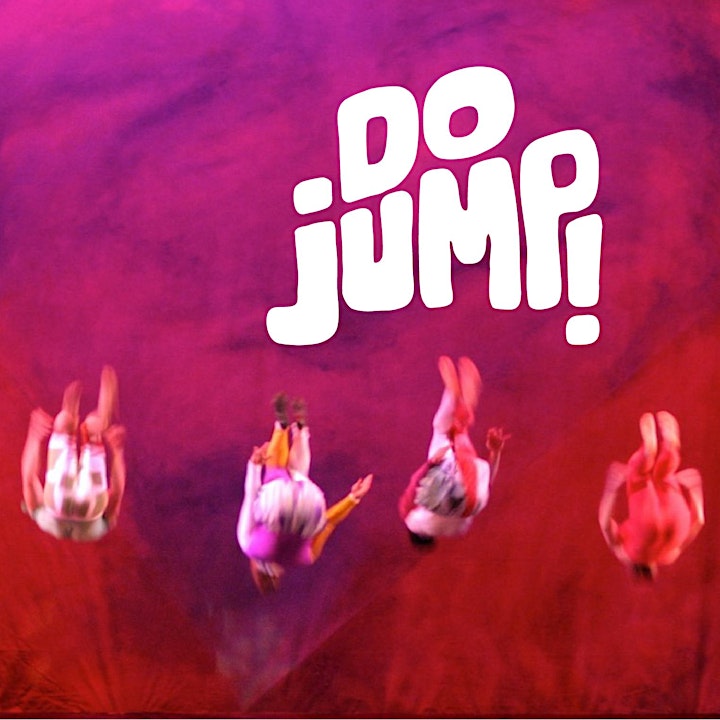 Do Jump under the direction of Robin Lane is an ensemble of acrobats, dancers,circus performers, musicians, and technicians, who have been making originalgenre defying work together for decades, some since they were children. Theyhave also individually performed all over the world including with Cirque duSoleil, Odesseo and touring Broadway productions.Over the years, Lane has created a wide variety of full length theatrical productionsas well as one of a kind events. The works combine(hilarity, beauty, and an honest, if sometimes unusual, look into the world we livein. Based In Portland, Oregon the company has performed extensively throughoutNorth America including multiple runs at the New Victory Theater on Broadway,at the Kennedy Center in Washington DC, the Ordway in St Paul, The GeffenPlayhouse in LA, and The McCallum Theater in Palm Desert.
Date and Time
Location
Refund Policy
Contact the organizer to request a refund.
Eventbrite's fee is nonrefundable.