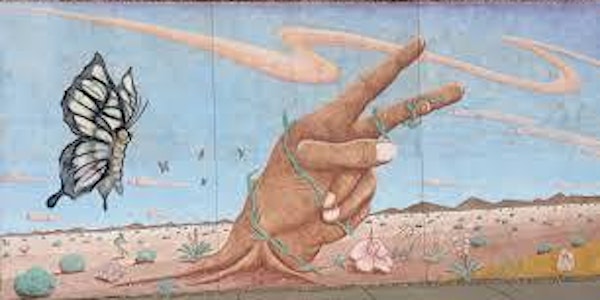 Episcopal Peace Fellowship Peacebuilding Online: Alan Yarborough of OGR
Civic Engagement Resources
About this event
Did you know that The Episcopal Church Office of Government Relations (OGR) has developed a five-week Civil Discourse Curriculum, focusing on improving our capacity to engage in conversations on difficult topics especially related to public policy? Join us for Peacebuilding Online and hear from Alan Yarborough, Office of Government Relations church relations officer and lead content creator for the curriculum, to learn how this program can help you and yours engage on vital policy issues in a constructive way.
Per Yarborough, "The Civil Discourse Curriculum was created as a resource to help folks understand and practice civil discourse, particularly as it relates to discussion about politics, policy and legislation, and why it is so important to living out our Gospel call and solving the problems facing our communities, country and the world."
Just in time for a challenging election season, join us and discover how OGR's program can nurture and support your Gospel justice advocacy.
ABOUT OUR PRESENTER: Alan Yarborough is the Church Relations Officer for The Episcopal Church Office of Government Relations, where he helps oversee the Episcopal Public Policy Network, and develops policy advocacy, dialogue, and civic engagement resources. He is a board member with Episcopal Communicators. Prior to this, he lived and worked in Haiti with the Young Adult Service Corps. He holds a BS in economics from Clemson University and a masters in conflict analysis and resolution from the Carter School for Peace and Conflict Resolution at George Mason University.