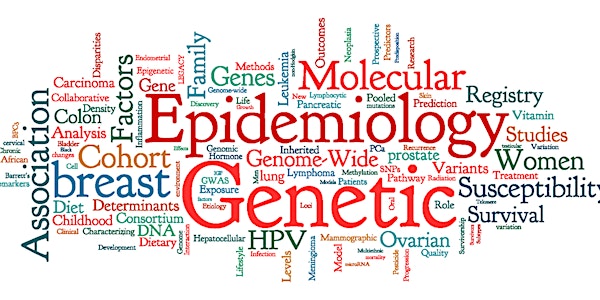 Epidemiology in Action with Introduction to R-Studio
10-day training taught by experienced epidemiologist/public health field experts from Emory Univ, Rollins School of Public Health and CDC.
Refund Policy
Contact the organizer to request a refund.
Eventbrite's fee is nonrefundable.
About this event
Course Description
This applied epidemiology online training is directed at public health professionals who are new in public health practice or wish to review their skills in epidemiology and surveillance. Training includes discussions of applied epidemiology and biostatistics, public health surveillance, field investigations, computer training using R-Studio, and selected prevalent diseases. Epidemiologic table top exercises based on actual epidemiologic/surveillance cases/data are used to teach participants on how to investigate, analyze and solve outbreaks.
Prerequisites: Familiarity with the vocabulary and principles of basic epidemiology; participants are recommended to complete CDC's Principle's of Epidemiology self-study course or equivalent.
Meet a few of our instructors:
Victor Coronado, MD,MPH started his career at the CDC as an EIS officer where he worked in the Hospital Infections Program. After EIS he led the New York City Department of Health Special Studies Unit for AIDS surveillance then worked in the National Immunization Program (NIP) as the lead medical officer for the NIP Survey. He also worked in Rubella elimination in the US and provided technical assistance in the areas of rubella, congenital rubella syndrome, mumps and measles to the Mexico Secretariat of Health. He then worked as the lead medical officer for the CDC Traumatic Brain Injury effort and contributed to the production of three CDC reports to congress on mild brain injury, brain injury in the military, and brain injury rehabilitation. He also worked for the CDC Aviation Activity where he prevented the importation of cases of MERS (Middle East Respiratory Syndrome) into the country. During his last two years at CDC he handled the CDC Non-pharmaceutical Interventions for Influenza Pandemic Preparedness where he led the evaluation of different materials to be used as facemasks during pandemics and evaluated the numbers of masks needed to prevent pandemic-related morbidity and mortality in the general US population. He also worked to prevent the spread of SARS in the US; controlling an outbreak of Marburg virus in Angola. Currently, he is an Adjunct Faculty at Rollins School of Public Health at Emory University where he develops, implements, evaluates, and teaches short training customized, continuing education courses covering COVID-19 related topics and general public health preparedness, applied epidemiology, public health surveillance, and prevention to domestic and international public health professionals.
Dr. Edmond Maes, PhD in Epidemiology and Biostatistics at UCLA, and Master's degree in Epidemiology from Harvard University School of Public Health.
He worked at CDC in a wide variety of areas including, reproductive health, lead poisoning, injury surveillance, immunization, polio eradication, as well as the training and mentoring of epidemiologists around the globe. He was the Assistant Director for Science in the Division of International Health and was responsible for development and support of Field Epidemiology Training Programs (FETP) in more than 20 countries around the globe. He played a leading role in the development of training curricula, teaching and mentorship of epidemiologists in numerous countries of Latin America, Africa, Eastern Europe, and Central Asia. He also worked CDC/Global Immunization Division with a focus on polio eradication. His work on polio eradication involved training on polio epidemiology and surveillance, in close partnership with country FETPs, World Health Organization, United Nations Children's Fund, Gates Foundation, and Ministries of Health—particularly in African countries.
Michael O'Reilly, MD, MPH is a trained physician and epidemiologist. Prior to joining the CDC's EIS program, Dr. O'Reilly was the medical director of a community health center in North Carolina and clinical faculty in Emory University's HIV program. At CDC, he served as the resident advisor for FETP Thailand where he mentored Thai Field Epidemiology Training Program fellows conducting field investigations for SARS, Avian Influenza, Botulism, post-tsunami response and over 35 other field investigations. Within Thailand's international program, he mentored fellows from Cambodia, China, Malaysia, Laos, Taiwan, Vietnam and elsewhere on field projects ranging from fatal mushroom poisoning surveillance in Yunnan Province, China, to cholera outbreaks in refugee camps. Dr. O'Reilly worked as a WHO consultant for the WPRO regional office and adjunct faculty for FETP Philippines. His work facilitated the publication of 19 outbreak and surveillance manuscripts focused on Nipah virus, malaria, post typhoon disaster response, injury surveillance, measles and other. Dr. O'Reilly served as the Program Advisor for FETP Papua New Guinea, an intervention-based field epi training program that he co-founded.
Draft agenda below.