Description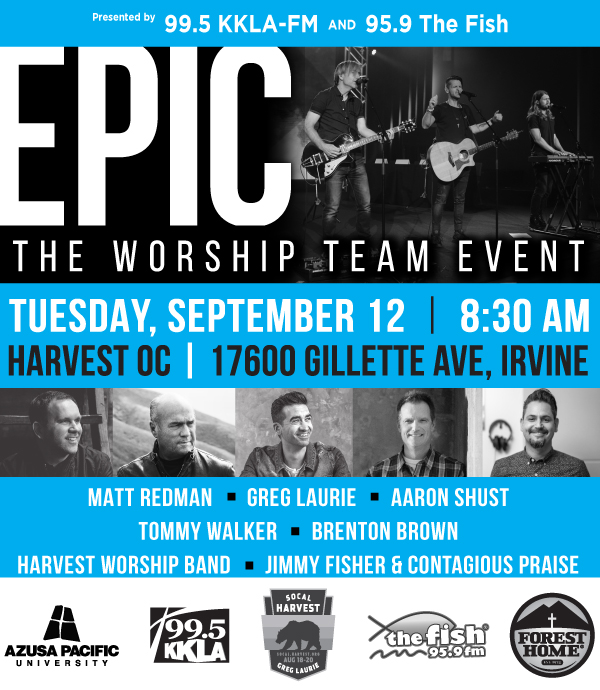 What is "EPIC"?
A coming together of worship leaders and their teams for equipping, fellowship, worship and personal refreshment.
EPIC is designed to encourage you in your craft and in your calling with insights and testimonies from today's leading worship leaders, plus in - depth question and answer panel discussions.
This years special guest include Special Guest Matt Redman, Pastor Greg Laurie, Aaron Shust, Tommy Walker, Brenton Brown, Harvest Worship Band and Jimmy Fisher & Contagious Praise.
Come, learn and grow in sharing God's EPIC STORY!