Description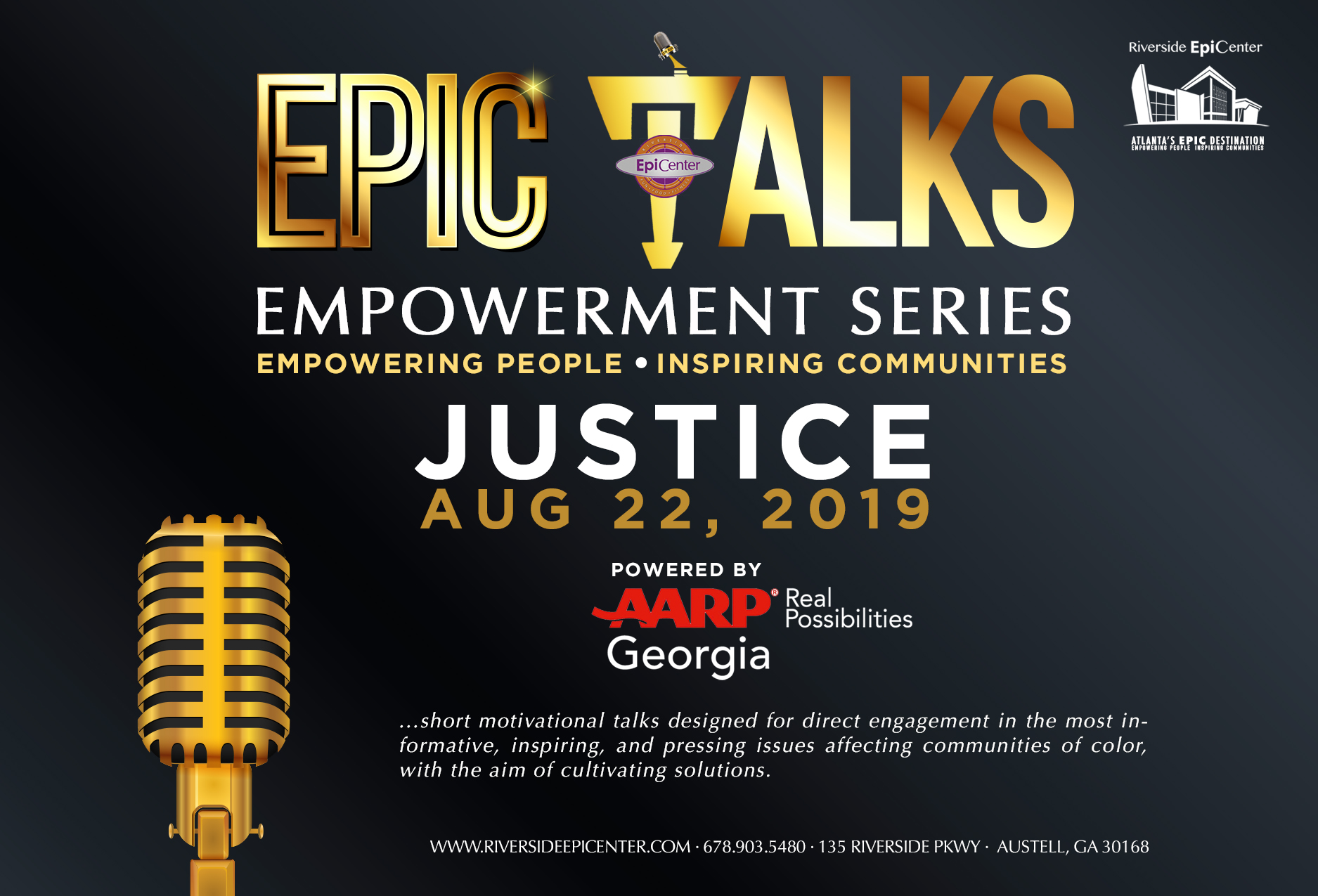 The "EPICtalks™ Empowerment Series" is a round of short motivational talks designed for direct engagement in the most informative, inspiring, and pressing issues affecting the lives of individuals and families in communities of color, with the aim of cultivating solutions. Each quarterly "EPIC Talk" session features recognized speakers with a multitude of expertise in a variety of industries and domains of life. The August 2019 theme focuses on Justice. Powered by AARP.
---
FAQs
SPONSORSHIP: For questions about sponsorships, please contact:
TTK/Ross Media
tcbaraka@gmail.com
mross@rmgeventslive.com
(470)209-8483
(678)613-9462
VENDORS:
Purchase option here. Includes: One six or eight foot table in Conference Center Hall.
---
TICKET OPTIONS
All tickets are General Seating and admission is free of charge.
---
DRAFT AGENDA - Event Time: 9AM to 3:15PM (approx.)
Daniel Blackman – Human Trafficking… JUSTICE for the Invisible
Terence Lester – JUSTICE Dignity for the Homeless
Johnny Crawford – Veterans Photography Project
Tanguler Gray – Child Support Dads & JUSTICE: "Outreach vs. Incarceration"
Jennifer Yankulova – Access to JUSTICE… Issues Relating to Housing Law
Lunch on Your Own
Judge Wanda Dallas – Is JUSTICE Blind or Color Blind
Jimmy Roach – Ferguson Soundtrack: Voicing JUSTICE
Michael Brown Sr. – Police & Community JUSTICE