Epic Faith--New Venture Women's Bible Study-Tuesdays 9:30AM & Thursdays 7PM...
Description
Join Us for an Authentic, Real Life Discussion on How to Grow #EPIC FAITH
The Bible Study is an expository style study from the book of James. We will review, discuss and teach a weekly lesson per chapter. A study guide is included that covers questions, commentary and real-life application, while expositing every verse per chapter. It's time to dig deep, ask tough questions and prepare for walking in Epic Faith.
WHERE: New Venture Christian Fellowship
WHEN: Tuesday Mornings-9:30am to 11:00am AND Thursday Evenings-7pm to 8:30pm
COST: $15-Includes Materials for the 6-Week Study
Please Note: You Can Attend Either Day and Time Once Registered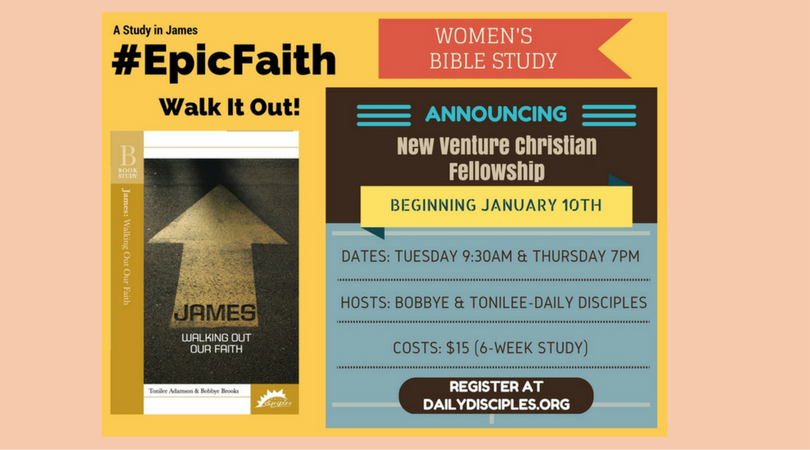 For more information, please call 800-992-0369 or email tladamson@dailydisciples.org