Description
Join Chris Smith, author of The Photographer's Guide to Chicago, for an epic weekend workshop photographing the best photo locations in Chicago. Not only will you get amazing images of great places across the city, you will receive personalized instruction and help from Chris on composition, night photography, architecture, long exposures, light trails, and any other questions you may have!
The schedule is subject to change based on weather or input from the group. The itinerary is detailed below, but we will hit as many places as we can along the way. If the weather is bad, we'll shoot more of the amazing interiors in Chicago.
The Hard Rock Hotel on Michigan Avenue is our starting point each time we head out to shoot. We will Uber or a water taxi from here. These transportation costs are included in your workshop price. Hotel and meals are not included.
We'll meet online before the workshop to make sure you're ready for the weekend. We'll meet again online after to share and critique images.
Friday evening
Meet us from 4:00-6:00pm at the Elephant & Castle at 185 N. Wabash Ave for a meet and greet dinner. After dinner, we will head to Millennium Park for blue hour, then walk along the Chicago River and end the evening photographing car trails and the nightlife around the Chicago Theater.
Saturday
Meet at the Hard Rock Hotel lobby at 4:45am where we will Uber to Adler Planetarium for sunrise. Or feel free to sleep in and meet for us for pancakes 6:30 am at Wildberry, 130 E. Randolph St. We will then walk the streets and capture awesome architecture images in the loop until we're ready for lunch. We will head over to the Chicago French Market, http://frenchmarketchicago.com, 131 N. Clinton. We'll then grab the water taxi after lunch over to Michigan Ave. where you will have a break until 4:00.
At 4:00, meet us back at the Hard Rock Hotel Lobby and we'll head out for an early Chicago Pizza dinner. From there we will take the water taxi to 18th St. Bridge for sunset, then over to Buckingham Fountain, and Navy Pier.
Sunday morning
4:45am meet at the Hard Rock Hotel and we'll head out to shoot Sunrise at Fullerton Beach and/or North Ave. Beach, over to the pavilion, and then breakfast, 8:30 Elly's 24 101 W North Ave. Chicago.
After breakfast, we'll head to the University of Chicago. If you've never shot the University of Chicago, you're in for a treat. You'll feel like you've been transported to the world of Harry Potter and Hogwarts.
*This event will only run if we get enough people to sign up*
If you have any questions, email Chris Smith at chris@outofchicago.com.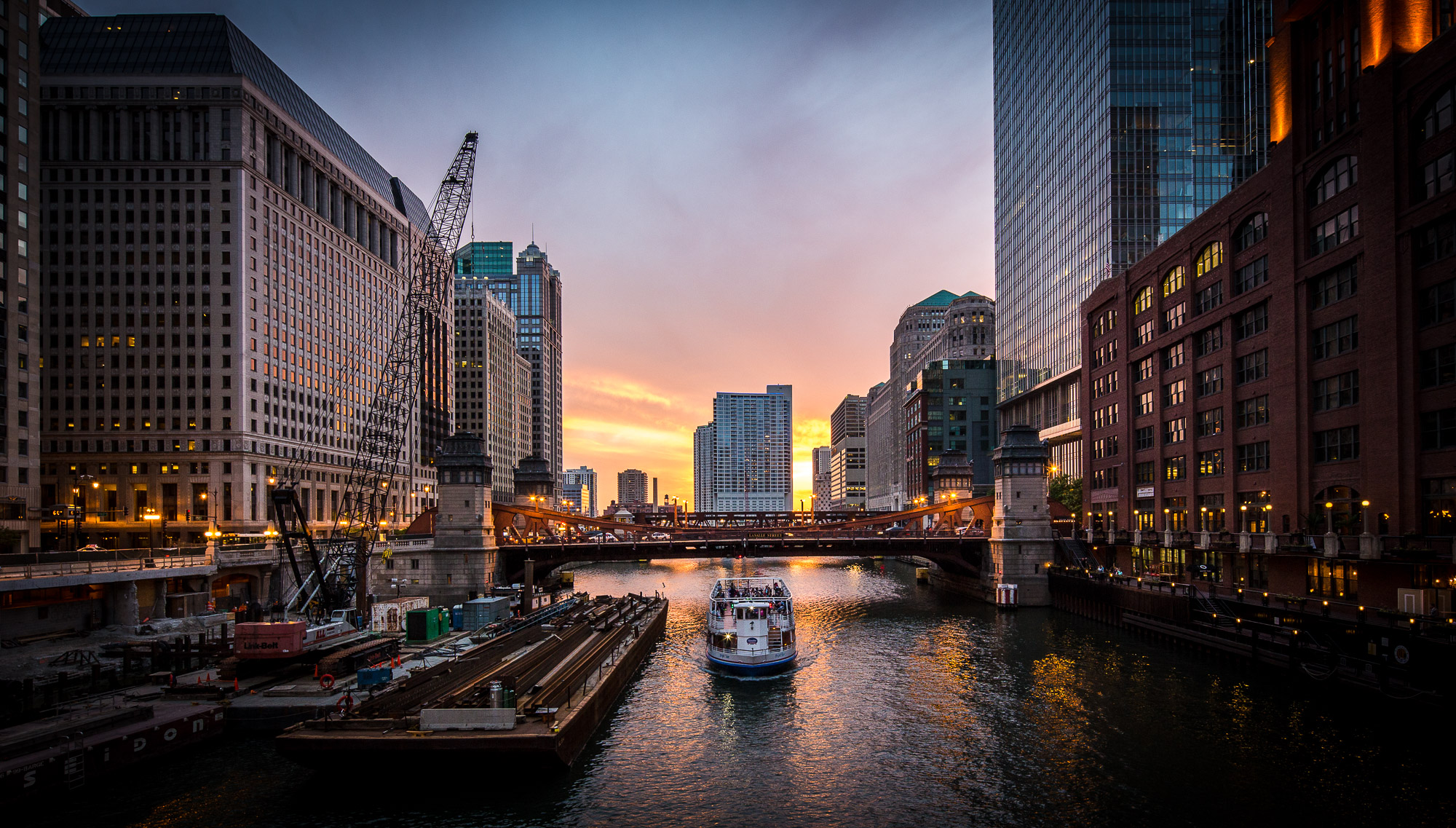 The Chicago River at Sunset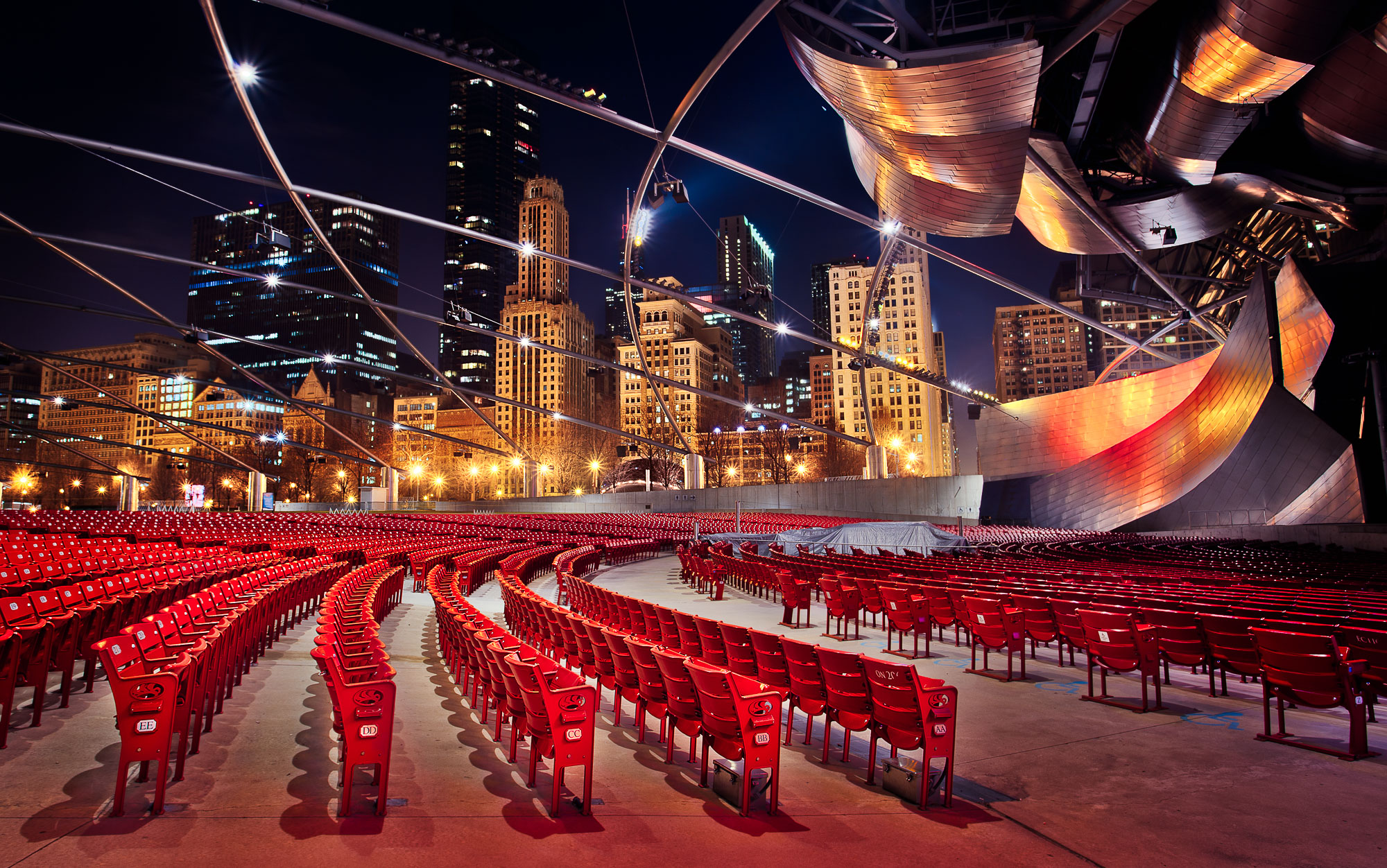 Pritzker Pavilion at Millennium Park


Buckingham Fountain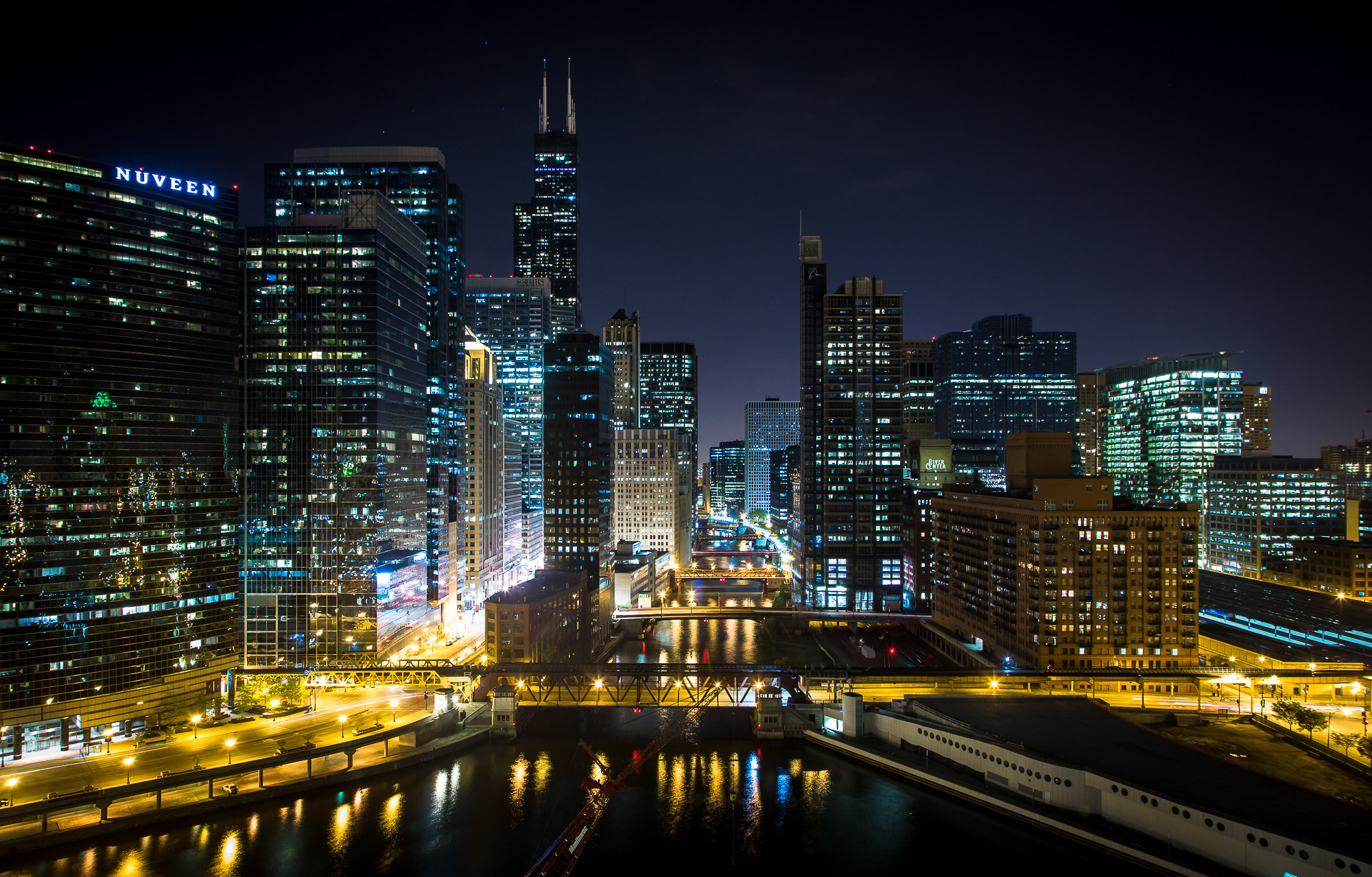 The Chicago River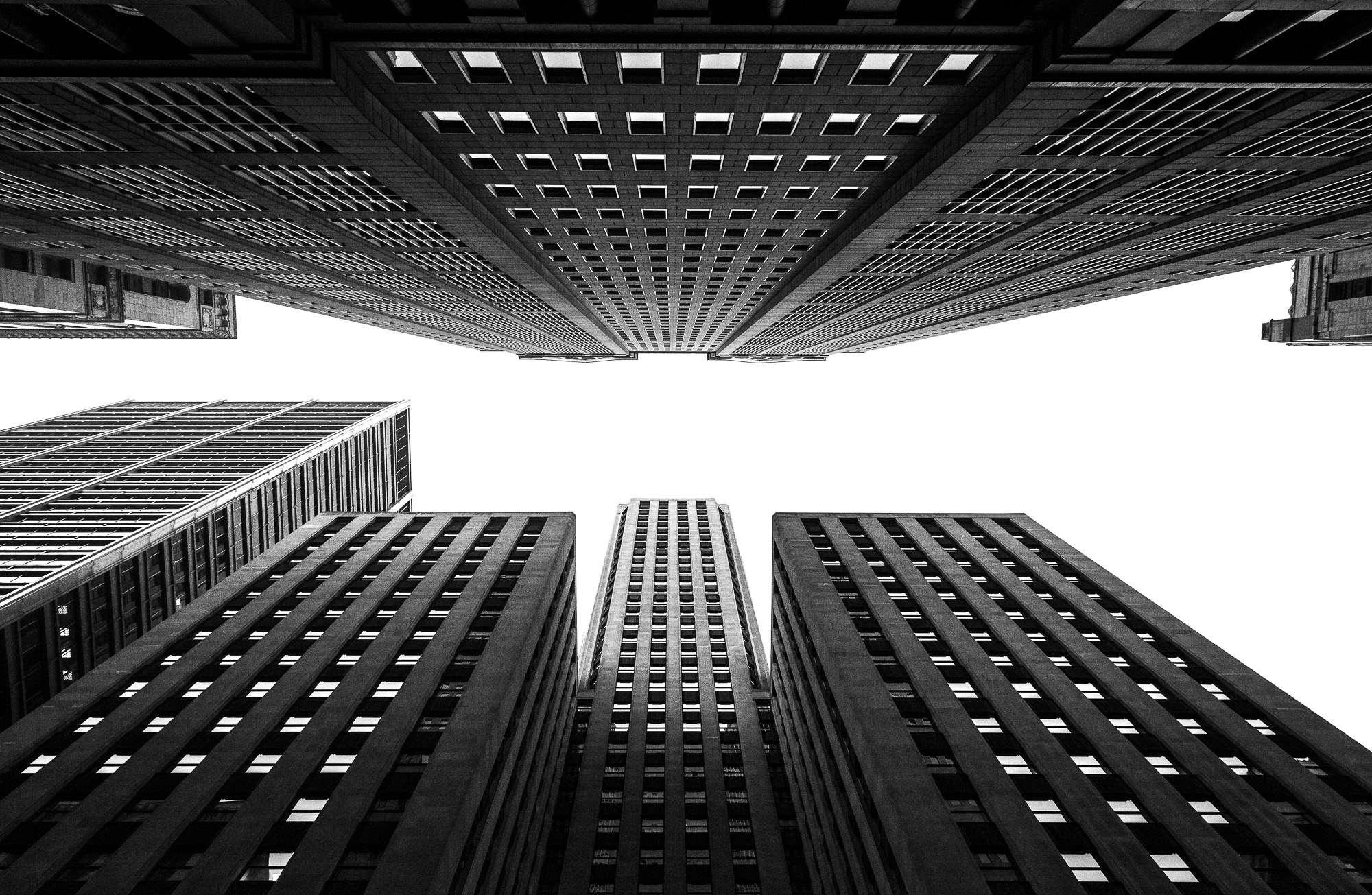 Looking Up in the Loop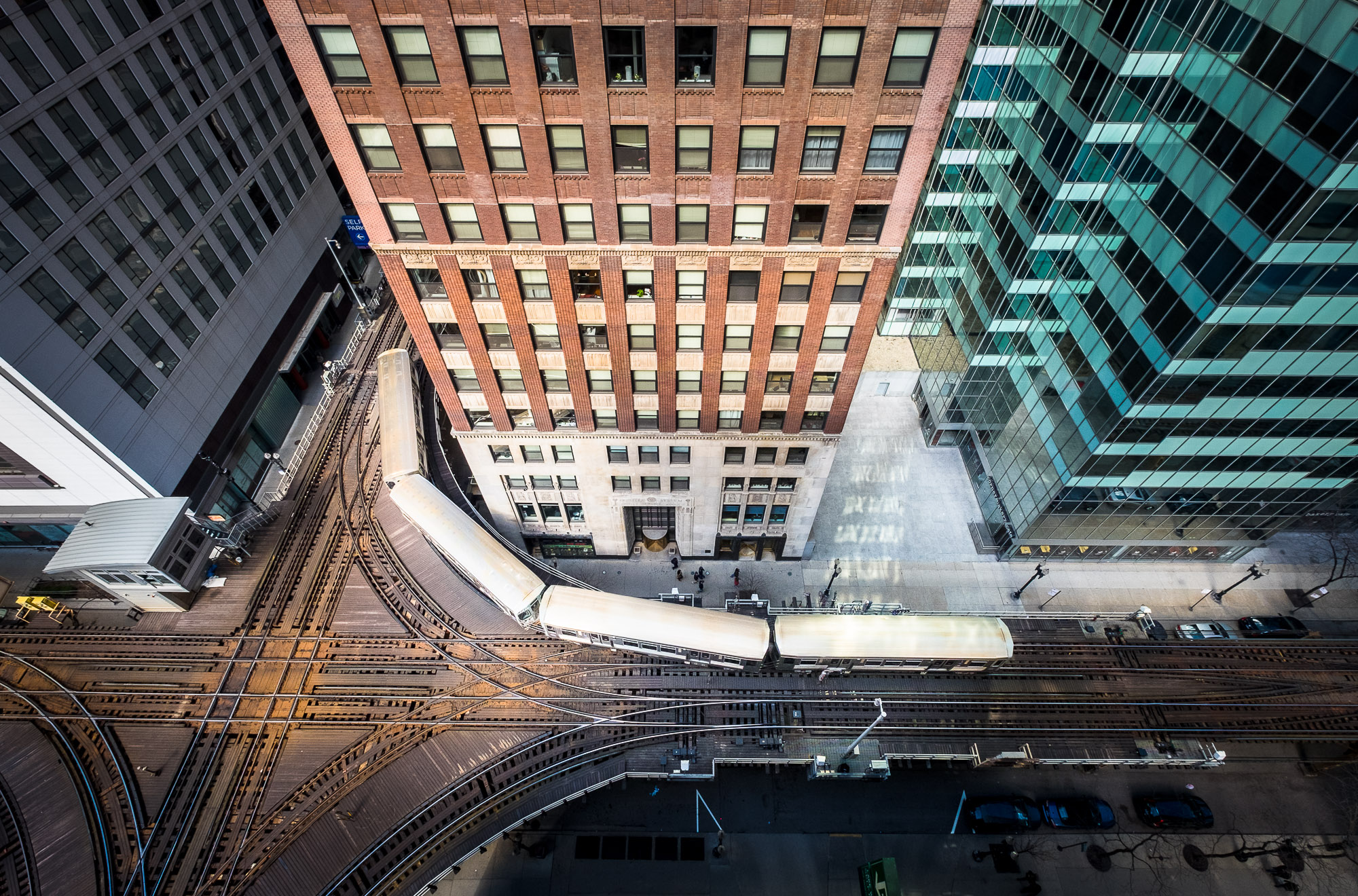 Lake and Wells