Description
EPIC Business Conference 2018
Entrepreneurial - People - In - Christ
February 23 & 24, 2018
God is raising up a generation of entrepreneurs who want to disrupt their cities, empower generations and transform nations. EPIC is a training ground for world changers-- entrepreneurs, business owners, business leaders and visionaries. Join a community of business leaders who will shift and shake off passivity to ignite a movement.
The EPIC Business Conference is where the entrepreneurial-minded intersect at the crossroads of both individual and corporate transformation.
What you will learn
You will learn how to live a life beyond limits by changing the way you think, expand your capacity to influence, pursue your God-given destiny and be EPIC in business.
Come experience--
Transformation- Challenging you to think differently and breaking limiting patterns
Activation- Discovering and learning how to apply your gifts for Kingdom purposes
Connection- Recognizing you can only achieve your God-given destiny with others
Speakers
Dr. Ed Silvoso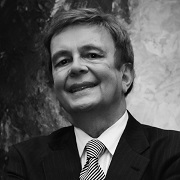 Dr. Ed Silvoso, founder and president of Harvest Evangelism and the International Transformation Network (2,000+ leaders on seven continents), is recognized as a strategist and solid Bible teacher who specializes in nation and marketplace transformation by coaching leaders on how to take the power and presence of God into the marketplace to see their sphere of influence transformed as a first step to bringing the Kingdom of God to business, education and government. His book Anointed for Business is a groundbreaking classic in this area. His other best-selling books include That None Should Perish, Prayer Evangelism, Women: God's Secret Weapon and Transformation. He is also the producer of the DVD series Transformation in the Marketplace with Ed Silvoso.
Jim Anthony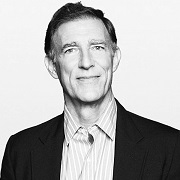 Jim serves as CEO and Principal for Colliers International Raleigh. Jim's responsibilities include: company vision and strategy, client representation, business development and chief investment strategist. Prior to founding Anthony & Co. in 1987, Jim served as a consultant with the Grubb & Ellis Company in Los Angeles, California, from 1979 to 1983, winning the "Rookie of the Year" Award in 1980. In 1983, Jim moved to Raleigh to be Leasing and Management Director for Carolantic Realty. In 1998 he acquired Allenton Commercial in Durham, NC and merged it into Anthony & Co. Project offices were opened in Myrtle Beach, SC, Atlanta, GA, Niagara Falls, NY and Burlington, NC. The company headquarters is in Raleigh, NC.
Bryan Elliott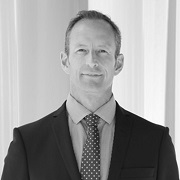 Bryan Elliott, P.Eng., is Co-founder, Chairman and CEO of Constant Power. Additionally, he is the Founder and CEO of CES Inc., a developer and manufacturer of specialized energy efficient HVAC solutions for supermarket customers throughout the Americas. Bryan is also the founder of BEE Me Kidz, a New Brunswick based charitable foundation focused on providing school aged children from lower socio-economic areas a program to boost self worth and resiliency. Bryan supports several other charitable organizations and foundations. Bryan is a graduate of University of New Brunswick and is a professional engineer.
Ericka James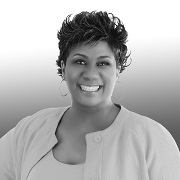 Ericka James is the President and Founder of The Convergence Center. During her more than 25 years of building businesses (and a ministry) there are several things she has MASTERED that have enabled her to create a business that keeps growing, create a vault of highly sought-after trainings, certifications, and resources, build an international network of thousands, and become proficient in the transformational process that shifts you into "success mode" faster than you can normally do on your own.
She is a master marketer and business expansion expert who works privately with business owners as well as teaches and trains women how to step into their full value and worth and build businesses that are high-impact and build significant wealth.
Ericka is the author of five books and creator of the P12 Business Building System Curriculum and continues to train and equip the Christian women build thriving businesses that change lives through The International Alliance of Christian Business Women.
Joe Schmidt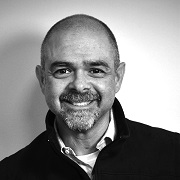 Joe Schmidt serves as CEO for Freedom United. Joe is an entrepreneur, investor, and speaker. His passion is applying the knowledge accumulated over 20 years of launching successful ecommerce start-ups to mentorship, humanitarian efforts, and public speaking. He co-founded Canvas on Demand in 2003 and took it from a startup to the INC 500 list of fastest growing companies in America. This earned him a spot as a finalist in the Ernst and Young's Entrepreneur of the Year Awards. In September of 2010, Joe sold his company to online custom products leader CafePress. While there, he continued his role on the executive leadership team as its Chief Marketing Officer until 2013.
In 2013, Joe shifted focus towards applying his digital marketing expertise to the global abolition movement. He founded the Audacity Factory, a non-profit incubator and accelerator for organizations fighting for more than 40 million people trapped in modern slavery.
In 2016, Audacity took the helm of Walkfree.org, the world's largest anti-slavery movement with over 8 million members. Within a year, WalkFree.org relaunched as Freedom United. Working with nearly 100 nonprofits around the world, Freedom United uses digital tools and techniques to sway governments and business to end modern slavery.
Joe has been asked to speak and consult with organizations, corporations and conferences around the world, including the United Nations University, Crowdsourcing Week and London's TRUST Conference. He has inspired and motivated audiences by sharing his expertise on using digital tools to engage the public on behalf of humanitarian efforts as well as ecommerce ventures.
Laura Stavlas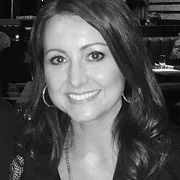 Laura Stavlas is the President and Lead Copy Writer of Mellonaid, an analytical + creative driven agency in Raleigh, North Carolina. Laura is a public speaker, worship leader, songwriter and business owner, whose testimony of bringing the kingdom into the workplace has been 20 years in the making. Eleven years ago, Laura and her husband, Mihali, started a digital marketing and creative agency, Mellonaid, where Laura's role as President and Lead Copywriter has been recognized with numerous awards in the advertising and marketing industry. Prior to her writing career, Laura taught English at both private and public high schools, where she was nominated Teacher of the Year, published several course curriculums for Wake County Magnet Schools, and spent summers teaching at the University of North Carolina at Chapel Hill as a Visiting Lecturer in their Master's in Teaching Program.
Laura's journey is filled with stories of how God has been breaking mindsets to explode miracles into everyday life, anytime and anywhere. She has led numerous ministries and small groups, including one for business leaders called EPIC, "Entrepreneurial People in Christ," which equips business leaders to partner with God and bring the kingdom into the workplace. Laura also enjoys teaching her two children and songwriting. You can find her single "Rain Down" on iTunes and featured in the upcoming film, Amazon Arising: Joy in the Jungle.
Eleanor Reid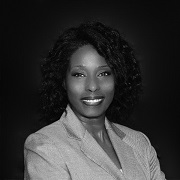 Eleanor Reid is currently the President of Reid & Company, LLC, a management consulting firm that specializes in strategy and branding. She is a highly skilled strategist who has helped to develop and implement business strategies as well as ensure the ongoing health and operations of organizations. For more than 20 years her work has focused on new ventures and corporate development through which she helped start new companies and establish national partnerships. She was the head of strategy for a lighting start up and helped to lead a nationwide, transit-oriented real estate development initiative including the negotiation of public-private partnerships and the evaluation of multi-parcel, real estate deals. She has successfully helped many companies lay the strategic foundation for their ongoing business success and raised more than $28 million for a non-profit from several sources over four years. In addition, Eleanor has advised senior executives across several industries on a variety of issues and has brought success to their projects including those focused on process improvement, pricing, market segmentation, new venture development and contingency planning.
Don W. Long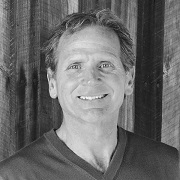 Don Long serves as the President and owner of Long Brothers Landscaping. Don is an entrepreneur, speaker and a transformational thought leader who works with other leaders that want to expand their impact in their personal lives and business. He has started several companies and currently leads a large commercial landscape management company that has consistently been in the top 5% of its category nationally for the last several years.
Mihali Stavlas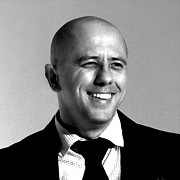 Mihali is founder and CEO of Mellonaid, an analytical + creative driven agency in Raleigh, North Carolina. At Mellonaid, Mihali helps clients capture and recreate their brand's story by encompassing the full spectrum of all its touch points: identity, collateral materials, advertising, marketing, user experience, web design and interactive media. Mihali also serves on the American Marketing Association's Professional Chapters Council and hosts a marketing radio talk show out of California called This Week in Marketing powered by wsRadio.
Stephen O'Quinn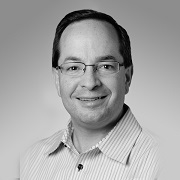 Stephen is the founder of Perissos Inc, a consulting company that specializes in helping clients in the pharmaceutical industry drive business results through insight-driven marketing and medical strategies. Stephen has a strong history of leading organizations to deliver business results, including leading the marketing efforts for several major brands. He also has numerous medical publications to his credit and has presented at both national and international scientific meetings. Stephen has a passion for developing others and helping them reach their full potential.
JT Milnarcik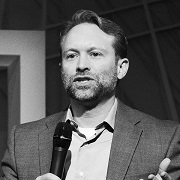 JT is the Executive Director and General Counsel of Catch The Fire. Prior to his role with Catch The Fire, JT was a trial attorney specializing in defending health care professionals in medical malpractice lawsuits. JT and his wife Cathy encountered the Father's Love in 2008 and have never been the same. Their journey has been one of discovering the Father and who they are in Christ. They are passionate about living supernatural lives, sharing the love of the Father, and partnering with the Holy Spirit in equipping and releasing His Presence and Glory. They have four amazing children and reside in Raleigh, NC.
Amanda Watson Bailey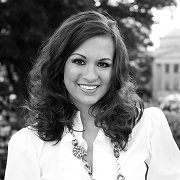 Amanda is the founder of Amanda Bailey Studios. Amanda served as Miss Garner 2008 before going on to win the Miss North Carolina crown. She was honored as a Quality of Life Finalist at the Miss America Pageant for her work as a national spokesperson for the ALS Association, serving people with "Lou Gehrig's" Disease. She received her Bachelor of Music degree from the University of North Carolina at Chapel Hill, where she also graduated with her Masters in the Art of Teaching.
Using her love for both music and education, she currently owns Amanda Bailey Studios, LLC, where she has 40 weekly private voice and piano students. Her students perform and compete in recitals, festivals, and performances all across the state. Most recently, one of her voice students was cast as a lead role in Broadway's newest hit "Matilda".
She and her husband, Nick, have one son, Camden Brooks Bailey who is four years old and one daughter, Carlyn Joy Bailey, who is twenty months old.
Jesica Averhart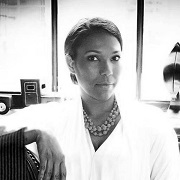 Jesica is the Executive Director of Leadership Triangle, a non-profit established to educate and develop leaders that elevate the regional thought-leadership and activate change. Before taking the helm at Leadership Triangle, Jesica served as the Director of Corporate Partnerships for Capitol Broadcasting – working with the American Underground (a world-renowned Google tech hub) and American Tobacco, a nationally acclaimed and world-class destination for everything from business to baseball.
Prior to her work with Leadership Triangle and Capitol Broadcasting, Jesica founded a boutique event production company specializing in providing professional event management services for organizations such as the Cincinnati Bengals & Cleveland Browns (NFL), Cleveland Cavaliers (NBA), The Procter & Gamble Company, Pepsi Cola North America, Novozymes, Time Warner Cable, NCACDSS, Cisco Systems, Del Monte as well as a growing number of companies based in North Carolina's Research Triangle Park.
Jesica is active on the Boards of Youth Villages (Chair), Prevent Child Abuse NC (Vice Chair), Nasher Friends Board and YMCA of Greater Durham.
Jesica had the good fortune of working on her grandparent's farm, while at the same time, learning the ropes in the family's real estate and appraisal business. She was the first in her family to accept a corporate role after college…. but it didn't take long before she started her own company, making her a 4th generation entrepreneur. Her greatest gift is her fourteen year-old son Tre', who brings her joy, keeps life FUN and all things in perspective!
Lilly Ferrick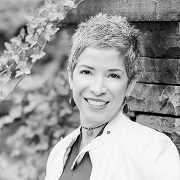 Lilly Ferrick is President of Lilly Ferrick, LLC, a company offering consulting and outsourced sales to companies in various sectors of healthcare. Since 2011 Lilly and team have been helping their clients grow by improving their sales process, shorten their sales cycles, and helping them to secure larger, more profitable engagements. Clients include healthcare diagnostic companies, niche marketing agencies, product development, and software companies. Her growing team has developed customized processes that encourage client success, and the company has evolved to incorporate various technologies that marry individualized sales strategy and goals for each client.
Scott Winters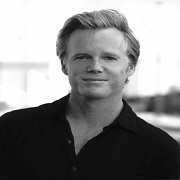 Scott Winters is an American actor. Scott is from New York and graduated from Northwestern University with a BA in Economics. He has appeared in close to 100 episodes of television programs (OZ, NYPD Blue, 24 and others), two Oscar nominated films,including Good Will Hunting, and comes from a NYC theatrical background. In addition he has written and directed screenplays and documentaries of his own including 'A Pearl of Great Price', documenting his experience as an EMT in Port Au Prince Haiti following the Quake, and 'Starwater', a star-studded experimental film shot while doing the HBO series "OZ". Scott is married to Brooklyn born and raised Jennifer Logan Winters, with whom he has 2 daughters, Grace Tuar-Ceatha & Faith Esther. He is brother to actor Dean Winters and Writer/Producer Brad Winters. His sister Blair is married to Writer/Producer Jorge Zamacona. He is developing two scripts at present. He enjoys family time, writing, surfing, and reading the Bible.
Leon Coleman, MD, PhD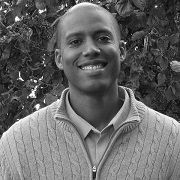 Leon met Jesus as a first-year medical student in 2004. This was a radical and life-changing experience. Much of Leon's walk with the Lord has been in the setting of his medical and graduate research experiences. Leon received his M.D. and Ph.D. from the University of North Carolina at Chapel Hill. He is currently a Research Assistant Professor in the Department of Pharmacology at the University of North Carolina at Chapel Hill, NC. He studies the central and systemic immune responses in alcohol addiction and clinical sepsis. He is attempting to identify novel therapeutic targets for these disorders. Leon recognizes that his personal and career development have all been by the grace of God. Through significant failures and disappointments, he has learned that his highest calling is to simply know and love God.
Dr. John Blake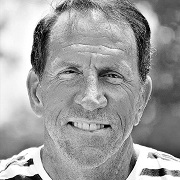 John Blake is the Executive Director of Child Evangelism Fellowship in the Durham Area and Founder of More Than Gold Sports Camps & Academies, Doc Blake Fitness, and the City Kids Urban Boot Camps. John is the area facilitator & trainer for Light Up Your World / Born to Shine. He also chairs the board for the Second Chance re-entry program and equipping center in Durham.
John holds degrees in School & Community Education, Public Health (East Carolina University) and Human Performance & Sports Medicine (East Carolina University and American College of Sports Medicine). He also is a graduate of the Children's Ministries Institute (Warrenton, MO). John's heartbeat and focus is to empower and free poor, disenfranchised, and at-risk youth, who are caught in a downward spiral/cycle of dependency and orphan mindsets, through biblical teaching, fitness, sports, and mentoring via close proximity.
Lisa Travis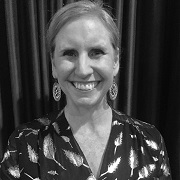 Lisa is the President and CEO of World Health Pharmaceutical Group, a team of highly qualified Clinical and Regulatory professionals who provide al-la-carte or full-service options to clients in the pharmaceutical industry to achieve clinical development goals. Lisa is also a leader in pharmaceutical regulatory compliance and in responding to healthcare needs in West Africa and developing regions. Over the past 20+ years, Lisa has played a key role in the development and approval of multiple blockbuster pharmaceutical products. Lisa first became involved in West Africa when she co-founded an NGO in Liberia in 1997, focusing on education. Lisa also founded the World Heath Pharmaceutical Foundation, a nonprofit foundation which seeks ways to make a greater impact in the healthcare in targeted regions, especially in the areas of oncology and infectious disease.
Agenda Overview (subject to change)
Friday, February 23rd
VIP Attendees
Pre-Conference Session 9:00 AM - 11:30 AM
Registration & Coffee - 9:00 AM - 9:30 AM
Pre-Conference Session- 9:30 AM - 11:30 AM
Lunch (on your own) - 11:30 AM -12:30 PM
All Attendees
Main Conference
Registration & Exhibits - 11:30 AM - 12:30 PM
Conference Sessions -12:30 PM - 5:30 PM
Networking Reception - 5:30 PM - 6:30 PM
Saturday, February 24th
All Attendees
Main Conference (continues)
Coffee & Exhibits - 8:00 AM - 9:00 AM
Morning Conference Sessions- 9:00 AM - 12:00 PM
Networking Lunch (lunch provided) - 12:00 PM - 1:30 PM
Afternoon Sessions- 1:30 PM - 6:00 PM
FAQs
How will my email address provided when purchasing my ticket be used?
Email addresses provided during the ticking process will be shared with EPIC in Business, LLC, the organizer of this event. Any communication you may receive from EPIC in Business, LLC will include an option to be removed from all future communications by sending your request to epicinbusiness@gmail.com.
What's the refund policy?
Registrations will be not be refunded after the first conference session. Requests for registration cancellations MUST be received in writing prior to the start of the conference. Please contact epicinbusiness@gmail.com if you have questions.