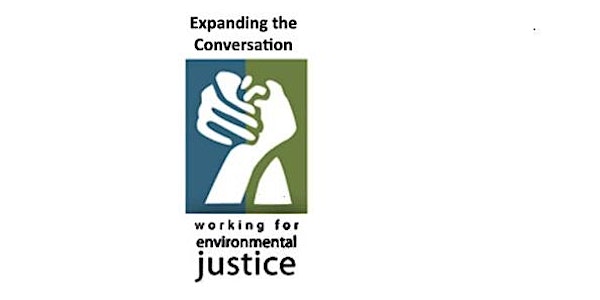 EPA Nat'l Environmental Justice Community Engagement Call (July 19, 2022)
EPA invites EJ advocates to participate in National EJ Community Engagement calls. These calls are free & open to the public.
About this event
DATE: Tuesday, July 19, 2022
TIME: 2 p.m. Eastern, 1 p.m. Central, Noon Mountain, 11 a.m. Pacific
AGENDA:
Leadership Updates
Department of Housing and Urban Development (HUD) Lead Paint Remediation Program update
Engagement Session and Dialogue: Q&A about ongoing EJ initiatives
The purpose of these calls is to inform communities about EPA's environmental justice work and enhance opportunities to maintain an open dialogue with environmental justice advocates. As environmental justice continues to be integrated into EPA programs and policies, the Agency hopes that these calls will help reaffirm EPA's continued commitment to work with community groups and the public to strengthen local environmental and human health outcomes. EPA has increased the frequency of these engagement calls to learn more from stakeholders and communities and to provide updates about ongoing initiatives.
Registration: Due to limited space, participation in this call will be on a first come, first-served basis. Pre-registration is highly suggested, but not required. If registration has reached capacity, please see the links below for instructions on how to access the call if seating is available on the day of the meeting. If you are unable to join the call, a summary will be posted to the U.S. EPA Office of Environmental Justice's website after.
Interpretation: If you need English-language interpretation assistance, or special accommodations for a disability or other assistance, you can submit a request when registering for the meeting. Please submit your request by July 15, to give EPA sufficient time to process.
For more information about EPA's National Environmental Justice Community Engagement Calls, please visit the website or email: Johnathan Garza (garza.johnathan@epa.gov)
JOIN the ZoomGov Webinar
Please click the link below to join the webinar:
https://usepa.zoomgov.com/j/1604747619?pwd=SVc2dklQZytpRHBMSXR3eVhRSVg2dz09
Passcode: 63750564
Or One tap mobile :
US: +16692545252,,1604747619# or +16468287666,,1604747619#
Or Telephone:
Dial(for higher quality, dial a number based on your current location):
US: +1 669 254 5252 or +1 646 828 7666 or +1 669 216 1590 or +1 551 285 1373
Webinar ID: 160 474 7619
International numbers available: https://usepa.zoomgov.com/u/acFu0ZTL2Y
Or an H.323/SIP room system:
H.323: 161.199.138.10 (US West) or 161.199.136.10 (US East)
Meeting ID: 160 474 7619
Passcode: 63750564
SIP: 1604747619@sip.zoomgov.com
Passcode: 63750564