EON Experience Fest 2018 – Laval, France

Wednesday, April 18, 2018 at 9:30 AM

-

Thursday, April 19, 2018 at 4:00 PM (CEST)
Event Details
Experience the future of Augmented and Virtual Reality at the 6th annual EON Experience Fest on April 18-19, 2018 in the worldwide hub for VR in Laval, France. Learn how the Augmented and Virtual Reality (AVR) Platform empowers educational and enterprice users to create AR and VR knowledge transfer applications.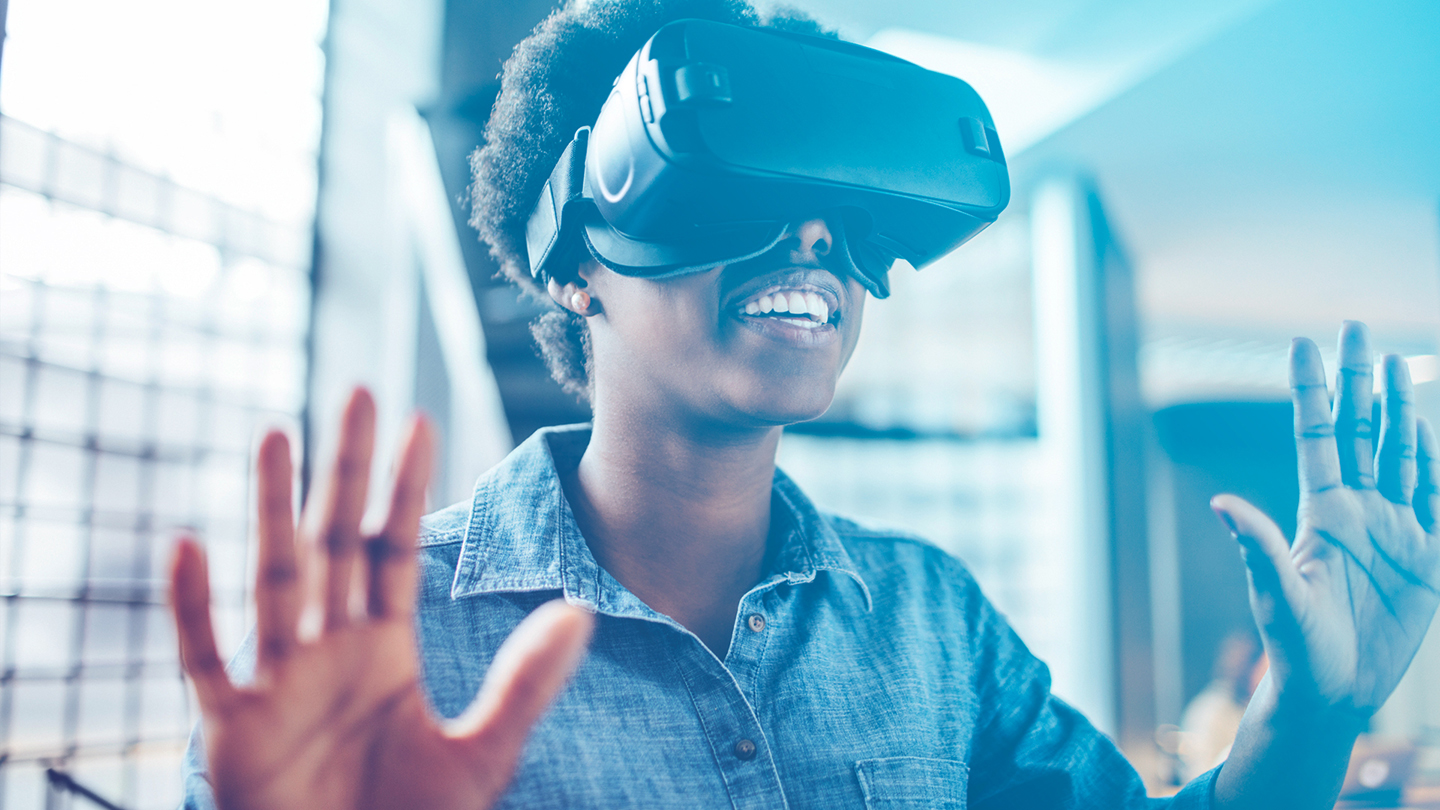 Event Highlights:
Located in the Worldwide Hub for VR in conjunction with Laval Virtual
See first hand how IDCs work, from the entrepreneur school to the App Factory
Experience the latest Augmented and Virtual Reality solutions delivered from Phone to Dome
Walk through the IDC setup process from Startup to Sustainability
Meet one-on-one with existing IDC owners
See how EON Reality is addressing the needs of a variety of industries with the AVR Platform
Participate in a Workshop that will get you started on your own Center or Solution
EON Reality is hosting EON Experience Fest 2018 to help explain the current Augmented and Virtual Reality ecosystem and how this technology is being used by educational institutions, Fortune 500 companies, and governments around the world. We're showcasing Virtual Reality and Augmented Reality systems while providing concrete examples on how this technology solves problems and helps people.
Specifically, we're highlighting how the EON AVR Platform empowers its users to create their own VR/AR applications to enhance key focus areas. Businesses can leverage the AVR Platform to improve their training, marketing, design, and research while also improving the efficiency of their workers. Educational institutions can enhance their lessons and let their students learn by doing in VR or AR.
Network with experts to get a behind the scenes look at what goes into an Augmented or Virtual Reality implementation and learn how you can establish your own Interactive Digital Center.
Agenda
Wednesday, April 18
09.30 – Registration & Refreshments
10.00 – Introduction, Technology Showroom, and VRIA Tour
12.00 – Lunch
13.00 – Hock Soon Tan: Human-Computer Interaction And The Future Of AR And VR
13.30 – David Scowsill: How AVR Makes Aviation Safer And More Efficient
14.00 – Joe Cheben: Minimizing Downtime And Improving Safety with AVR in Energy
14.30 – Break
14.45 – Morten Wenstad: Preparing For A Crisis With AR And VR
15.15 – Ambarish Kulkarni: AR And VR In The Factory Of The Future
15.45 – Sérgio Monteiro: Learn A Language Faster With VR Immersion
16.15 – Mark Bridgeman: How VR Can Improve Public Safety
16.30 – UIMM: Training The Next Generation Of Union Members Through AVR
17.00 – End of Day
Thursday, April 19
09.30 – Registration & Refreshments
10.00 – What is an Interactive Digital Center
11.30 – José Manuel Soria: How Governments Are Using AVR
12.00 – Lunch
13.00 – Bertil Andersson: AVR And The Future Of The Classroom
13.45 – IDC Workshop
14.30 – Break
14.45 – IDC Workshop Breakout Sessions
Academy
Content Development
Sales
Set Up
16.10 – End of Day
When & Where

EON Reality France
21 rue Saint Melaine
53000 Laval
France


Wednesday, April 18, 2018 at 9:30 AM

-

Thursday, April 19, 2018 at 4:00 PM (CEST)
Add to my calendar