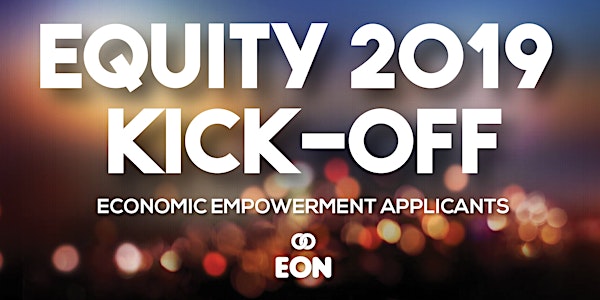 EON 2019 Equity Kickoff
When and where
Location
Black Market 2136-2140 Washington Street Boston, MA 02119
Description
It's 2019 - the start to a new year and an undeniably important one for the MA cannabis industry. At EON, we are bringing all our resources to bear to help ECON applicants get across the finish line & get as many community members as possible connected to the industry, whether that's as an owner, employee, or activist.
Join us at Black Market at from 6-8 pm on Wednesday January 30th for our 2019 Equity Kickoff. Hear the latest data and facts on the current state of MA licensing and the upcoming social consumption and delivery regulations. ECON applicants will benefit from the investor discussion, with its focus on how to properly vet investors and tips to spot and avoid predatory investment tactics.
The Minority Cannabis Business Association will be in the house for our discussions and will provide a national view – come to grab your invite to our February investor networking event during the National Cannabis Industry Association Seed to Sale Show and the chance of a scholarship to attend the show.
Interested in the technical assistance program for owning or working in the industry or want to network with future owners or join a cannabis team? We will have signups for the TA program and the time for folks to collaborate and build.