Description
Welcome to the 7th annual Entrepreneur's Organization of Western New York (EOWNY) MEGA-Event. Year after year this is the premier one-day executive education event in Western New York. The program is designed for leadership teams to come together to learn strategies and tactics that they can take back to their organizations to implement right away. Most EOWNY learning events are exclusively for our members only and guests by invitation only. Every year we are so proud of the MEGA Event program we put together that we want to share it with the entire Western New York business community. So again this year we are opening up registration to the public. This is a great way to invest in yourself and your team and we know you will see the ROI very quickly.
We are very excited to host this year's event at the new remodeled Hotel Henry at the Richardson Complex in Buffalo NY. If you are interested in staying at the hotel, we have a small block of room reserved. Visit hotelhenry.com and use the promo code EOMEGA to get our discounted rate. Please see the more detailed instructions at the bottom of this page if you are interested.
We are very proud to introduce this year's speakers Dan Quiggle and Kevin Daum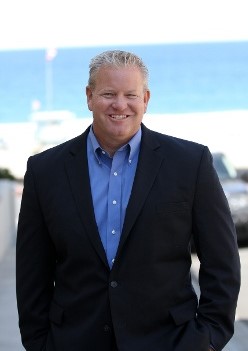 Dan Quiggle
Former Ronald Reagan Aide, Entrepreneur, founder of The Quiggle Group Featured on the Fox News Channel and covered by The Wall Street Journal, Dan shares expertise on Leadership and Emotional Intelligence.
Leadership: In the beginning of his career, Dan Quiggle had the privilege to work with President Reagan. This experience and his years as a CEO and entrepreneur have shaped Dan's view of leadership. Dan will share personal observations from Ronald Reagan and best practices from other memorable leaders which you can apply immediately toward greater personal growth and professional success.
Emotional Intelligence: By learning to manage their own actions and emotions, while having awareness and sensitivity toward others, leaders can build successful coalitions and earn loyalty. Dan discusses the importance of maintaining strategic control over your emotions, employing them when and how you chose, and demonstrates the benefits which can emerge when you increase your own emotional intelligence and further invest personally in the lives of those around you.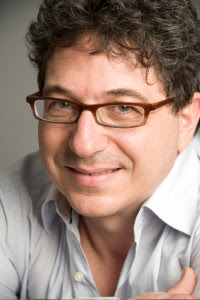 Kevin Daum
Best-Selling Author, INC Columnist, YPO Podcast Host Sharing his business advice through his YPO podcast, column on Inc.com, and the best-selling book "Video Marketing for Dummies, Kevin incorporates humor with his insight. Kevin is a media strategist, and an award-winning, bestselling author of 5 books including ROAR! Get Heard in the Sales and Marketing Jungle (Wiley 2010), Video Marketing For Dummies (Wiley 2012). His latest, The 12 Habits of Valuable Employees is co-authored with Verne Harnish and will release Spring 2018.
Event Schedule
8:00 – 8:30 am: Breakfast and Networking
8:30 - 9:00 am: Welcome and Introduction
9:00 – 12:00 pm: Dan Quiggle: "Leadership and Emotional Intelligence"
12:00 – 1:00 pm: Lunch
1:00 – 2:30 pm: Kevin Daum: "12 Habits of Valuable Employees"
2:30 – 2:45 pm: Break and networking
2:45 – 4:00 pm: Kevin Daum: "Make Content So Compelling It's Press Worthy!"
4:00 – 6:00 pm: Cocktail reception
Hotel Henry Instructions
As your group makes their individual reservations they may proceed directly to Hotel Henry's website where they will click 'Book Now' or they may access the reservation system here.

Reserving Within Your Room Block:
• Select the dates for your departure and arrival.
• Select the number of Adults and Children staying in your room.
• Click the "Special Codes" drop down located beneath the "Arrival Date" and "Departure Date" fields.
• In the "Group Code" field, enter your group's custom Room Block code: EOMEGA
• Click the yellow "Check Availability" button to view the available guest rooms and/or suites in your group's room block.
• Select a room and enter your personal and payment information to reserve your stay. You will need to present a form of payment upon check-in and your card will not be charged until the conclusion of your stay.
Guests may also call the hotel directly at 716.882.1970 with the group code: EOMEGA