Envolve Award USA – Atlanta Regional Announcement: Luncheon & Fireside Chat
Description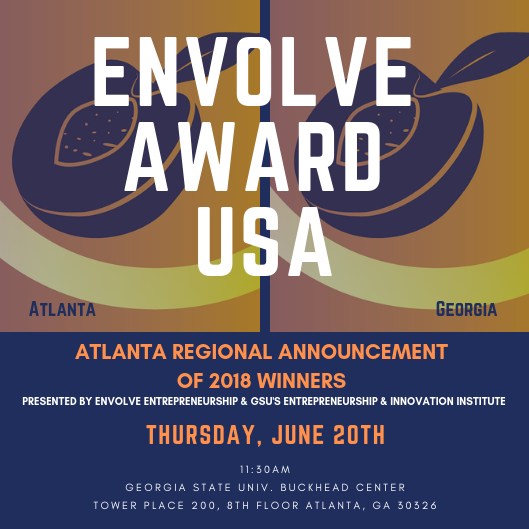 Envolve Entrepreneuship (Envolve) and Georgia State University's Entrepreneurship & Innovation Institute (ENI) requests the pleasure of your company to announce the recipients of the Atlanta region's 2018 Envolve Award USA competition! Envolve's annual entrepreneurship award program is offered to anyone – whether an experienced or first time entrepreneur – the opportunity to win individualized business support services and straightforward funding.
Guests will be hosted for a luncheon and fireside chat with some of the Atlanta-area's premiere entreprenuers. Conversations will center around raw stories and insights from entrepreneurs of color and women who started from scratch and have scaled to a successful level.
The event will take place on June 20, 2019 from 11:30am – 2:30pm at the Georgia State University Buckhead Center located at Tower Place 200, 8th Floor, Atlanta, GA 30326.