Event Information
Location
Dayspring Doula
West Fargo, North Dakota 58078
Description
In class you will:
Discover your feelings about birth
Identify aspects you can control during birth
Create a birth vision statement
Uncover your own availablity bias in medical decision making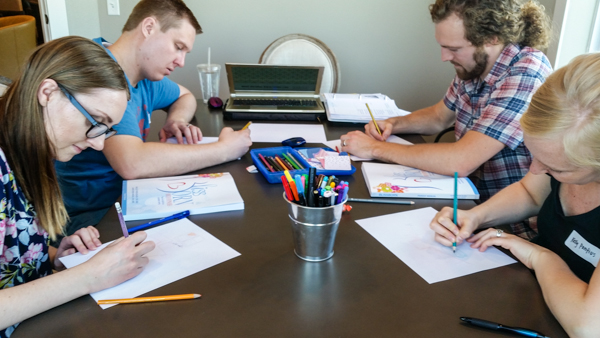 Envisioning Your Birth Workbook
Your favorite part of the Your Birth Experience curriculum, in a workbook of its own. If you're not ready for the full childbirth education curriculum and want to just focus on finding out what you want and need for your birthing experience, this is the book for you!
In this workbook you will utilize unique processes that research shows decrease fear, improve optimism and increase the likelihood of you having a more positive childbirth experience.
There is no right or wrong in childbirth, only what's right for YOU! This workbook is the key to helping you figure that out so that when you research your rights and options for birth and parenting, you'll have more confidence in creating your own path and communicating your preference with your partners, families and caregivers!
Who this class is for:
First time moms who expect more than a typical birth class
Dads who want to know how to help mom in labor
Parents who would like a different experience the second time around
Both hombirth and hospital birth - and especially those who are undecided
Perfectly complements any other birth class and is totally different than any other curriculum available.
Any questions? Prefer a private or Skype class? Schedule an appointment online here.

Location
Dayspring Doula
West Fargo, North Dakota 58078