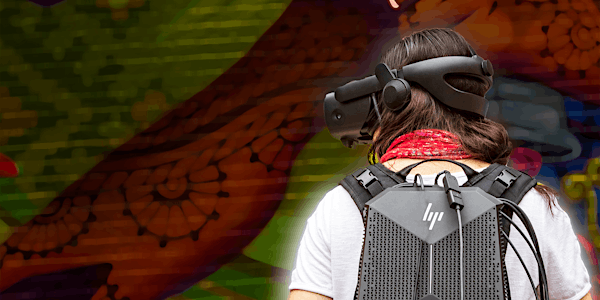 Envisioning Cultural Heritage through Immersive Technologies
In this panel discussion Yale researchers share how they utilize cultural documents and immersive technologies to reimagine the past.
About this event
How do immersive technologies -i.e. augmented and virtual reality - provide new ways of interacting with and understanding cultural heritage artifacts? Join Yale faculty member Justin Berry in an engaging conversation with Yale doctoral students Beshouy Botros and Kristine Grønning Ericson to explore their use of immersive technologies to explore and reinterpret cultural heritage materials.
• Beshouy Botros: "Reverse Engineering Printmaking, Photography, and Blended Reality; The Description d'Egypte Across Multimedia and Multisensorial Platforms." Inspired by the encyclopedic tomes produced by the Napoleonic savants detailing their findings during the 18th century French occupation of Egypt
• Kristine Grønning Ericson: "Re-animating the Archive" is a translation of archival maps, diagrams, texts, and photographs into dynamic digital landscapes and objects using the modeling and animation programs Rhinoceros 3D and Blender.
Special thanks to HP and Intel for their support.
Speakers
Beshouy Botros is a PhD student in the History department and a collaborative art maker interested in crafting multi-sensorial interfaces to engage the past. Their practice is informed by the ways in which different temporalities collide across surfaces and is driven by a commitment to embodied learning and research.
Kristine Grønning Ericson is an architectural designer and a PhD candidate in the History of Science and Medicine program. Before coming to Yale, she earned a Master in Architecture degree from the Harvard Graduate School of Design and worked as a designer in the United States, Denmark, and Norway.
Justin Berry is Critic at the Yale School of Art. His interdisciplinary artwork has been exhibited internationally, with work recently on view at CAVE in Detroit, CUAC in Salt Lake City, and at the University of Richmond Art Museum. Berry's lightweight VR content creation framework, the Verb Collective, is available in the Unity Asset Store.