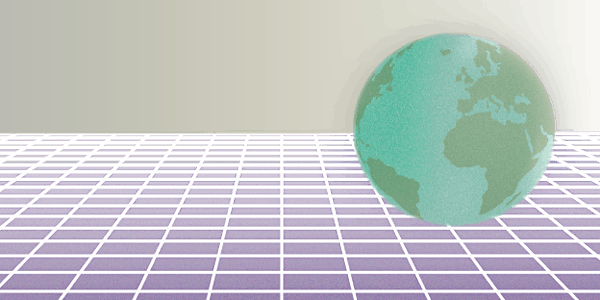 Environmental Storytelling & Virtual Reality
Environmental Storytelling and Virtual Reality features scholars and makers, film screenings, gaming stations, and workshops.
When and where
Location
University of Pennsylvania University of Pennsylvania Philadelphia, PA 19104
About this event
Environmental Storytelling & Virtual Reality will explore environmental research and virtual reality (VR) across two days of talks, film screenings, workshops and a live multimedia performance for students, faculty, and staff at Penn and beyond.
The festival is organized around three keywords that illuminate the connections between interdisciplinary environmental research and virtual reality technologies and experiences: empathy, education, and action on climate. As authors of the October 2018 IPCC Special Report have urged, action on climate must come now, from individuals and institutions across sectors and across languages and borders. The forecast of 1.5 degree surface warming already by 2040, as dire as it is realistic, points to the need to wrench down greenhouse gas emissions to slow the current acceleration of ongoing climate change. It also hints at the creative and imaginative combinations of scientists, humanists, artists, and environmental and public health advocates that we can bring together to nurture, in the language of the IPCC report, "the wide scale behavior changes consistent with adapting to and limiting global warming to 1.5 C." The IPCC report also suggests the role of emotion. Taking action on climate depends centrally on empathy. And, if that empathy is to make positive environmental impacts, it needs education. Touted in headlines as "the ultimate empathy machine," virtual reality holds great promise as an educational tool, but remains largely untested. In this gathering of scientists, artists, educators, and the interested public, we want to put this claim to the test to see how VR and immersive storytelling might catalyze action on climate.
The event's invited guests work at the forefront of VR, AR, and game design in educational institutions, in media and journalism, and in informal community spaces promoting public health, environmental literacy, and climate solutions.
For more information visit virtualenvironment.net
Register for The Altering Shores here.
Schedule
++Please note that Day 1 will be held at the Annenberg Center for the Performing Arts, Harold Prince Theater and Day 2 will be held at the Van Pelt Library++
Friday, November 22
Location: Annenberg Center for the Performing Arts, Harold Prince Theatre and Studio Lobby
8:45 AM | Breakfast Buffet 
9:30 AM | Opening Remarks: Provost Wendell Pritchett
9:45 AM | Keynote Address: Jeremy Bailenson, "Experience on Demand"
Coffee Break
11:00 AM | Panel: In/Visible Elements with Sarah Cameron Sunde and Zane Talley Cooper
12:00 PM | Break for Lunch on Your Own
1:30 PM| A Conversation between Peter Decherney and Jaime and Javier Suárez Berrocal with exclusive clips from "The Heart of Puerto Rico"
Coffee Break
3:00 PM | Panel: Bodies in Virtual and Fantasy Worlds with Liz Canner and Rachel Stevens 
4:15 PM | Panel
5:15 PM | Introduction to the interactive Estuaries Exhibit with Roderick Coover, Knar Gavin
5 PM |Welcome Reception and Estuaries Exhibit
Saturday, November 23
Location: Van Pelt Library Information Commons (1st floor west) 
10:00 AM  | VR & Pedagogy Workshop with Peter DecCherney and Melisande McLaughlin
A hands-on opportunity to learn about VR for research, education, and storytelling and to experience a range of VR technologies, games, experiences, and films.  
VR and AR Experiences:
Stanford Ocean Acidification Experience
The Lost City of Mer
Alchemical Infrastructures: Making Blockchain in Iceland
Oyster City
12:00 PM | Catered Lunch
1:00 PM | Panel: Environmental Game Design and the Value of Play 
Jessica Creane 
Dargan Frierson 
Caroline Lachanski
Emiliya Al Yafei
2:30 PM | Breakout Game Workshops
Immersive Game Design with Unity, Caroline Lachanski with help from Emiliya Al Yafei, Spencer Webster-Bass, Matt Boyd-Surka, and Grace Gilbert
Analogue Climate Game Design, Jessica Creane
7:30 | The Altering Shores | Reserve Tickets Here
Location: Annenberg Center for the Performing Arts, Prince Theatre
Live Performance
Roderick Coover
Nick Montfort
Adam Vidiksis