Environmental Social Governance (ESG) Principles for Your Investments

Thursday, October 5, 2017 from 1:00 PM to 2:00 PM (PDT)
Event Details
Survey results are in and the people have spoken! In the final webinar of this three-part series, we will be exploring the most requested topic: how to have an impact in your 401(k) or other retirement plans.
Join us for this FREE WEBINAR on October 24th from 1:00 pm - 2:00 pm PST!
Presented by:
Megan Morrice, MBA
Leading Client and Partnership Development at HIP Investor, a global leader in impact investing, Megan has experienced firsthand the positive impact that companies have when investing where their mission lies. Megan's experience includes working as a Financial Advisor for MetLife, a financial-services and insurance wholesaler for Leisure, Werden & Terry Agency, and as a Fellow at Confluence Philanthropy, an international network that helps move philanthropy in the direction of mission-aligned investing. Megan earned an MBA in Sustainable Management from Presidio Graduate School, ranked by the New York Times as the #1 MBA to change the world. Megan is passionate about helping individuals and organizations understand their financial options, align their money with their values, and create financial products that best serve the needs of people.
Danielle Salah, MBA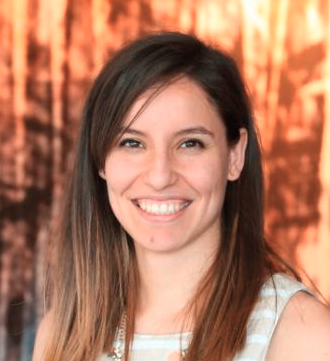 Danielle Salah is the VP of Impact Analytics at HIP Investor, where she builds and manages the database of impact metrics on 26,700 municipal bond issuers. She uses the data to create customized solutions that add value for clients by providing them with smart data to drive higher impact investment decisions. She received her MBA in Sustainable Management from Presidio Graduate School, where she focused on tech-enabled solutions for impact investing. She was previously a Climate Corps Fellow with the Environmental Defense Fund, bringing energy efficiency solutions to public school districts on the east coast. Previous to that, she held sustainability-focused roles at Facebook, ESPN and the University of Southern California.
HIP (Human Impact + Profit) Investor is a financial research firm and an investment advisor. We rate and ranks nearly 6,000 publicly traded corporations and more than 26,700 municipal bond issuers according to a holistic, proprietary methodology consisting of more than 30 metrics, all of which are designed to quantify human impacts and be indicative of future risk and return. The ratings are licensed to all types of investors including fund managers, financial advisors, college endowments, and 401(k) plans. HIP also develops custom solutions for many of its clients and offers a number of SMA's.
Did you know that in addition to San Francisco and Seattle based MBA and MPA degrees in Sustainable Management, Presidio Graduate School offers a certificate in Sustainable Finance and Capital Management? Visit presidio.edu/imact to find out more.
Organizer
Presidio Graduate School (PGS) educates and inspires a new generation of skilled, visionary and enterprising leaders to transform business and public policy and create a more just, prosperous and sustainable world. 
MBA | MPA | Dual | Certificates in Sustainable Management
San Francisco, CA | Seattle, WA | Bainbridge Island, WA 


General Queries: 415-561-6555
Admission Department: 415-655-8912
Events: 415-655-8936