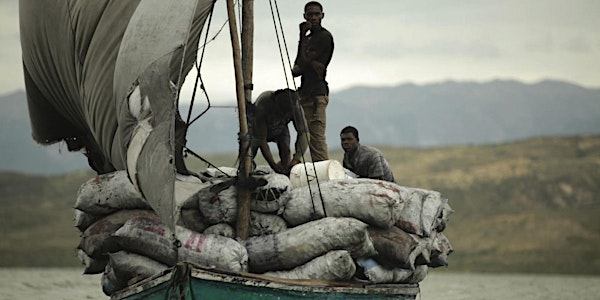 Environmental Film Festival: DEATH BY A THOUSAND CUTS
When and where
Location
Landmark Theatres E Street Cinema 555 11th Street Northwest Washington, DC 20004
Description
DEATH BY A THOUSAND CUTS (USA, 2016, 73 min)
Directed by Juan Mejia & Jake Kheel. Produced by Ben Selkow and Jake Kheel.
DEATH BY A THOUSAND CUTS investigates the murder of Eligio Eloy Vargas, a Dominican park ranger, who was found brutally murdered by machete, while patrolling for illegal charcoal production by Haitians farmers. With shocking revelations, this murder becomes the metaphor for the larger story of increasing tension between Haiti and the Dominican Republic over illicit charcoal exploitation and mass deforestation.

DEATH BY A THOUSAND CUTS will be preceded by the short film CICLOS, winner of the 2016 DREFF's Globo Verde Dominicano Award.

CICLOS (Dominican Republic, 2016, 9 min.)
Directed by Hansel Ureña Espósito.
Art and environmental protection come together in this story of Frank, a plastic artist who uses waste collected from Dominican streets, beaches, and dumps as his raw material. His work contemplates an artistic offering and a new look at art and waste. Ciclos makes you rethink the concept of trash.

Q&A discussion with Jake Kheel and DREFF Programming Director, Maria Victoria Abreu follows screening.
Presented with the Global Foundation for Democracy and Development (GFDD) and the Dominican Republic Environmental Film Festival (DREFF).