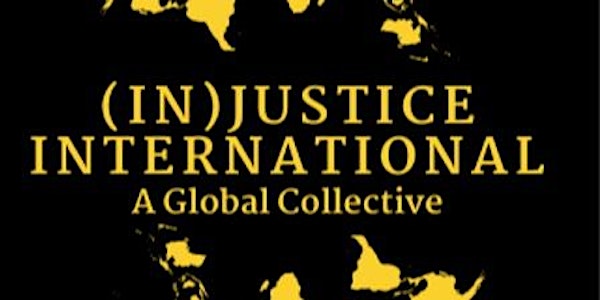 Environmental Destruction: The Effects of War, Pollution & Capital
(I)JI and Liverpool Hope University hosting a December Workshop which is free and open to all
About this event
Overview
(In)Justice International are proud to put out a call for attendees and papers/abstracts for our December Workshop which is open to all academics, researchers, students (of any level), Barristers, reporters and people who have lived experienced of the devastating traumas of environmental destruction.
The workshop invites holistic, intersectional approaches relating to war, oppression, pollution, neoliberalism, discrimination and climate change. For example, one could take the influence of capital and, by association, neoliberalism where the drive for profit can create unnecessary pollution across the world. Global organisations often seek the least expensive means of production often characterised by a low paid (poverty stricken) workforce. Allied to the weaker Health and Safety regulations in many countries, productivity targets are often enforced.
As a consequence, any shortcuts that result in greater productivity at the expense of the environment or working conditions are either ignored or encouraged which, in turn, can result in the 'dumping' of waste products as opposed to recycling or disposal processes that cost more money. Indeed, this 'dumping' tends to take place in the poorer neighbourhoods and, therefore, affects those more susceptible to poverty than more elite sections of society (see https://www.injustice-intl.org/environment).
War on the other hand can result in similarly devastating consequences. The use of heavy ammunition, the raising of buildings and power stations the war has exacerbated levels of pollution. In addition, war intensifies relations appertaining to forced migration (and subsequent discriminatory practices) alongside concerns over energy supplies with those countries that have agreed to zero emissions targets beginning to resort back to the burning of fossil fuels. All-in-all, there is an exacerbation of the causes of climate change and an increase in relative poverty if not absolute poverty.
And with climate change, the poorest are disproportionately affected.
These are but a few of the examples that can lead to both an intersectional and holistic account of the overwhelming havoc being caused by environmental destruction. From whatever the preferred approach of the speaker/researcher on the subject, (In)Justice International welcomes the submission of abstracts.
Agenda
12-12.10 (GMT) Brief Introduction.
12.10-13.10 Four fifteen-minute presentations.
13.10-13.30 Breakout sessions
13.30-13.50 Q&A
13-50-14.00 Break
14.00-15.00 Four fifteen-minute presentations.
15.00-15.20 Breakout session
15.20-15.40 Q&A
15.40-15.50 Closing remarks
Presentations in this event could lead to publication in either our journals (please click on https://www.injustice-intl.org/cfp1-call-for-journal-abstracts) or books (https://anthempress.com/crime-criminality-and-injustice-hb). It could also secure a place at our World Convention in Finland 2023 (see CfPs on https://www.injustice-intl.org/copy-of-call-for-abstracts-papers-2).
Topics and Format:
Oral sessions will be conducted online (in person or possibly by a pre-recorded video given global time differences) and be based on the workshop title in accordance with the intersectional nature of (In)Justice International's investigations and the preferences of the presenter. For example, refugees can be disabled and Indigenous or could be LGBTIQ+ individuals/groups facing discrimination and persecution during and after war. How have different groups, who have long faced discrimination, stigmatisation and persecution, been treated and how can recompense be facilitated? Yet these are but a few examples of the diverse approaches that we would like to see.
Presentations and Audience:
We would like to see this workshop open to academics at any stage of their career, students at all levels and reporters, barristers and people with 'lived' experience of such atrocities. We would like attendees to actively participate in the Workshop breakout sessions wherever possible. When taken with the actual presentations, this would not only enhance the learning process but also contribute to the success of the event. Unfortunately, proceedings will only be conducted in English although some help may be available.
Time Differentials:
To mitigate for the different time zones, successful Canadian or US presenters, for example, will be placed in the second session starting at 14.00 (GMT), whereas successful Australian or Japanese presenters will be placed in the first session starting at 12.10 (GMT). Successful European presenters will be placed in either of the two sessions. Attendees, however, are invited to attend just one full session or both as they see fit to prevent a disruptive atmosphere during the workshop.
Expressions of Interest, Registration and Abstracts:
Whether you want to attend or give a presentation you need to register here. Abstracts can be sent as of now and need to have been received prior to the 23rd of November, 2022 and sent to prideauxsimon@gmail.com. Expressions of interest can also be sent to the same address. Successful applicants will be notified on or before the 24th of November, 2022. Upon acceptance, PowerPoint slides need to be sent by no later than December 7th.