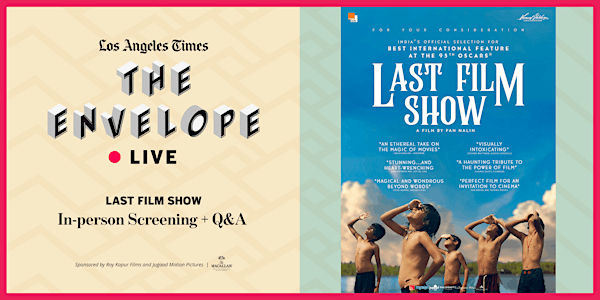 Envelope Live: LAST FILM SHOW [In-person]
Los Angeles Times presents: Envelope Live Screening Series - screenings of FYC films, followed by a Q+A with talent and creators
When and where
Location
Lumiere Cinema at the Music Hall 9036 Wilshire Boulevard Beverly Hills, CA 90211
About this event
Join us at 7:30 PM on December 12th to watch LAST FILM SHOW sponsored by Roy Kapur Films and Jugaad Motion Pictures and The Macallan. After the screening we will have a live Q&A with director Pan Nalin, producer Dheer Momaya, composer Cyril Morin, actor Bhavin Rabari, and hosted by L.A. Times' Envelope Contributor Robert Abele.
RSVP today for tickets to the in-Person screening of LAST FILM SHOW as well as the Q+A. Space is limited for all in-person screenings and not guaranteed.
Film: LAST FILM SHOW sponsored by Roy Kapur Films and Jugaad Motion Pictures
Screening: December 12th, 7:30 pm @ Lumiere Cinema at the Music Hall - 9036 Wilshire Blvd, Beverly Hills, CA 90211
Q&A: to follow after the film screening.
Film Summary: Set in the remote Indian countryside of 2010, After watching a movie at the Indian Galaxy Cinema, young, free-spirited SAMAY's life turns upside down as he passionately falls in love with films. He steals money from his father's struggling small tea shop, and skips school to watch movies. Samay and his gang passionately begin to create their own 35mm movie of their dreams. Soon Samay's father discovers his nine-year old son's 'immoral' obsession with the movies and physically punishes him and warns him to stay away from the 'filthy' world of films. For Samay it is too late as he is already smitten by the world of movies. Continuing to pursue his obsession with the movie, Samay's path crosses with FAZAL, the projectionist at The Galaxy Cinema. They strike a deal. Samay will let him eat the delicious food that his mother has lovingly made for him.- in return for Fazal letting him watch movies all day from the projection room. In no time their "food-for-films" deal turns into an endearing long- lasting friendship. Soon however, the unlikely duo will be forced to make heartbreaking choices as an era of change is sweeping through the country - and ultimately their dreams will be altered forever.
Please read our privacy policy on collecting emails and terms of service: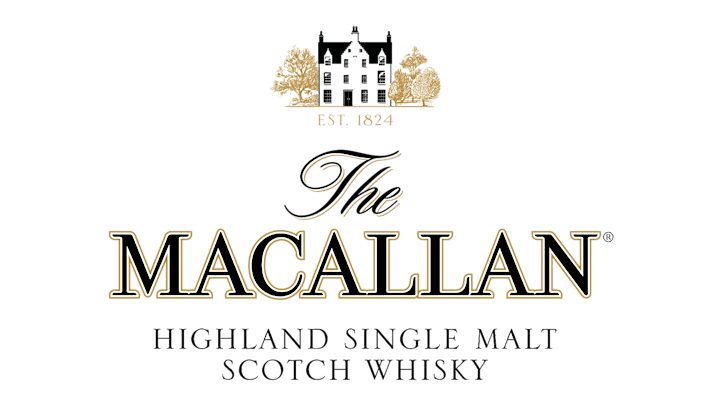 Please be prepared to show proof of vaccination or negative Covid-19 test taken within 48-hours of event accompanied by a photo ID.
2nd vaccination dose must have been completed two weeks before event date.
IMPORTANT COVID SAFETY INFORMATION:
If you or anyone within your group has or is experiencing COVID-19 symptoms, we ask you to please stay home to ensure the health and safety of our audience and staff. Face coverings are encouraged for all attendees.
By voluntarily attending this event, you acknowledge the following:
Attending the event includes possible exposure to and illness from infectious diseases including but not limited to COVID-19. While particular rules and personal discipline may reduce this risk, the risk of illness does exist;
You knowingly and freely assume all such risks related to illness and infectious diseases, such as COVID-19, and release Los Angeles Times and its affiliate partners of liability; and
You hereby knowingly assume the risk of injury, harm and loss associated with the Activity, including any injury, harm and loss caused by the negligence, fault or conduct of any kind on the part of the Released Parties.