Description
6:30 PM Doors | 7:00 PM Start
7pm Christopher Willits (Live Performance of Sunset)
9pm The Ride (DJ Set)
For the opening of Envelop SLC, Envelop co-founders Christopher Willits and Roddy Lyndsay will share immersive sets. Christopher Willits presents his new spatial audio album, Sunset, within Envelop SLC's 32 speakers. This intimate immersive performance celebrates the new album released on Ghostly International. The event begins with a meet and greet with the artist, and will be followed by a Q/A following the performance.
The five compositions of Sunset move from warm to cool designed as a soundtrack to embrace the day's end; a collective letting go. As with 2017's opus Horizon, the first-ever spatial audio release on Ghostly International, Sunset is produced to listen from within. Using the cutting-edge immersive audio venues and tools of his nonprofit, Envelop, Willits illuminates a landscape for the future of electronic music.

Envelop SLC is located at 660 North 300 West.
Doors close 15 minutes after start time.
All Envelop SLC tickets are online only.

Christopher Willits
Christopher is an artist, musician, and guitarist who creates immersive ambient music. As one of the core artists on the Ghostly International label roster since the early 2000s, Willits has continually evolved his craft, producing one of the most diverse and prolific catalogs within contemporary ambient music. Releases span introspective solo albums, widescreen audiovisuals, and unbridled collaborations including two albums with Ryuichi Sakamoto and productions with Tycho. Willits is also the director and co-founder of the nonprofit, Envelop; leading a mission to amplify the connective power of music through immersive audio venues and spatial audio production tools. His process is an expression of love, inspired by an international audience of listeners, and the conviction that music can catalyze personal transformation and spiritual awakening.
The Ride
The Ride is an SF-based producer and technologist. He is a co-founder of Envelop, a platform for immersive audio, and is a core contributor to E4L, its flagship software. His spatial live PAs incorporate filtered disco, drone, and slow-burning house.

Envelop is a nonprofit that amplifies the power of music through immersive listening experiences. With 32 speakers surrounding the audience, our immersive sound venues and free open source spatial audio tools, provide a space to deeply listen, relax and reset. We host a diversity of events ranging from spatial music performances and album listening events, to wellness and 3D audio education. Envelop allows us to be inside the music.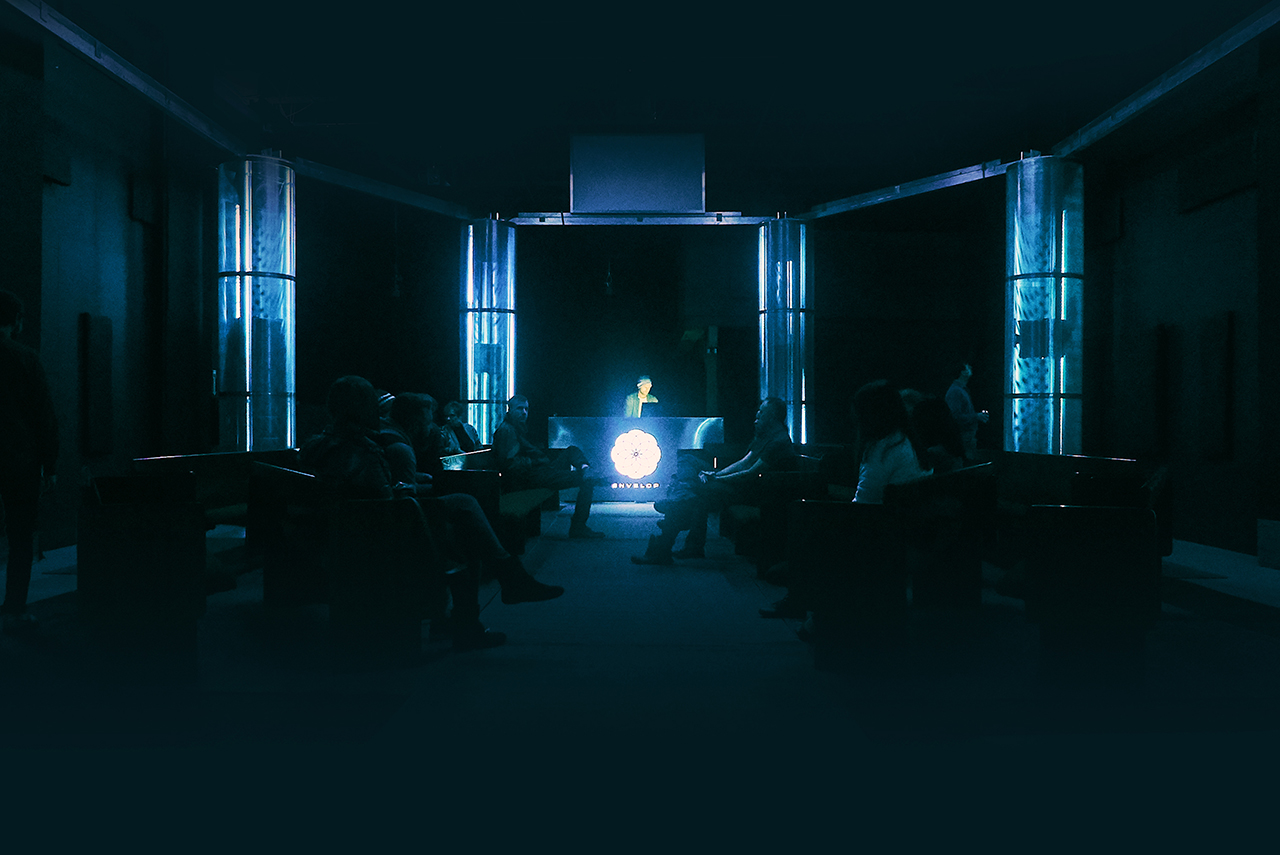 Performers
Date and Time
Location
Refund Policy