Enumclaw's 8th Annual Interactive STEAM Expo
Description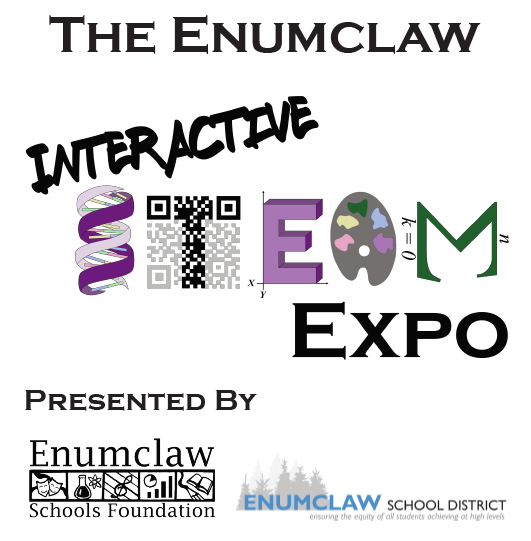 ---
Welcome to the Enumclaw 2020 iSTEAM Expo event! Each year, we are excited to partner with local businesses, higher education and K-12 schools for an evening of interactive activities that will get students excited about Science, Technology, Engineering, Arts and Math related careers.
Featured hands on exhibits are designed to showcase jobs, internships, apprenticeships and educational pathways that are required to enter high tech trades and skilled careers in STEAM fields. This approach gives students the opportunity to explore a variety of skills related to STEAM fields and the learning pathways in obtaining those skills that lead to a future high tech career.
We believe every student should have an opportunity to excel while exploring the STEAM careers. Creatively engaging our youth in these fields through interactive exhibits at Enumclaw's iSTEAM Expo, science fairs, robotics competitions, job shadow opportunities, and career ready days are some of the ways we hope to encourage young people to solve problems of the future and create a better world for all.
We look forward to partnering with you at the 8th Annual Interactive STEAM Expo in Enumclaw on Thursday February 13, 2020.