Description
1 day that will change your life
At our core as human beings, our decisions and reactions in life are driven by our emotions. EQ (Emotional Intelligence) is the ability to recognize and understand emotions in yourself and others, and your ability to use this awareness to manage your behavior and relationships. Emotional Intelligence is based in science and has been proven to be a contributing factor to success and happiness in the personal and professional lives of those who actively practice it.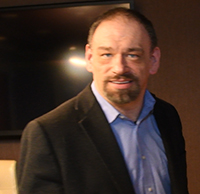 Entry Point Faith Community, in collaboration with Midwest Academy in Carmel, Indiana, are proud to sponsor: EQ Mastery. Join Mastery Guide Shawn P Neal of Saxus Leadership Development on a transformational journey that will call you to your best self in your world of emotions and happiness. Shawn challenges you to dive deep into your relationship to the most important aspect of your professional and personal life – your emotions. Audiences quickly tune into a state of positivity and self-awareness, opening a new paradigm that creates opportunities for happiness and fulfillment. From senior executives to entrepreneurial leaders to aspiring recent graduates – they all share a common life-changing experience when challenged by Shawn.
EQ Mastery Session Duration: 4 hours, includes one ten-minute break
Session Schedule:

● Doors open at 11:30 am for networking and light refreshments. Brown bag lunch.
● Session begins at 12:00 pm
● Break 2:00 pm -2:10 pm
● Session Ends at 4:00 pm.


Session Outcomes:
● Gain an in-depth understanding of emotional intelligence
● Learn how to effectively recognize, understand, label, express & regulate your emotions
● Gain an in-depth understanding of non-verbal communication as it relates to emotion and empathy
● Learn how to build rapport, trust, and connection through emotional intelligence


Description:
Through a completely immersive and experiential experience, participants are led on a journey to understand what emotional intelligence is, how it matters, and the practical application of it in both their personal and professional lives. We factor in everything, from the room setup to welcome music, all the way through to the very last moment each student walks out the door. Every piece of the training is designed to compliment the other and give each participant the optimal opportunity to learn.
If you have questions, you can email Saxus at info@saxus.net
For more information on Shawn P Neal or Saxus Leadership Development, visit saxus.net
For more information on Entry Point Faith Community, visit entrypointonline.org
---
"Most seminars or training have a brief impact, but lose their momentum. Saxus training was a difference maker. It gave concrete steps to the participants on how to control their emotions and deal with others. We see positive life changes in those who participated."
Earle Hart
Director of Passport to Employment
---
"This was one of the most valuable classes I have ever taken. I am so energized to learn more and practice EQ every day for the rest of my life."
Keith Morkal
Manufacturing Manager, Production Management