Entrepreneurship vs. Innovation: Workshop & Talk by Emerson Launch

Wednesday, November 14, 2018 from 5:00 PM to 7:00 PM (EST)
Event Details
Entrepreneurs, Innovators! Have a game-changing idea? Thinking about starting a company soon or someday? Want to be impactful and bring social or strategic change to companies? Trying to figure out if you're an entrepreneur or innovator...or both?
Join us for a talk and workshop at Emerson Launch to learn from the entrepreneurs & innovators in the thick of it, including Shoobx Founder & CEO Jason Furtado, and serial entrepreneur & innovator Peggy Yu (Co-Founder & CEO of Stack Education, Co-founder Faites Simple, Forbes Contributor, former Director of Harvard Business School's Rock Center for Entrepreneurship) on November 14th at 5pm. 
Meet industry leaders, learn core concepts of entrepreneurship vs. innovating within a company, and get access to help to move forward with your ideas.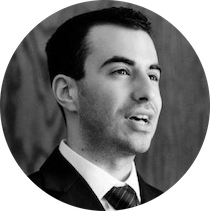 Jason Furtado, Founder & CEO Shoobx, Former Principal Product Manager Oracle & Endeca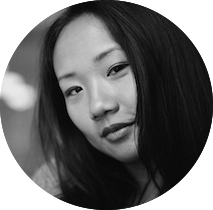 Peggy Yu, Co-Founder & CEO Stack Education, Co-Founder Faites Simple, Former Director Harvard Business School Rock Center For Entrepreneurship 
About Emerson Launch
Emerson Launch, originally called The Emerson Accelerator, was designed, in response to an invitation from Emerson College President Lee Pelton, by two seniors who had already launched businesses, Tripp Clemens '13 and Jake Bailey '14.
Launch has grown to reach students, established mentors, program alumni, and the larger Emerson community. Launch gives students a space to take their ideas or passions and transform them into a real project or product. We provide students with mentors who are successful entrepreneurs and innovators themselves, a physical space to work, and seed funding to invest in resources that will further help progress their ventures.
Emerson College is a hub for creativity and we believe our students can reach great heights once they are equipped with the right skills. We are dedicated to guiding Emerson students through the process of successful creation through passion and ideation.
Starting Fall 2018, our program will offer two tracks to Emerson College students:
ENTREPRENEUR:
This track is for students who want to have a traditional entrepreneurial experience where they learn how to build their ideas and make them more marketable. Learn more on our Entrepreneur page.
INNOVATOR:
This track is for students who want to explore technology innovation that is more geared toward design thinking. Learn more on our Innovator page.
---
About Stack Education
Stack Education helps colleges & universities offer innovative, industry-driven, industry-taught courses & certificates to give students & lifelong learners the skills & experience they need to to succeed in tomorrow's professional world on a schedule that works for them.

Through partnering on our accelerated online & in-person experiential courses in Web Development, Data Science & Analytics, Digital & Growth Marketing, Business Development, UX Design, and Communication & Innovation, higher education institutions are able to launch new strategic programs, partner more closely with local industry, and give students access to the skills & experience they need to succeed. Learn more at stackeducation.com.
Save This Event
When & Where

Emerson Launch
160 Boylston Street
3rd Floor
Boston, MA 02116


Wednesday, November 14, 2018 from 5:00 PM to 7:00 PM (EST)
Add to my calendar