Description
Entrepreneurship & The Growth of Something Great
Panel Discussion & Networking
No one ever said entrepreneurship was easy. From finding the right co-founder to getting your first multi-million dollar round of funding, we deal with A LOT along the way. And, believe it or not, Google doesn't always have all the answers to your questions!
That is why we teamed up with some amazing local Chicago entrepreneurs who have committed so much of their time (not to mention hard-earned dollars) into building their own businesses.
For our event, Entrepreneurship & The Growth of Something Great, we have invited entrepreneurs at different stages of their businesses to participate in an informative and exciting panel.
We want to shy away from some of those commonly asked questions that we hear at other panel discussions, but to go one step further and drill deeper into our entrepreneurs' minds.
PLUS, the audience will have abundant time to ask their own questions.
The Timeline:
5:30-6:30 Networking

6:30-7:00 Panel Discussion

7:00-7:30 Audience Q&A

7:30-8:30 Networking
Our Panelists:
Michael Timpone: Founder @ Kapow
Kapow connects companies with venues to book unique client events online in real-time. Our curated marketplace offers a more efficient way for companies to book events designed to acquire, engage and retain clients. Our suite of online tools covers events from start to finish at no additional cost. Kapow has received 1.6M in funding to date and is continuing to bring amazing events to corporations.
-
Ross Peterson: Founder @ Blitsy
Ross is a serial creative entrepreneur who has launched multiple businesses over the past few years. His first business, ScrapHD, was acquired on September 15th, 2010. Since then, Ross has acted as the Director of Digital Infrastructure for Michaels, as well as launched and grown Blitsy, which has received nearly $12M in funding and just got acquired!
-
Sarah Perkins: Founder @ DesignerShare
Sarah Perkins is the CEO and co-founder of DesignerShare. DesignerShare is the first truly peer-to-peer marketplace for women to rent their designer clothing and accessories to one another, which launched in Chicago March, 2017. Sarah has loved fashion her whole life, and spent many years trying to convince others her taste is "exquisite" and not "expensive." She has visions of outfits based on mood and vividly dreams in color. She holds a marketing degree from Santa Clara University and her Masters in journalism from DePaul University.
-
Jo Dickstein: Co-Founder @ Flowers for Dreams

Jo is the co-founder of Flowers for Dreams. Flowers for Dreams is changing the way the world buys and sends flowers online.
Made to order and crafted locally, the company sells beautifully simple bouquets with a modern field-flower aesthetic all from $35 with free hand delivery in Chicago. All the while, one-quarter of their flower profits are donated back to the community via local nonprofits. Named one of Business Insider's Most Inspiring Companies in America and Instagram for Business' six brands to follow on Instagram.
Lucas Ward: Founder @ Kin Insurance
Kin is an InsureTech startup revolutionizing the $100B Property Insurance industry by using data and technology to streamline the process from application to claims. Kin is Lucas' 3rd startup and has received $4M in funding. His first business, Fundspire, was acquired in 2012
-
The Space:
We will be hosting this event at MakeOffices in River North. The location will be able to comfortably seat approximately 150 attendees and is located directly across the street from the Merchandise Mart.
Beer, Wine, and Soda will be served.
Event Hosted By:
VisualFizz: Chicago's experiential and digital marketing agency. Connecting Emotions + Experiences Back to Digital Marketing.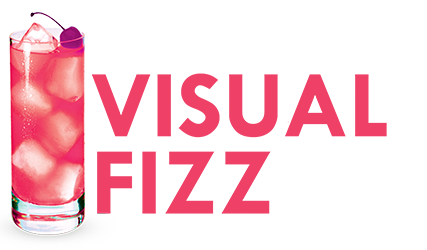 Our Space Sponsor:
MakeOffices: Delivering turnkey, affordable coworking and shared office space to entrepreneurs and small businesses in Chicago, Washington DC, and Philly. Book a Tour Today!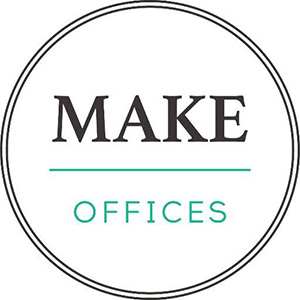 Our Community Sponsors Include: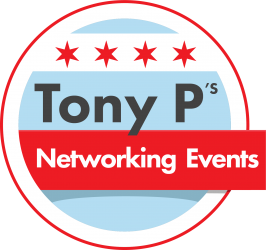 -----
But wait, there's more!
VisualFizz, 1 Million Cups, and Make Offices have teamed up to create an Entrepreneurship Day on December 6th.
8:30am-10am: 1 Million Cups Chicago (Learn More)
10am-5pm: Free Co-Working Day at Make Offices River North (Location Here)(Let them know you'll be with VisuaFizz's Entrepreneur Day when you enter)
5:30-8:30pm: Entrepreneurship and The Growth of Something Great: Panel Discussion and Networking (Learn More)
Sign up before tickets are sold out!