Description
Ever think about being an entrepreneur? Roughly two-thirds of Americans dream of owning their own business!
This summer Central Penn College is offering a FREE three-part speaker series designed to give you the knowledge to kick-start that business you've been dreaming of. Don't miss any of our speakers in this line up! Each is gifted both in their field AND in their ability to share their knowledge with YOU!
Sessions are held on the Summerdale Campus of Central Penn College in ATEC 200. Doors will open at 5:30pm, and the program will run from 6-7pm. Light refreshments will be provided.
SESSION 1: Tuesday, July 16
JULIET NICHOLE JONES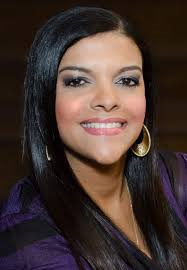 AUTHOR/ MOTIVATIONAL SPEAKER/ LIFE AND BUSINESS CONSULTANT
New Book titled "Tired of being Tired"?! [Recharge, Refuel, and Restart}.
VIPFortune500ConsultingFirm.com / VIPFortune500@yahoo.com
Juliet Nichole Jones had become an inspiration for so many by sharing her story and captivating audiences on purpose driven tips and the 5 Secrets to Success!
Additionally, having shared the stage with other National Inspirational Speakers Juliet has been nominated as Motivational Speaker of the year with SpeakerCon19 organization, received the Business of the Year award via Central Penn Business Journal, as well as shared the stage at the recent Suasion Leadercast event which featured Tyler Perry, and Andy Stanley. Juliet has also presented at Messiah College, and has appeared on Cornerstone Television, Life Esteem via CBS 21, and soon to appear on WATC TV 57 Atlanta, to name a few. Juliet captivates her audience with her ability to explore some difficult topics, through transparency, honesty, warmth, and added humor. Juliet Jones is a thought provoking leader with a Master's in Business Administration, a CHRM, and Certification in Life Coaching and Executive Leadership. Juliet is an amazing story teller with her ability to connect with and inspire her audience. She motivates other to take charge of their lives, and their business with her Dream-Build-Win model. She inspires others to realize their worth and potential they didn't know existed or never dreamed they could reach! Her Vision is to help dreamers, entrepreneurs and business owners succeed personally and/or professionally - with a Mission to empower others forward to Dream-Build-Win just like she did in going from Zero to CEO!
After a lifetime of an amazing journey, Juliet Nichole Jones teaches you how to recharge, refuel and restart in 5 areas of your life (Spiritually, Mentally, Emotionally, Physically, and Financially), to live your best life now and a more manageable work life balance. Success is what YOU make it - Juliet Nichole Jones' success is benchmarked by the many lives that are inspired and transformed by her personal story as a divorced, single mother, with a low-end job, who dared to dream and not give up. Juliet shares this in all her powerful and live speaking engagements. Speaking Topics include: Dream-Build-Win, being a K.P.I. (key person of influence) and the process tips for success as an Entrepreneur or Business owner.
Save the date for parts 2 and 3!
Tuesday, Aug. 13: Patricia Robinson, CEO, EVOLVE Training & Development – I'm Jumping In.
Tuesday, Sept. 10: Leroy Allen, Motivational Speaker & Trainer, Life Enhancement Consulting Group – Business Credit & Funding