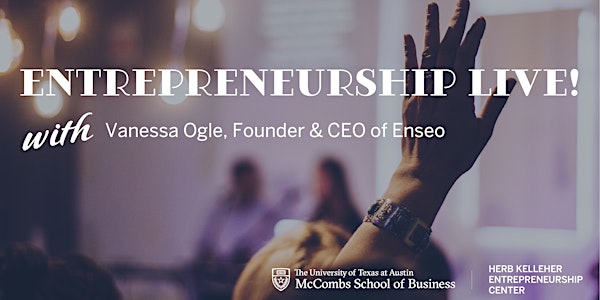 Entrepreneurship Live! with Vanessa Ogle
Experience live insights into how to launch an idea into a startup
About this event
Hosted by the Herb Kelleher Entrepreneurship Center, Entrepreneurship Live! provides audience members, who may be in any stage of their entrepreneurial journey, with inspirational voices that can ignite confidence and provide guidance in pursuing entrepreneurial endeavors. These chats take the audience through the speaker's journey in entrepreneurship, it pitfalls and its rewards.
This year, HKEC has selected Vanessa Ogle, Founder & CEO of Enseo, a privately-held, woman, Latina-owned business, and one of the fastest growing technology companies in the U.S.
Join HKEC and Vanessa for a timely conversation tackling how a company can remain resilient and use innovation to drive success even in tough climates, including the most recent impacts of COVID 19.
SCHEDULE
5:00PM- Vanessa's Founder Story
5:10PM - Fireside Chat with Vanessa
5:45PM - Audience Q&A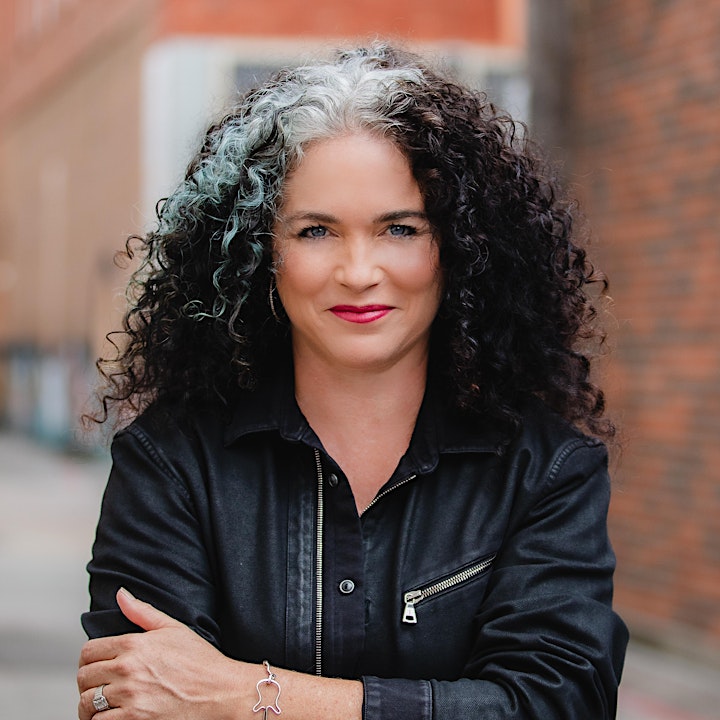 GUEST
Vanessa Ogle| Founder & CEO of Enseo
Vanessa Ogle is the founder and CEO of Enseo Holdings®– one of the fastest growing technology service providers in the U.S. With a 21-year history, Enseo develops hardware, software, and cloud solutions in hospitality, education, senior living and healthcare. Vanessa is a passionate mother, wife, writer, musician, and inventor with more than 56 US patents. She has been widely recognized for her outstanding leadership and contributions to technology, and regularly appears as an industry expert on national broadcast programs including Bloomberg Radio, Fox Business, and Yahoo! Finance. Vanessa earned her BBA of International Business and Marketing & BA in Spanish from the University of Texas at Austin.
--
HOST
Amanda Golden | Program Manager, Herb Kelleher Entrepreneurship Center
Amanda Golden is the Program Manager for the Herb Kelleher Entrepreneurship Center. In this role, she manages the center's various programs and events, including managing the Forty Acres Founders Pre-Accelerator Program.
Amanda has over 10 years experience working in higher education and helping students navigate the college and university setting.
Prior to joining the HKEC team, Amanda worked as a Career Counselor and Academic Advisor in the Cockrell School of Engineering. While working in engineering, Amanda oversaw many complex projects, allowing her to build an expansive skill set in program coordination and student support. In 2015, Amanda earned a Master's Degree in College Student Development from St. Edward's University, where she was recognized as the Outstanding Graduate in her program. Amanda is excited to be part of the HKC team and to help students make their startup dreams a reality.