Entrepreneurship Lecture and Book Signing by Thione Niang
Actions and Detail Panel
Entrepreneurship Lecture and Book Signing by Thione Niang
Tue, April 25, 2017, 5:30 PM – 7:30 PM CDT
Description
Please join the Global Attain Advancement and the Thione Niang Group for an entrepreneurship lecture and book signing by Thione Niang, a global entrepreneur, community leader, international motivational speaker and political activist. Thione was raised in a family of 28 in Senegal, West Africa, Thione's determination, diligence and courageous spirit has to lead him on a successful path. He is the founder of Give1Project, a global organization in 30 countries that empowers youth entrepreneurs, and co-Founder of Akon Lighting Africa, with music artist Akon and Malian businessman Samba Battily, bringing solar power energy across the continent of Africa.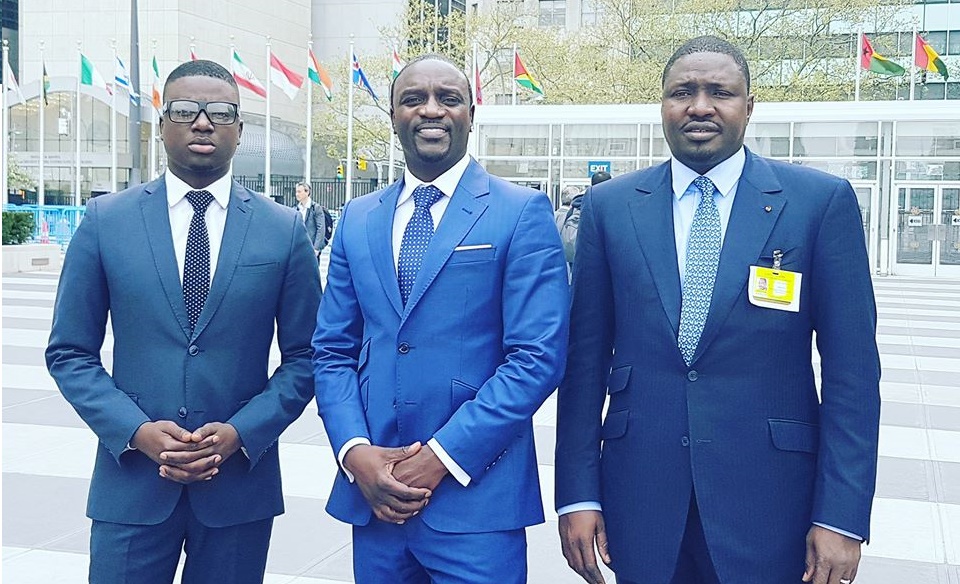 Join Us
We invite you to attend this event which will give you an opportunity to ask questions and receive advice from a successful entrepreneur that overcame a lot of business and life challenges to get where he is today! Great platform to reach, mingle and network with other like-minded attendees.
Thione Niang Biography
Named by Complex Magazine as one of the 10 Young Activists Who Are Changing The World in March 2013, Thione's personal journey is a testament to the power of dreaming big. Raised in a humble family of 28 in Senegal, West Africa,Thione arrived in the United States in July 2000 with $20 in his pocket, no family, and very limited English. He worked as a busboy and sent money to family back home while saving to eventually earn a college degree. Eager to give back to the country that provided unlimited opportunity, Thione became engaged in politics while in college in Ohio. A natural leader, Thione served as the Chair of the Cuyahoga County Young Democrats, National Chair of the Young Democrats of America College Caucus, and Chair of the International Affairs Committee for the Young Democrats of America.

After campaigning for various local and state political candidates, he campaigned for President Barack Obama during the 2008 presidential election, a life changing experience. Inspired by the legions of young voters that helped make history in the election of 2008, Thione decided to go global with his advocacy. In 2009, he launched the GIVE1 PROJECT, a global nonprofit organization, dedicated to the engagement and empowerment of young leaders for the pursuit of social, economic and political advancement in their communities. His organization is currently operating in France, USA, Senegal, Benin, Canada, Togo, Ivory Coast, Ghana, Gabon, Burkina Faso, Turkey, Belgium, Guinee Conakry, and Japan. Mr. Niang is also the creator and host of the THIONE NIANG SHOW, an online forum dedicated to social engagement and awareness of current issues in the arts, society, business, and politics.
Since 2011, Thione has served as the national Co-Chair of GEN44, the DNC and Obama for America's newest program to cultivate and empower a rising generation of Democratic leaders. Gen 44 is the fundraising arm of the Obama for America campaign for individuals under forty. As a result of his leadership, the Center for American Progress named Thione as one of America's Ten Most Daring Young Black Activists in February 2011. In 2012,Thione was featured in Applause Africa magazine's "Change Maker Issue" as one of Africa's Forty Under Forty young leaders. Today, Thione travels the world speaking to youth on the importance of leadership, service and civic participation. He is the founder and CEO of the TN Consulting Group, which aims to improve communications and relations between governments and global organizations. As a testament to the power of his message and for his tireless advocacy, Thione was recognized as one of the 4 Top Power Players Under 40 in the U.S. by Black Enterprise Magazine in March 2013. In May 2013, President Yayi Boni bestowed the distinction of National Commandant in the National Order of Benin upon Mr. Niang in recognition of Give1 Project's work in inspiring the youth of Benin since 2011.
In October 2015 he was appointed by President Obama and The Energy Secretary as ambassador at the US Ministry of Energy representing minorities in energy.
The Entrepreneur
Founder, Give 1 Project (Investing In Young Global Leaders) www.give1project.net
Co-Founder, Akon Lighting Africa (Bringing Clean Energy Millions Of Households In Africa) www.akonlightingafrica.com
Co-Founder & President, Solektra International (Leaders In Clean Energy Solutions And Clean Water Equipments For Populations In Africa) www.solektra-international.com
Founder, Thione Niang Group (A Political Laboratory And A Viewpoint Where Multidisciplinary Experts Observe American And African Politics To Anticipate The Expectations Of The People)
Appointed by President Obama as Ambassador at the US Ministry of Energy

The Author
Thione Niang's first book, a personal biography of his journey, "Memoirs of An Eternal Optimist," explores Niang's path from Senegal, to the White House, to global activism and entrepreneurship.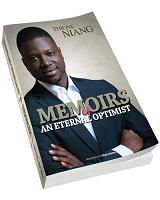 His second book "Faces of Change" reflects on the historical context of outstanding world leaders who have altered the course of history against all odds, which serves the purpose of enlightening global citizens towards becoming next faces of change.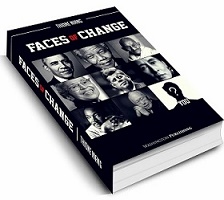 Thione Niang Social Networks
Website Youtube Instagram Facebook Twitter