Entrepreneurship & Innovation Summit+Dinner创新创业推介会+晚餐交流
Description
All the presentations will be conducted in Chinese. 会议语言:中文
Dinner will be provided. 会议提供晚餐
Event Name活动名称
2019年海外大众创业万众创新活动周硅谷站暨第20届中国海外学子创业周海外季推介会
2018 Mass Innovation and Entrepreneurship Week
Agenda议程*
5:00pm-5:30pm Registration + Tea Break 嘉宾及观众注册入场+茶歇

5:30pm-5:40pm Welcoming Remarks, Mr. Xuehua Zhu, Counselor of Science and technology, Consulate-General of the People's Republic of China in San Francisco
中国驻旧金山总领馆祝学华科技参赞开场致辞
5:40pm-5:50pm Opening Speech, Delegate from Dalian High-Tech Zone 大连高新区代表致辞
5:50pm-6:20pm Keynote Speech: China Overseas Scholar Innovation Summit and Dalian High-tech Zone introduction 中国海创周和大连高新区双创环境推介
6:20pm-6:25pm Signing Ceremony 签约仪式
6:25pm-6:40pm Keynote Speech: Innovation Acceleration between China and US, Mr. Jun Wu, Founding Partner of Amino Capital 主题演讲:中国与硅谷之间创新加速。吴军,丰元资本,创始合伙人;《浪潮之巅》作者
6:40pm-6:55pm Keynote Speech: Sharing and Innovation, Mr. Yi Cui, Professor of Materials Science at Stanford University 主题演讲:共享与创新。崔屹,斯坦福大学材料科学与工程学院教授
6:55pm-7:10pm Keynote Speech: How AI can help with the Industry Upgrading, Mr. Ling Zong, Senior Software Scientist at IBM Almaden 主题演讲:人工智能助力产业升级。凌棕,IBM公司Almaden 研究中心科学家
7:10pm-7:20pm Keynote Speech: The Important Role of Angel Venture Capital in Promoting Innovation, Entrepreneurship and Industrial Development, Mr. Miao Hong, Founding Partner, Silicon Valley Future Capital 主题演讲:天使创投在推动创新创新业和产业发展的重要作用。洪淼,未来资本创始合伙人
7:20pm-7:30pm Keynote Speech: Investment Trend in Silicon Vally, Ms. Connie Sheng, Founding managing partner, Nautilus Venture. 主题演讲:硅谷投资趋势分享。盛明慧,创始管理合伙人,乐得资本
7:30pm-8:15pm Roadshow(5 startup projects) 项目路演(5个)
Hao An Information

TRCare

Anitoa

smartlens

Jehovah's Plan Inc
8:15pm-9:00pm Dinner + Networking 晚餐+交流
*Agenda may subject to change.
Speaker Profile
Yi Cui, Professor, Stanford University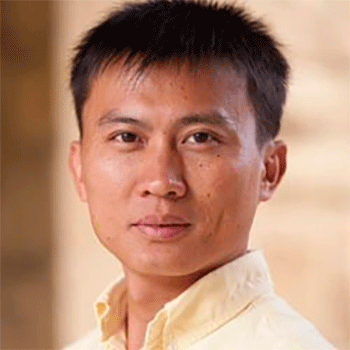 Yi Cui is a highly proliferate materials scientist and has published ~330 research papers, filed more than 40 patent applications and give ~300 plenary/keynote/invited talks. His works have generated a very large impact and he is among top most cited scientists in the world (Google Scholar, H-index 123). In 2014, he was ranked NO.1 in Materials Science by Thomson Reuters as The World's Most Influential Scientific Mind.
Jun Wu, Founding Partner, Amino Capital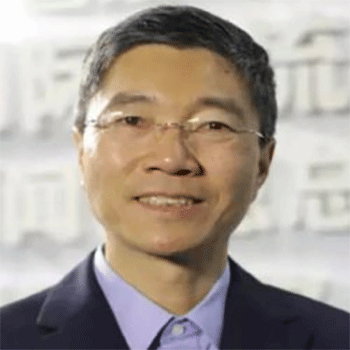 Dr Jun Wu, Founding Partner of Amino Capital, Distinguished Visiting Professor of Shanghai Jiaotong University, Ex-Senior Staff Research Scientist of Google, Ex-VP of Tencent, and member of Board of Director, CITIC Press.

As a renowned expert in speech recognition, natural language processing and web search, Dr. Jun Wu started his career at Google as an engineer and then a research scientist in 2002. Shortly after he joined Google, Dr. Wu received the Google Engineering Award for his achievement on anti-SPAM. He was the author of Google Chinese/Japanese/Korean search algorithms and the inventor of many Google technologies and was highly appraised by Eric Schmidt and Sergey Brin for his contribution to Google.
Ling Zong, Senior Software Scientist at IBM Almaden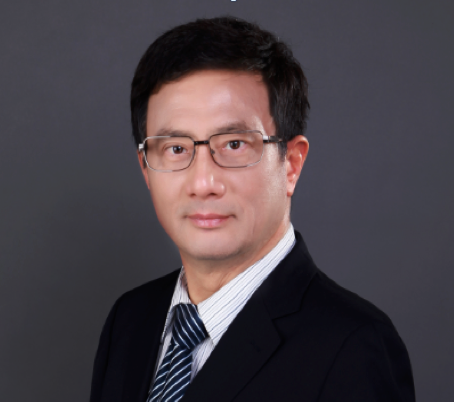 Dr. Zack Ling is a Senior Scientist at IBM Almaden Research Center in San Jose, CA. He has been working at IBM over 20 years, with a primary focus on performance evaluation of data storage products and systems. Dr. Ling's current interests are in the areas of Artificial Intelligence applications, Blockchain deployment, Cloud Computing Architecture, Service Science, Internet of Things, and Information Technology Service Management.
As an IBM University ambassador and evangelist of IBM corporate culture with many years of expertise on information technology engineering and services, Dr. Ling has not only provided academic lectures locally at Stanford University, University of California at Berkeley, and San Jose State University, but has also taught credited courses overseas and hosted numerous seminars at China's top universities.
In recognition of his contributions to the global community, Dr. Ling has continuously received the US President's Volunteer Service Award in the past 10+ years.