Description
Entrepreneurship Indianapolis is a free discussion driven series that identifies trending businesses ideas, new business fundamentals and pertinent business concepts in Indiana.
August's discussion showcases Indianapolis' Near West and surrounding neighborhoods. Join us as we review the economics and demographics of the people, businesses and industries that make up the Downtown neighborhoods.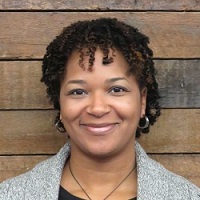 Starla Hart, Program Officer of Great Places 2020, will share her firsthand experiences as both a previous Near West business owner and her current roll of community leader for LISC and Great Places 2020.
Each month, featured guest speakers provide their first-hand entrepreneurial perspectives. Speakers range from local business owners sharing their entrepreneur and franchise start-up experiences, to local SBA advisers identifying funding options for first time business owners, to local development officers highlighting economic developments.