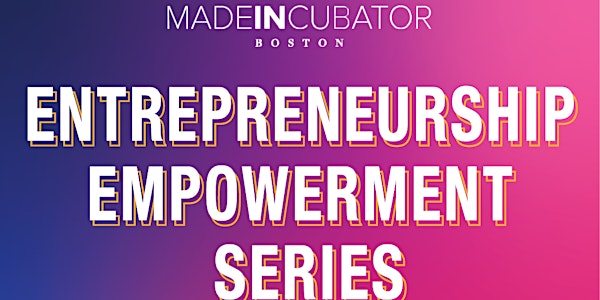 Entrepreneurship Empowerment Series 2022
The Entrepreneurship Empowerment Series will connect, inspire and mobilize BIPOC small businesses to get the resources they need to scale.
About this event
The Entrepreneurship Empowerment Series will connect, inspire and mobilize BIPOC small businesses to get the resources they need to scale. This professional development program is tailored to support common business concerns of the minority student and entrepreneur. The theme will be "See Yourself In Business".  One initiative that MadeINcubator would like to expand upon is inviting in professionals from varied Fashion, Economic Inclusion, Funding, Tech and Business fields to speak & engage with students and entrepreneurs regarding their innovative fashion and business related career choices & experiences.  Sessions will take place online and on a Saturday of each week in August 2022.
Topics to include:
Financial Planning
Business Development
Social Media Marketing
Funding
Community and Belonging
INDUSTRY SPEAKERS:
MALIA LAZU - CEO & founder, The LAZU Group (The Urban Labs) Lecturer, TIES Group, MIT Sloan School of Management
*Community and Belonging Session*
Malia Lazu, an award winning, tenured strategist in diversity & inclusion has sparked deep economic development and investment in urban entrepreneurship for over twenty years. In her most recent role as EVP and Regional President at Berkshire Bank, Malia worked to generate wealth for communities by expanding access to capital and spurring economic growth—especially in communities of color that have traditionally been left behind.
In her first nine months at Berkshire, Malia evolved the $13 billion bank's strategic focus beyond traditional community banking services to prioritize tangible community impact. She helped to diversify the board of directors; developed a suite of financial products and programs that support entrepreneurs of color; and launched ReevX Labs, a collaborative workspace and innovation hub for the urban startup community.
A serial entrepreneur in her own right, Malia has created and led a number of socially responsible business accelerators across Boston. She worked with the city to create Accelerate Boston which helped launch over twenty minority businesses in its first five years and continues to help minority entrepreneurs raise capital. She was also the founder and President of the Future Boston Alliance, now known as Epicenter, which built an ecosystem of creators, consumers and investors to develop businesses in the creative industries. As a fellow at MIT's Community Innovators Lab, she launched The Urban Labs, a multicultural agency helping brands see returns on diversity.
Malia began her career as a political organizer and bridge-builder founding Mass VOTE, a state-wide voter engagement campaign. She has led culture-shifting campaigns for the actor and civil rights activist Harry Belafonte, as well as businessmen and philanthropists like Peter Lewis and George Soros.
Malia currently sits on the boards of GBH, Trillfit, Mill Cities Community Investments (MCCI), Boston Harbor Now, Massachusetts Business Roundtable, Revolutionary Spaces and the Nation Magazine Editorial Board. She was named one of Essence Magazine's 50 Founders To Watch in 2017, Boston Business Journal's Women Who Mean Business in 2019 and Boston Magazine's The 100 Most Influential Bostonians in 2021.
Omama Y. Marzuq - New York Life Insurance Company Agent
*Financial Business Strategies Session*
Omama Y. Marzuq is a Palestinian Syrian American. She comes from a big family, born in Kuwait and settling in Plymouth, Massachusetts. Omama was an accountability coach for real estate investors before jumping into the finances sector. She has spent the last decade in the financial planning industry. From owning her own businesses, to working with entrepreneurs, & mentoring entrepreneurs, Omama knows what it takes to help people with their financial endeavors.
Omama has made it her life's mission to make sure that people that are being underrepresented are being financially secure with their future. In her spare time, she enjoys volunteering, being outside, hanging out with her family & friends, traveling, and reading. You can connect with Omama Y. Marzuq via LinkedIn.
MICHELLE MASTROBATTISTA
Founder & Creative Marketing Strategist
*Social Media Marketing*
Michelle is the founder of Brand Paradise, a boutique creative and public relations agency based in San Juan, Puerto Rico. Michelle is a veteran marketing strategist who has worked in both agency and in-house roles on behalf of public and private businesses, as well as mission-driven organizations. She brings a strong creative sense, and a clear communications style and voice when counseling clients on how to build integrated strategic programs that effectively leverage their budgets across all platforms. Michelle has built several award-winning teams experienced in design, content development, media planning and buying, social strategy, website development, mobile, email marketing, and analytics.
She is a Board Member and Secretary for The Friends of San Juan National Historic Site, a nonprofit created to help preserve the historic forts and National Park in Old San Juan, Puerto Rico. She has a Bachelor's Degree from Emerson College in Media Management and a Certificate in Travel and Hospitality Management from Florida Atlantic University.
Anthony Price - Chief Loot Officer of Mini Books, and Author of "Get the Loot and Run"
*Funding Session*
Join Anthony Price, author of the book "Get the Loot and Run," to learn practical tips and find capital that is best for your business, from bank loans, economic development incentives, crowdfunding and more.
It's Not You, It's Your Business Model: Find Capital, Customers and Profits. This engaging discussion will focus on delighting customers and building a sustainable business. Startups often assume they have a capital problem. But the reality is that most businesses have a business model problem. When you fix your business model, customers and capital will follow.
State Rep Liz Miranda - Candidate for 2nd Suffolk Senate Seat
"Business Development and Community Impact"
Representative Liz Miranda is the State Representative of the 5th Suffolk, and is running for State Senate in the 2nd Suffolk to build a district-wide agenda for community belonging, healthy equity, and economic opportunity. She is a community organizer, former youth worker, and entrepreneur who ran for office in 2018 after gun violence took the life of her brother. Since taking office, Representative Miranda has been a tireless fighter for the constituents of the 5th Suffolk, and families across the Commonwealth.
In the legislature, Rep. Miranda was a lead author in the police reform omnibus bill that passed in 2021. She has passed legislation to provide enforceable tools to protect the life and health of environmental justice communities, improve maternal health outcomes of Black women and birthing people, extend postpartum health insurance coverage, end solitary confinement in state prisons, and ensure vaccine equity in the communities most impacted by the COVID-19 pandemic. Most recently, she delivered an additional $10 million in COVID-19 relief funding to most-impacted Black and Brown-owned small businesses. As the daughter of Cabo Verdean immigrants, Representative Miranda has been a tireless advocate for immigrant justice and has fought for the Safe Communities Act and the Work and Family Mobility Act. After her decades of advocacy for gun violence prevention, losing her brother catalyzed her to run for elected office. Her lived experience as a survivor of homicide drove Rep. Miranda to become a legislative champion for violence prevention funding, which has tripled since her first term.
Representative Miranda is running for State Senate because she knows can continue to deliver on health equity, economic opportunity and build a district wide agenda for community belonging. She intimately understands the ways our government continues to leave behind working families, small businesses, communities of color, and immigrant communities. Alongside her neighbors, advocates and families directly impacted, she has worked to right the many wrongs within our system as a State Representative.
If elected, Representative Miranda would be the first Cape Verdean elected to a State Senate in the country. She would also be the 3rd (or 4th depending on the results of the First Suffolk and Middlesex special election) Black woman to serve in the Massachusetts State Senate.
Before serving in the Massachusetts Legislature, Rep. Miranda was a non-profit executive, entrepreneur, and community organizer, which began as a youth organizer in the Dudley Triangle, fighting to rebuild her community and protect land. Her professional roles have included serving as the Executive Director for the Hawthorne Youth and Community Center and Director of Youth Opportunity Development at Dudley Street Neighborhood Initiative (DSNI).
In 2021, Rep Miranda was inducted into the Academy of Women Achievers of YW Boston, received Progressive Legislator of the Year Award by Progressive Massachusetts, Emerge Women of the Year, Boston Magazine's Best Leader in 2021. She has also been named one of Boston's Most Impactful Black Women.
#leadwithliz #brickbybrick
MadeINcubator, Inc:
We are currently looking for partners and collaborators for the MadeINcubator program. MadeINcubator creates innovative solutions to bridge the gap between education and entrepreneurship. We aim to support both organizations and the people. Offering a learning scenario that entrepreneurs, educators and organizations can leverage community partnerships that foster a more inclusive entrepreneurial ecosystem globally.
We aim to empower and increase the entrepreneurial community, through the creation of new, sustainable businesses, job creation, and financial literacy. MadeINcubator is an international hub that fosters business innovation in the Fashion and business industry while partnering with communities and organizations to help fashion businesses create new products and companies better and faster. We do this by providing educational programming and vibrant experiences. Advancing the economic well-being of businesses, organizations, and the people.
Donation proceeds support MadeINcubators work in inspiring, educating and mobilizing creative entrepreneurs to succeed through fashion and business innovation.
THANK YOU TO OUR IMPACT SPONSOR!
Building Brands. Empowering Entrepreneurs. Making Mavens.
EVENT SPONSORSHIPS AVAILABLE, starting at $1,500. Please contact our CEO and Director Taneshia Camillo-Sheffey at tc.sheffey@thehautehouse.com for sponsorship information.
We look forward to hearing from you!
MadeINcubator Staff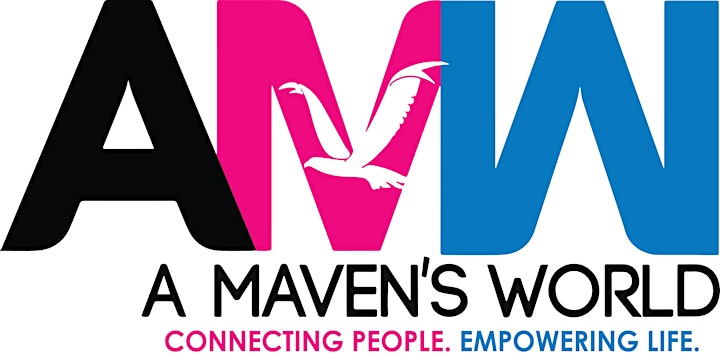 Entrepreneurship Empowerment Series Sponsor