Description
Starting Your Business with a Franchise


Featuring: Bill Higgins owner of Hoodz Commercial Kitchen Exhaust Cleaning
A practical guide to evaluating entrepreneurship in 2018.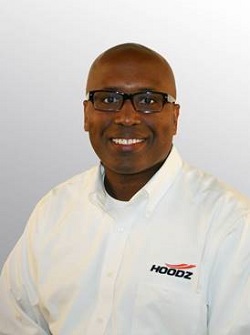 Well beyond fast food, there is a definite trend toward family-owned start-ups using this model. Join us as we evaluate the franchise business model as a local ownership option. Featured Speaker: Bill Higgins is the local owner of Hoodz Commercial Kitchen Exhaust Cleaning. After taking home Rookie of the Year, he will share his inspiring journey as a franchise owner and his progress since last year's E Carmel.
The Entrepreneurship Carmel Workshop Series (E Carmel) identifies trending businesses ideas, new business fundamentals and pertinent business concepts in our new economy. E Carmel is a monthly, free series of standalone discussions addressing business ownership issues from concept, to start-up, to scaling your business in a discussion format.

Workshops are scheduled 6:00pm - 7:30pm on the last Monday of the month at the Carmel Clay Public Library. Featured guest speakers join the discussion for the second half of each workshop providing their first-hand perspectives. High energy sessions incorporate the teachings of Shark Tank and The Profit. Register for workshops at www.frannetmidamerica.com/events.

Highlights include:
identifying current strategies of business ownership

evaluating new business fundamentals and profit models

exploring the teachings of Shark Tank and The Profit

spotlighting resources available to start-up entrepreneurs in Indiana.
E Carmel is led by Mark A. Roger. Mark is Center Director of the SOURCE River West Entrepreneurship Center, a local franchise expert for FranNet MidAmerica, and has worked with business start-ups in Indiana since '93.
---
OTHER UPCOMING EVENTS IN THE SERIES:
Monday, May 21, 2018
Showcasing Best Practices & Source Funding
Featured Speaker: Ronda Crouch is an Economic Development Specialist with the U.S. Small Business Administration.
Register here for upcoming workshops in the Entrepreneurship Carmel Workshop Series