Description
Selecting Your Business & Kitchen Table Entrepreneurship


Featuring: Saidah Pearsall of BODYWORKS skin care line.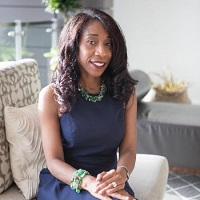 Join us as we evaluate successful entrepreneurship and how to apply your skill sets and expertise as a business owner. Spotlight feature will be Carmel's own Saidah Pearsal. In June '14, she launched Simply Saidah's Natural Skin Care which she has since transformed into her Shea BodyWorks brand sold online and at local retail stores.
The Entrepreneurship Carmel Workshop Series (E Carmel) identifies trending businesses ideas, new business fundamentals and pertinent business concepts in our new economy. E Carmel is a monthly, free series of standalone discussions addressing business ownership issues from concept, to start-up, to scaling your business in a discussion format.

Workshops are scheduled 6:00pm - 7:30pm on the second Thursday of the month (unless otherwise noted) at the Carmel Clay Public Library. Featured guest speakers join the discussion for the second half of each workshop providing their first-hand perspectives. High energy sessions incorporate the teachings of Shark Tank and The Profit. Register for workshops at www.frannetmidamerica.com/events.
E Carmel is led by Mark A. Roger. Mark is Center Director of the SOURCE River West Entrepreneurship Center, a local franchise expert for FranNet MidAmerica, and has worked with business start-ups in Indiana since '93.
---
OTHER UPCOMING EVENTS IN THE SERIES:
Thursday, March 14, 2019
Selecting a Franchise
Thursday, April 11, 2019
Thinking Like a Business Owner
Thursday, May 9, 2019
Taking Your Business to Market
Register here for upcoming workshops in the Entrepreneurship Carmel Workshop Series