Description
Identifying Local Business Trends


Featuring: Van Andrews owner of Right at Home
A practical guide to evaluating entrepreneurship in 2018.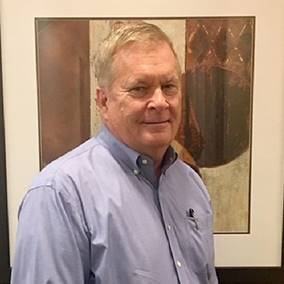 Join us as we identify the state of entrepreneurship marketplace, evaluate the new business fundamentals and "profit models," and understand the new strategies of business ownership. Featured Speaker: Van Andrews is the local owner of Right at Home. He will share his inspiring journey from corporate executive to serving the senior industry with no experience.
The Entrepreneurship Carmel Workshop Series (E Carmel) identifies trending businesses ideas, new business fundamentals and pertinent business concepts in our new economy. E Carmel is a monthly, free series of standalone discussions addressing business ownership issues from concept, to start-up, to scaling your business in a discussion format.

Workshops are scheduled 6:00pm - 7:30pm on the last Monday of the month at the Carmel Clay Public Library. Featured guest speakers join the discussion for the second half of each workshop providing their first-hand perspectives. High energy sessions incorporate the teachings of Shark Tank and The Profit. Register for workshops at www.frannetmidamerica.com/events.

Highlights include:
identifying current strategies of business ownership

evaluating new business fundamentals and profit models

exploring the teachings of Shark Tank and The Profit

spotlighting resources available to start-up entrepreneurs in Indiana.
E Carmel is led by Mark A. Roger. Mark is Center Director of the SOURCE River West Entrepreneurship Center, a local franchise expert for FranNet MidAmerica, and has worked with business start-ups in Indiana since '93.
---
OTHER UPCOMING EVENTS IN THE SERIES:
Monday, April 30, 2018
Starting Your Business with a Franchise
Featured Speaker: Bill Higgins is the local owner of Hoodz Commercial Kitchen Exhaust Cleaning.
Monday, May 21, 2018
Showcasing Best Practices & Source Funding
Featured Speaker: Ronda Crouch is an Economic Development Specialist with the U.S. Small Business Administration.
Register here for upcoming workshops in the Entrepreneurship Carmel Workshop Series