Description
Are you looking to start your own business, but are unsure about how to maximize the odds of success? Join us for our Entrepreneurship & Business Ownership Symposium event where you will learn about starting your own company, financing options and proven business models that can mitigate your risk and increase your odds of success.
This "must-attend" event for those interested in entrepreneurship and business ownership.
This event is designed for anyone who wants to:
Leave Corporate Life Behind
Be Your Own Boss
Enjoy Career Independence
Build Long-Term Equity
Launch a Recession-Resistant Business
Learn About Financing Options For Startups
You will have the opportunity to meet face-to-face with national franchise companies, financial and legal experts, and other valuable resources to help determine if business ownership is right for you.
The event will feature short presentations of different business models and risk reduction strategies. Attendees will hear from successful national franchise organizations in various industries in order to learn more about running a successful venture
Space is limited, so don't hesitate - take control of your future, starting today. RSVP and receive your ticket via email.
EVENT AGENDA (for both locations) -
_______________________
12:30 p.m. – 1:00 p.m. - Registration
1:00 p.m. – 1:20 p.m. - Business Ownership Overview Presentation
1:20 p.m. – 2:20 p.m. - Franchisor Presentations
2:20 p.m. – 2:40 p.m. - FranNet Presentation
2:40 p.m. – 3:40 p.m. - Franchisee Panel
3:40 p.m. - 4:30 p.m. - Networking
_______________________
LOCATION INFORMATION -
Charles River Museum - 154 Moody St., Waltham, MA 02453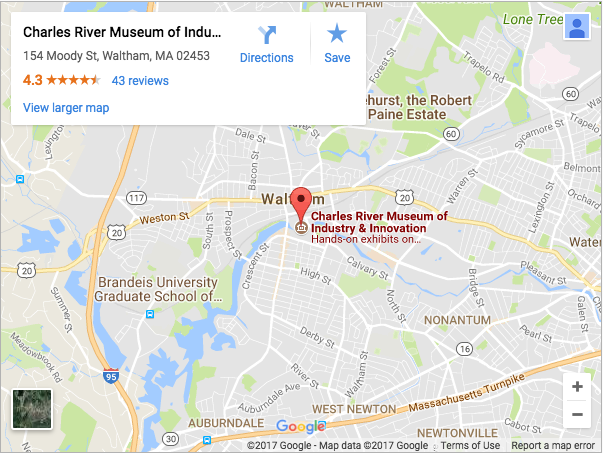 Parking Instructions -
Embassy Parking Facility located at 11 Cooper Street. The maximum cost to park there is $2 for 12 hours, it only accepts cash.
From there you will follow signs to the museum over a footbridge and down a walkway to the front door of the museum. It's about 400-500 ft from the museum's front door.

____________________________________
F1 Boston - 290 Wood Rd., Braintree, MA 02184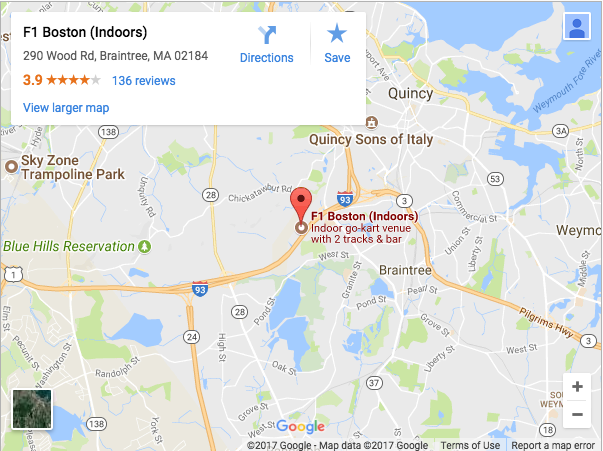 *Onsite Parking Available*