Dieses Event ist beendet.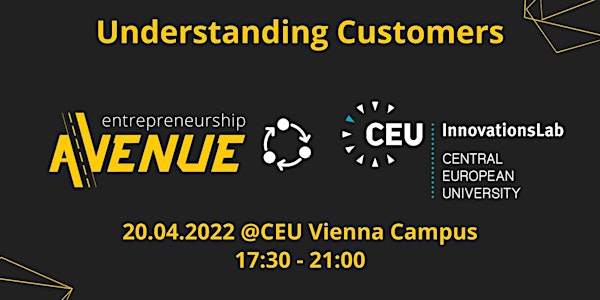 Entrepreneurship Avenue meets CEU InnovationLabs - Understanding Customers
How to gather priceless insights from your potential customers with the help of interviews?
Zeit und Ort
Veranstaltungsort
CEU Vienna Campus Quellenstraße 51 1100 Wien Austria
Karte und Wegbeschreibung
Zu diesem Event
The Management Team from Central European University's startup accelerator, CEU InnovationsLab will walk you through the wonderland of customer interviews! So why are customer interviews magic? Because if you are able to pay appropriate attention, you can just lean back and let your customers tell you what they need!
The session will consist of three parts:
First, we will talk you through some practical advice related to interviews.
Then, with the help of mentors, you will create your own interview scripts with to-the-point questions.
Finally, you will be matched with peer teams and you will take turns and both conduct your first customer interviews!"
Covid rules: 2,5G (negative PCR test not older than 48hrs, OR recovery OR full vaccination)
FAQ:
Q: What do I need at the Event?
A: Pen, Paper and motivation.
Q: Do I need a Team to sign-up?
A: No, not at all. The Understanding Customers workshop is a great place to network and meet other motivated Founders who might be looking for a Teampartner as well.
Q: Do my Team Partners have to sign-up individually?
A: Yes, please register individually so we can reserve a spot for everyone.
Q: Do I need an Idea to sign-up?
A: No, you don't. This workshop is here to provide you with valuable knowledge for your entire career and is not limited to a specific niche.
Q: I signed up and will not be able to make it, do I have to cancel?
A: Yes, please do so as soon as possible to give someone else the opportunity to take part instead. You can cancel your ticket before the event starts. Go to "Tickets," select your order and choose "Cancel Order". Please find more information here.