Description
* Tickets cover the cost of food and drink.
Grab your ticket to Entrepreneurs Unleashed 'The Startup Process'.
At this event, we'll be covering some of the fundamental steps for developing an idea, or ambition, into a business.
Speakers:
Carl Thompson, Founder of Contento
Come along to hear from Carl share the process he's been through to develop his new startup idea, Contento. Carl has a wealth of valuable startup experience, having previously been a co-founder of TradeGecko and later Bronami, as well as running his own marketing agency, Momentum Marketing. He's also mentored a number of successful startups through the early stages of the idea and product development. This is an exciting opportunity to hear the process of developing an early stage idea, from an experienced founder!

Greig Cranfield, UX Researcher at Trade Me. NZ Director at Startup Grind.
Greig is passionate about helping teams to build digital products by discovering the right problems to solve and creating value through well-designed experiences that meet both business and user needs.
In his current role at Trademe, he works with product teams to validate new ideas and provide input into product development. Greig will share his insights on how to use user testing to make sure you're building something people want.
Natalie Robinson, Founder of Mum's Garage.

Natalie will talk through a value-focused approach for turning an idea into a startup. You'll learn some of the fundamental principles behind how you figure out the starting place for developing an idea, and how to steps required to build a viable business model. This will be an opportunity to get some insight into the process that we take people through on the programs run by Mum's Garage.
As always, this will be a great opportunity to connect with other budding entrepreneurs, experiences founders and immerse yourself in a startup community that cares about the development of people.
Drinks provided by:

Food catered by: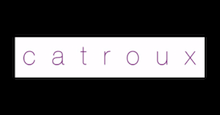 See you there!
Thanks to our supporters/sponsors: