Description
HOW MUCH ARE YOU WILLING TO PAY TO HAVE ALL YOUR BUSINESS QUESTIONS ANSWERED?
What does it mean for you to have a successful business?
A successful business means a lot of things:
Be able to pay for your children's education—until college!
Go on a vacation wherever you want, whenever you want— no hesitation whatsoever.
Provide only the best to your family—be able to provide what they want, immediately.
A successful business solves everything.

But we both know that making your business successful isn't an easy task.

There are a lot of things you don't know.
A lot of questions you want answered.
That's why I'm giving you a chance to join the Entrepreneurs Summit and Expo on January 19, from 1pm to 5pm. And January 20, from 1pm to 5pm.
This expo gives you a chance to connect with local business owners like you and collaborate with them to take your business to the next level.

For 2 days, you'll have an opportunity to meet and network with hundreds of business owners who have the products and services you need—or even better, provide them the products and services that they need!
The expo gives you the opportunity to exhibit your products and services to a willing audience. Just imagine: hundreds of business owners excited to know what you're offering!
Not only are you getting a chance to put your business on the map, you're also getting the opportunity to learn business skills you know you need:
Now that's a game-changer! You know how hard it is to get your products off your shelves, but now you have tons of them waiting to get sold!
Know your actual worth—and charge accordingly!
The secrets behind effective and efficient money management
Secrets behind creating social media videos that establish your authority
How to convert your audience into a loyal customer —online and offline!
Establish your legacy that people believe in
Learn what your strengths are and how to earn money from them
The #1 tool that instantly makes you the leader in your industry
And more!
Now I'm asking you, how much are you willing to pay to have all your business questions answered?
Now it's time for you to attend the 2-day workshop and make 2019 your year!

Get your ticket today for only $50 and get your FREE 2-day exhibit hall access!
Female entrepreneurs get to enjoy these following complimentary services:
Makeup applications
Spa treatments
Reiki
Massages
Cocktails
Gifts
And loads of surprises that female entrepreneurs will definitely love!

This is your best 2019 New Year's Resolution.
Join the expo!
See you there!
Petya Edwards,
Founder
Dallas Women Entrepreneurs
www.DallasWomenEntrepreneurs.com
~~~
DWE celebrates the influence and achievements of women entrepreneurs in Dallas. We empower our members with valuable resources and events to connect, collaborate and grow. Make new friends, get inspired, and grow your business alongside Dallas' most innovative business women. Join DWE today!
~~~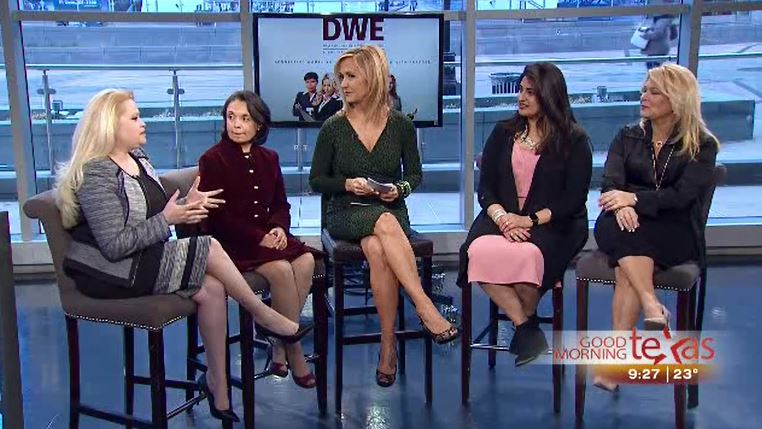 ~~~