Description
ENTREPRENEURS Dallas –September 4, The Network Bar, 11am-1pm!

Does Your Brand Need Therapy?
Get all your marketing pulling in the same direction
I understand how it happens. You get busy and have to get something out right now. A volunteer helps with the website, but wants to do it their way. A friend offers free services, but with strings attached. Your original brand gets old and dated. Or maybe it was never that well defined to begin with.
Before you know it, none of your materials look like they came from the same organization. And they certainly don't communicate that mission you put your heart and soul into. If this sounds familiar, Kim Schlossberg can help you pull all your marketing components together to present a consistent, clear, professional image to the public.

About Speed Brand Therapy

In this 45-minute session, we will walk (ok, we'll jog) through the three phases of Kim Schlossberg Designs' proprietary Strategic Brand Therapy process (Your Ideal Brand, What the World Sees When They Look at You, and Recommended Treatment Plan). We will start looking at your brand from two directions – the inside and the outside. You will leave with the tools you need to understand your brand more deeply, and to discover if there are next steps to keep your brand strong, healthy, and serving your organization well for years to come.


Wednesday, September 4, 11am-1pm at The Network Bar, 331 Singleton Blvd. Dallas, TX
Kim Schlossberg | Kim Schlossberg Designs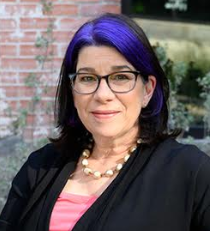 Kim Schlossberg Designs was created in 2002 to help businesses and non-profits refine their messages and get them out to the right audience, in a clear, consistent, and integrated way. She provides strategic planning, execution and coordination of marketing, branding, and design by developing a deep understanding of clients' businesses and their goals. She serves as a trusted advisor to help them grow their businesses and brand. Kim speaks to business and non-profit groups about marketing and related topics, and publishes a well-received (but somewhat irregular) newsletter.
YOU don't want to miss this program (and lunch at the Network Bar)!
TICKET PRICE INCLUDES LUNCH – Menu options included in ticket selection.
Ticket Prices:
$25 Early Bird - August 19 - September 2
$30 - September 3 - the day before the event
$35 - September 4 - the day of the event
FREE PARKING at The Network Bar 331 Singleton Blvd, Dallas, TX