Description
Do You Have What It Takes to INTENSELY SCALE Your Business?
The typical entrepreneur can be characterized as innovative, bold, passionate, and persistent. To succeed, your team needs to be smart!! Do you understand your unique strengths and your current limitations?
As a resource to dozens of entrepreneurs worldwide, the management team at TechLab Innovation Center together with 888 Steps encourages you to assess your entrepreneurial strengths and weaknesses. Join us to:
1. Receive a score and report based upon your results with feedback on seven key areas of entrepreneurial skills:

Strategic Planning
Product Development
Project Management
Marketing
Funding
Staffing
Sales
We invite you to attend an open house to learn what it takes to intensely scale your business.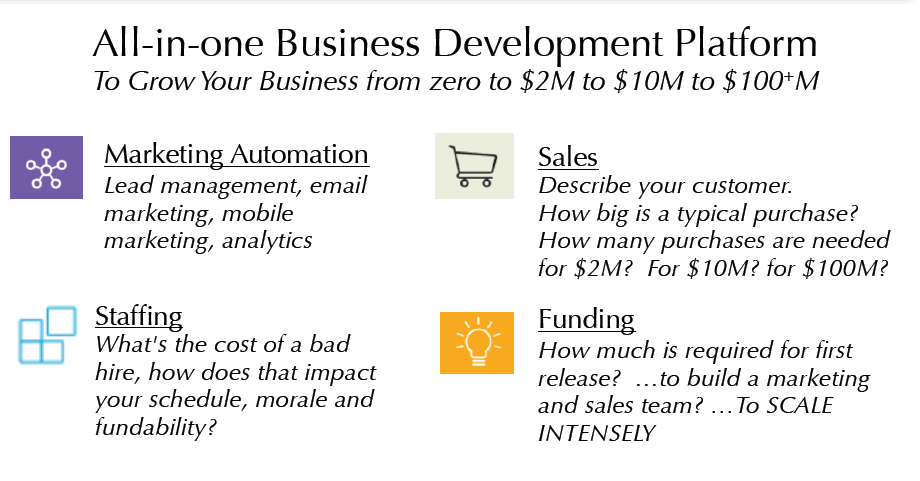 Presenters:
Larry Gletzer

888 Steps

Founder

Sara Rauchwerger

TechLAB Innovation Center

Founder & Managing Director

Rob Riddle

VACO

Director of Operations
Organizer of Entrepreneur's Quandary
TechLAB Innovation Center mission is to help early and mid-stage technology entrepreneurs with a developed, data-driven product/service, scale up business operations to the cloud, onto an ultra-fast and reliable state of the art technology platform. We believe a technologically centered environment is only the beginning to achieving results. A rich mentor society and a top ecosystem yield results.  TechLAB Innovation Center provides guidance to help companies maneuver through and tap into the investment...
Chamber of Commerce International Consortium For Entrepreneurs (CCICE) is an organization that helps members build, develop, encourage, and support entrepreneurship in a cross cultural technology centric environment. CCICE is a bridge between network associations, industry and entrepreneurs to build sustainable opportunities that energize growth and development within and across international boundaries.