Actions and Detail Panel
Entrepreneur's Mastermind Group X
Sat, December 10, 2016, 2:00 PM – 4:00 PM PST
Description
"BUSINESS OWNERS AND ENTREPRENEURS ONLY"
Only a few days left in 2016 what better time than now to accelerate your business and life!!!

Exclusive Location
This Mastermind Group is a round table. A combination of equal brainstorming, motivation, accountability and support in a group setting to sharpen your business and personal skills. A mastermind group helps you and its members achieve success.

Participants challenge each other to set powerful goals, and more importantly, to accomplish them. The group requires commitment, confidentiality, willingness to both give and receive advice, and support each other with total honesty and respect. This is the essence and value of our mastermind group.

Why "X"? Because if your business is not multiplying it's not growing fast enough. Exponential growth for your business will happen with GROUP X.... Guaranteed!!!
Jim Rohn said, "You are the average of the five people you spend the most time with." Time to raise your average with GROUP X!!!
WHAT TO BRING:
1.) Something that's working very well in your business.
2.) Something your struggling with in your business.
3.) A tool (website, app, podcast, etc) that is very helpful.

YOUR HOSTS:

Mr. Elisha Hall
A successful owner of 3 businesses, Elisha runs a coaching practice as an International Speaker and Business and Personal Coach. He also owns a real estate investment firm and is an Angel Investor. His motto is "Creating Success by Serving Others."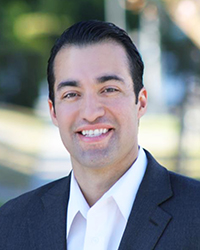 Mr. Frank Banos C.HT
As a highly sought after Hypnotherapist, Frank is known for shifting peoples lives, both in one on one and in group settings. As a professional speaker he engages with audiences in a way that they will never forget!
If you have any question before or when you arrive, you are welcome to call Mr. Elisha Hall at (951) 452-4015.