Event Information
Refund policy
Contact the organizer to request a refund.
Eventbrite's fee is nonrefundable.
These speakers will share some of the secrets to succeeding during the 21st Century Pandemic Shift.
About this event
We are gearing up for our June 24th "Entrepreneurs Living The Dream 2021" event and we do hope that you will bring your best self so that we can build relationships, receive huge nuggets from our speakers.
All Attendees Receive:
Attendees receive 30-Second Intro
"Chat" with Emails & Free Gifts
"Breakout Room" Networking
Receiving Your Riches Course (Valued @ $97)
10 Video Networking Tips (Valued @ $47)
REPLAY of Event
Take a look at our recent online event below. Talk about having a ball, well we did just that. Unity In Service, Inc. transitioned to online event in May 2020 due to the "Pandemic Shock."
Founder & CEO Patricia Rogers hosted LIVE annual conferences and people flew from around the world to attend, even as far as London!
When we thinks crisis is a disruptor, in fact the pandemic was a blessing in disguise for event planners. Attendees are getting a break too, because of the low ticket cost that comes with being online! Now that is a "BONUS!"
Unity In Service, Inc., hosted (8) online events in 2020 and we are on the 5th event for 2021. Click here to view our Speakers for this event: Click Video Here
We are still making great connections, building our email list and networking using the "Breakout Rooms" that the unique Zoom platforms provides.
We keep our events short and action packed so you don't have to miss a beat!
Each of our events have speakers who will share knowledge, inspiration and education with you.
To learn more about our speakers see the bios listed below.
Secure your seat today and don't delay! We look forward to seeing you at the upcoming online event!
CEO, Dr. Patricia Rogers
Visibility Strategist
Dr. Patricia Rogers - CEO & Visibility Strategist - Organizer & Host
Unity In Service is at it again. This will be our 4th virtual event for the year of 2021. We have taken the "Pandemic" by storm, and we are so happy that you will be joining us!
We give you value when you share your time with "Entrepreneurs Living The Dream 2021"
Connect with Dr. Patricia Rogers on all of my social media sites: Let's Connect Here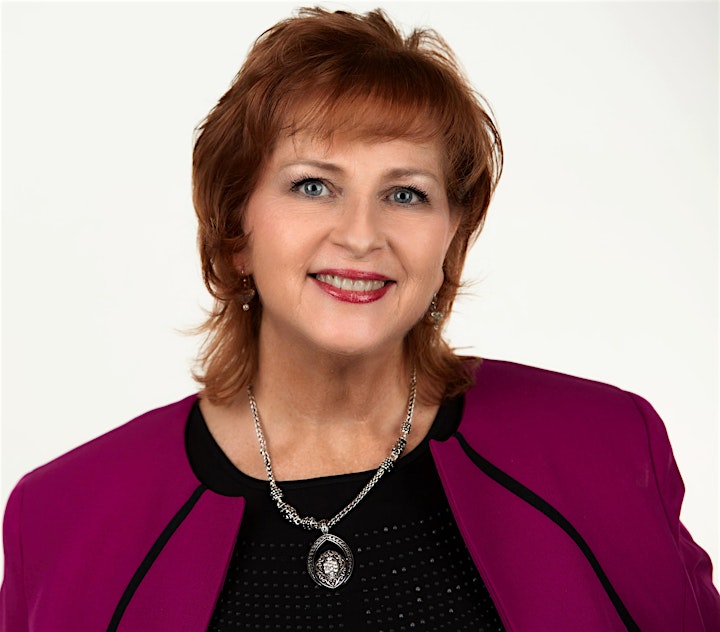 Founder of Women's Prosperity Network - Event Co-Host
Trish Carr, The Results Revolutionary, works with sales teams, business owners and individuals who want to achieve Revolutionary Results now. An acclaimed sales expert for over three decades, her innovative approach combines proven sales strategies with the latest behavioral science resulting in a simple formula that gets past the pitfalls often associated with selling and public speaking.
Author of the #1 best-seller, It's Just a Conversation – What to Say & How to Say it in Business, and sought after dynamic international speaker, Trish has shared the stage with some of the world's top business experts and thought leaders including Chicken Soup for the Soul's Jack Canfield, Purple Cow author and marketing guru Seth Godin, Shark Tank's Kevin Harrington, and Rich Dad, Poor Dad author Sharon Lechter.
Trish is co-founder of Women's Prosperity Network, a global movement of women coming together in collaboration to be a massive force for positive change through our projects, our products and our services. Women's Prosperity offers online and in-person networking, business-building workshops and personal and professional coaching for anyone striving to achieve their goals and live their dreams.
To arrange for Trish to speak at your company or event and to order her books and/or programs, please contact:
Trish@TrishCarr.com
CLIENT SERVICES SPECIALIST - "EVENT ADMINISTRATOR"
Cheryl Otero a "Client Services Specialist" & Founder and CEO of CK Client Services, a Premier virtual assistant business management company.
With over 30 years in the education industry, Cheryl has created a unique system to manage time and results more effectively for her clients. Focusing on implementing cutting-edge technologies and social media strategies to grow businesses to achieve even more success.
Cheryl will assist you in simplifying your life and business so that you can free up time and propel your business to the next level.
Learn more about Cheryl at: Cheryl's Website Here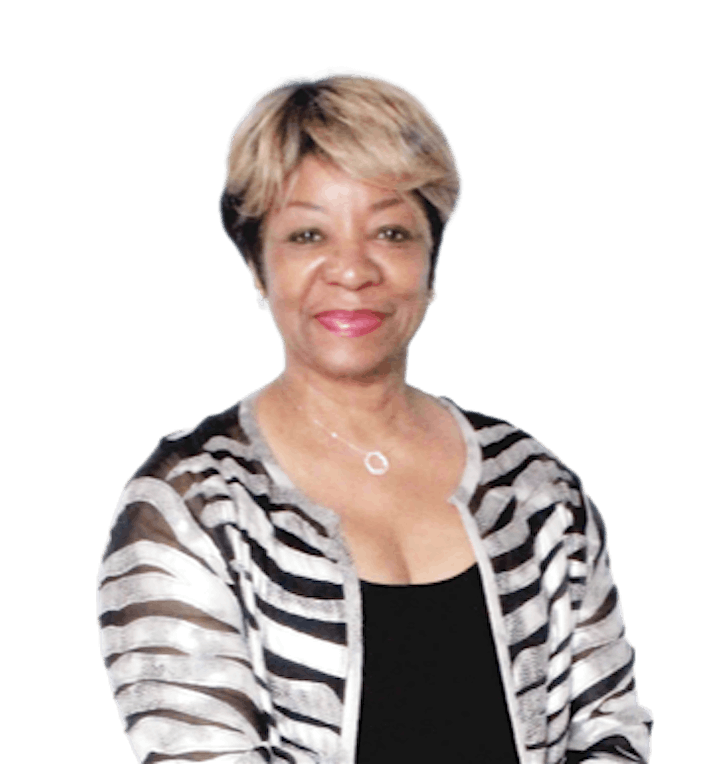 FOUNDER, WOMEN ROCKING LIFE & "PORCH TALK LIVE"
Dorothy Mae Ross is a Healthy Lifestyle Consultant for women around the globe. Dorothy inspires clients to recognize what is stopping them from being the best version of themselves.
Her leadership skills show women how to rediscover their real purpose. Dorothy's zone of genius is to illuminate her client's gifts and skills so that they can live a more meaningful life and rekindle the joy and prosperity they deserve.
Dorothy has leveraged her wisdom overcoming the challenges that come with living life.
Dorothy will show you how to take the past pain and use them as the fuel that ignites you to begin a new life. Dorothy has worked 33 three years in the corporate arena; she Pastors and mentors' broke lives.
Dorothy's knowledge of streams of income has positioned her into 15 years as a representative of Melaleuca "The Wellness Company" Other services she provides for the entrepreneur is:
Dorothy continues to impact others' lives by providing affordable legal and identity theft services that protect individuals, families, and business owners. (LegalShield)
Her upcoming new release "Your Next Step" a 21 day Devotional" will encourage you to acknowledge and accept life expectancies with a spirit of gratitude, and her "Reinventing Yourself in Mid-Life Crisis Heart to Heart Journal" will be your daily guide to taking off the old and putting on the new.
Learn more about Pastor Dorothy Ross: Check Me Out Here!
Tina Moore - Crazy, Courageous Confidence Club - Million Dollar Confidence Coaching
Tina Moore is a powerful speaker, teacher, motivator and supporter of emerging leaders and aspiring influencers. With over two decades of leadership experience, public speaking and most importantly real-life business experience, Tina shows up and inspires women to get out of their heads and into the lanes in life they were destined to dominate. As a Confidence Coach and the CEO of Million Dollar Confidence Coaching, Tina holds online masterclasses, conferences and live events all focused on helping aspiring influencers maximize their potential in every single area of their lives. Tina is also the author of "Unleash and Soar: Start Today Living Boldly and Beyond Limits" and her upcoming book "The Fight for Freedom". Tina is truly a pioneer and has always had the gift to birth and build movements that shift the lives of those assigned to her voice. Tina is most proud of being the loving mother of the two most awesome kids she's ever met, Zamar and Gracen.
Tina is known for helping women get out of their heads and into the spaces they were destined to dominate in life. She also enjoys showing emerging leaders how to unlock their potential, identify their true purpose and walk in power they never thought they had so they can boldly show up and serve the audience that's waiting on them. She is the founder of The "New Now Next "Movement where she coaches tomorrow's leaders into their next level in business, faith and life and The "New Now Next" Experience, which is a powerful, live event for emerging Kingdom leaders. Her most current mission is to infuse women with a new level of confidence in the Crazy, Courageous Confidence Club.
Tina is also the author of "Unleash and Soar: Start Today Living Boldly and Beyond Limits" and her upcoming book "The Fight for Freedom". Tina is truly a pioneer and has always had the gift to birth and build movements that shift the lives of those assigned to her voice.
Today, Tina holds online workshops, conferences and live events all focused on helping aspiring influencers maximize their potential in every single area of their lives and can be found each weekday mornings on her Rise and Shine Broadcast. Tina is most proud of being the loving mother of the two most awesome kids she's ever met, Zamar and Gracen.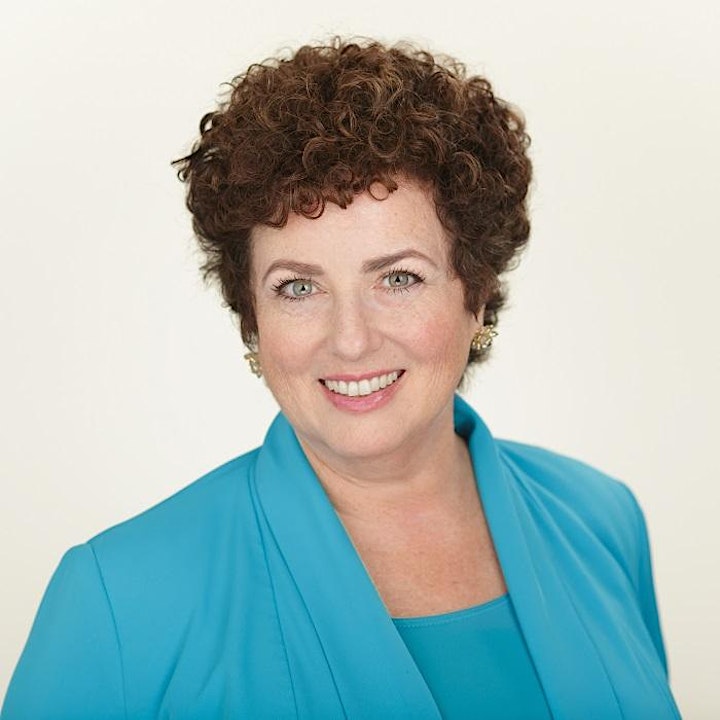 Jill Lublin - CEO Strategic Consulting - Keynote Speaker
Jill Lublin is an international speaker on the topics of "Radical Influence, Publicity, Networking, Kindness and Referrals." She is the author of 4 Best Selling books including "Get Noticed...Get Referrals" (McGraw Hill) and co-author of "Guerrilla Publicity" and "Networking Magic."
Her latest book, "Profit of Kindness" went #1 in four categories. Jill is a Master Strategist on how to position your business for more profitability and more visibility in the marketplace.
She is CEO of a Strategic Consulting Firm and has over 25 years experience working with over 100,000 people plus national and international media.
Jill teaches a virtual Publicity Crash Course, and consults and speaks all over the world. She also helps authors to create book deals with major publishers and agents, as well as obtain foreign rights deals.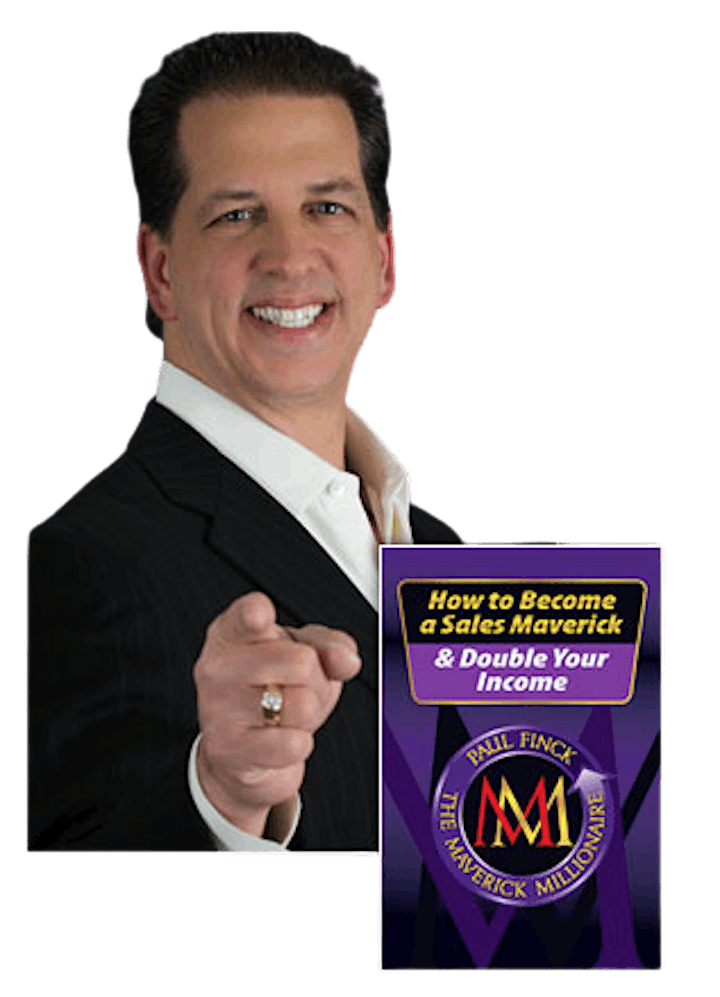 The Maverick Millionaire®, Paul Finck
Paul Finck is driven to help you achieve your ultimate goals and dreams.
His mission is to guide you with his vast array of skill sets acquired over 30 years of sales, marketing, and entrepreneurial experience to be the person you were always meant to be.
Paul Finck has spoken in 8 countries in 3 continents building up over $40 million dollars in sales for corporations, companies, and individuals around the globe. He is credentialed in Psychology, Hypnotherapy, Neurolinguistics Programing (NLP) and has studied for over 35 years in the fields of psychology, business, entrepreneurship, philosophy, interpersonal communication, wealth building strategies, Real Estate Investing, time management, sales, marketing, coaching, and Business consulting.
Paul is a four-time Best-Selling Author and International Publisher. His successes include moving multi-millions of dollars in Real Estate, and over $30 million in informational products. With his primary focus on multiple streams of income, he has built up several businesses and he speak and coaches internationally.
Paul teaching others how they can create this success in their own lives while they Do It Different and Be a Maverick!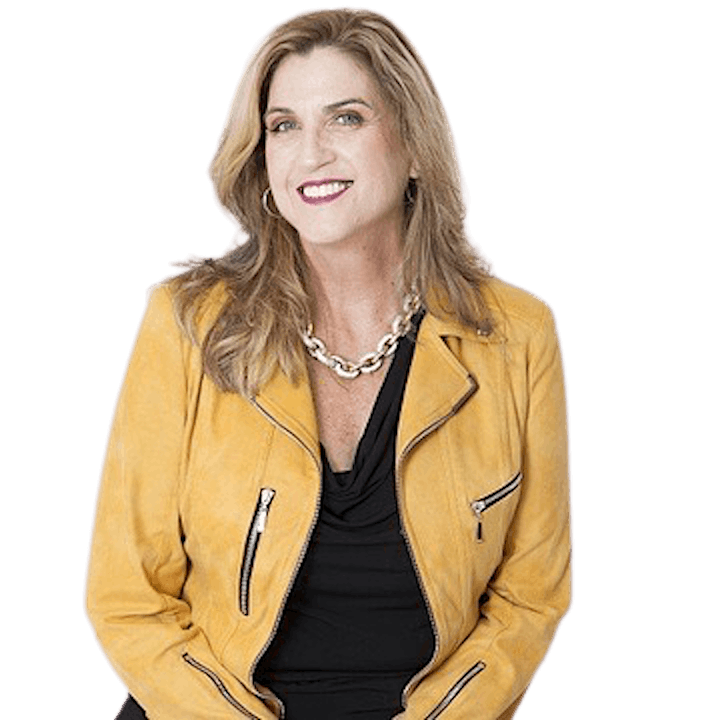 Nancy Matthews - "Visionary with Guts" Co-Founder Women's Prosperity Network
Public Speaker, Author and Business Advisor, who combines her 25 years of business savvy with creative ingenuity and an intuitive understanding of people to bring about results.
As co-founder of Women's Prosperity Network (along with her two sisters), Nancy's leadership creates the space for women (and men) to embrace and step into higher levels of self-mastery and business acumen. Since 2008 Women's Prosperity Network has served thousands of people, through workshops, conferences and mastermind events.
Nancy hosts weekly "Wow Wednesday" calls that feature today's thought leaders and experts.
Author of Visionaries with Guts, The One Philosophy, the highly acclaimed Receiving Your Riches Course and the Best-Selling Series, Journey to the Stage. Nancy has been featured on NBC, Braveheart Women TV, The John Tesh Radio Network and has shared the stage with some of today's leading experts such as Jack Canfield, Seth Godin, Sharon Lechter, Loral Langemeier, Kevin Harrington, John Max- well and Bob Burg.
Nancy is currently the CEO and Founder of Visions In Action, Inc. (her coaching and consulting firm), and Co-Founder of Women's Prosperity Network (WPN). She lives in South Florida and is the proud parent of 2 amazing children ... they are light of her life!
For more info: Visit Website Here
Dr. Kelly Gurley – "The Narcissistic Boss or CEO"
Dr. Gurley is originally from Trinidad and Tobago, moving to the United States about 20 years ago with a desire to build her own success. Her Mom is a geriatric nurse, which helped draw her to the Healthcare IT field. Dr. Gurley earned her Ph.D. from the University of Maryland Baltimore County, and has been working in the field for 25 years. She completed her Ph.D. research thesis in Information Technology/ Human Centered Computing with a focus on technology and Aging/Accessibility issues.
She is a certified Executive and Career Coach with expertise in Holistic Emotional Intelligence, Positive Intelligence and Life Harmony Coaching. It is her mission to aggressively promote and advocate for positivity. The ISO in her business stands for her business motto: "I Serve Others." She wanted to create a platform to help others feel as passionate about their careers as she feels about her own.
In her latest book "Nightmare Narcissistic Boss - Wake up today with these 9 simple steps to RISE ABOVE!" Dr. Gurley said she was "called" to write after supporting so many clients through these toxic work environ-ments. The book provides tactical steps for readers searching to find harmony in the workplace and this aligns with her mission-focused drive to serve others.
As a female leader in a male-dominated industry, she strives to inspire other women to have a voice in the workplace. As a mom of a 24-year-old, Dr. Gurley was always balancing school, career goals and family commitments so she has used her personal success to help motivate others. She works with her clients to plan steps towards their goals or shift their mindset to change how they feel about their job. Dr. Gurley has a broad background of experience in re-engineering business processes and technologies supporting the healthcare field, including acute and post-acute care, hospice, dialysis, and laboratory and life sciences.
Dr. Gurley has been recognized for her Leadership and Coaching in Continental Who's Who. She is part of many organizations that help empower women such as International Society of Female Professionals and she is also an Influencer with the International Association of Women.
In her spare time, she likes to give back to the community of Waltham MA, such as when she recently gave Easter baskets to local children in need. She enjoys doing yoga, CrossFit, spending time with her 24-year-old daughter, and doing escape rooms.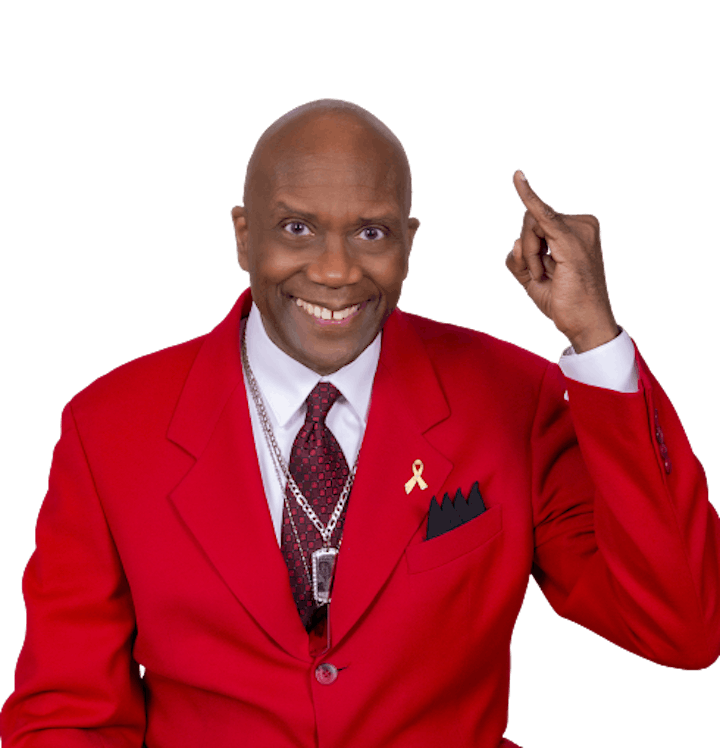 Larry Dynamic is a Transformational Speaker| Self-Talk Coach| Personal Change Expert |
Larry D. Mr. DYNAMIC Himself, is the Owner of DYNAMIC Enterprises, Inc. Speaking Coaching & Mentoring, which is the place where champions become world Class.
Larry currently, empowers impact-driven entrepreneurs to Increase their Impact, Influence & Income using his "Proprietary Flagship Framework, Self-Talk DNA." The Double Helix of Champions!
To get started on the road to sharing your greatness, with Larry, you can visit his link that will be in the Chat & you will be happy that you did!
Larry believes "Change Is "Never" easy, and it all starts with YOU!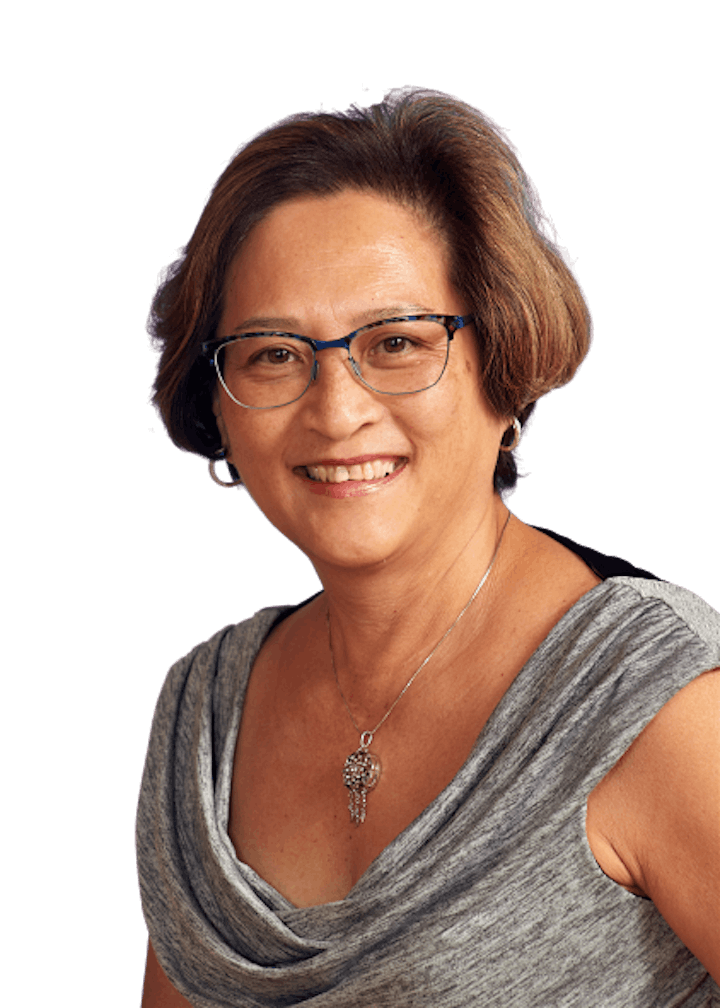 Pat Chin – Health & Wellness Consultant
Pat Chin is a Home Health and Wellness consultant whose passion is to show individuals how to clean up their home and protect their bodies by removing the poisons in the air, that they breathe, the water they drink, the cleaning solutions and personal care products that they use on a daily basis.
By having cleaner air and protecting your personal environment, together we clean the Earth.
As the Chief of Staff and Business Unit Office Head at Citigroup for more than 35 years.
Pat takes her practical knowledge of problem solving, processes and systems and applies it to everything she knows about creating a healthy home environment.
She researches the products available to ensure that you get the highest quality, so that you can create the best possible environment for you and your loved ones.
Pat is a member of various groups.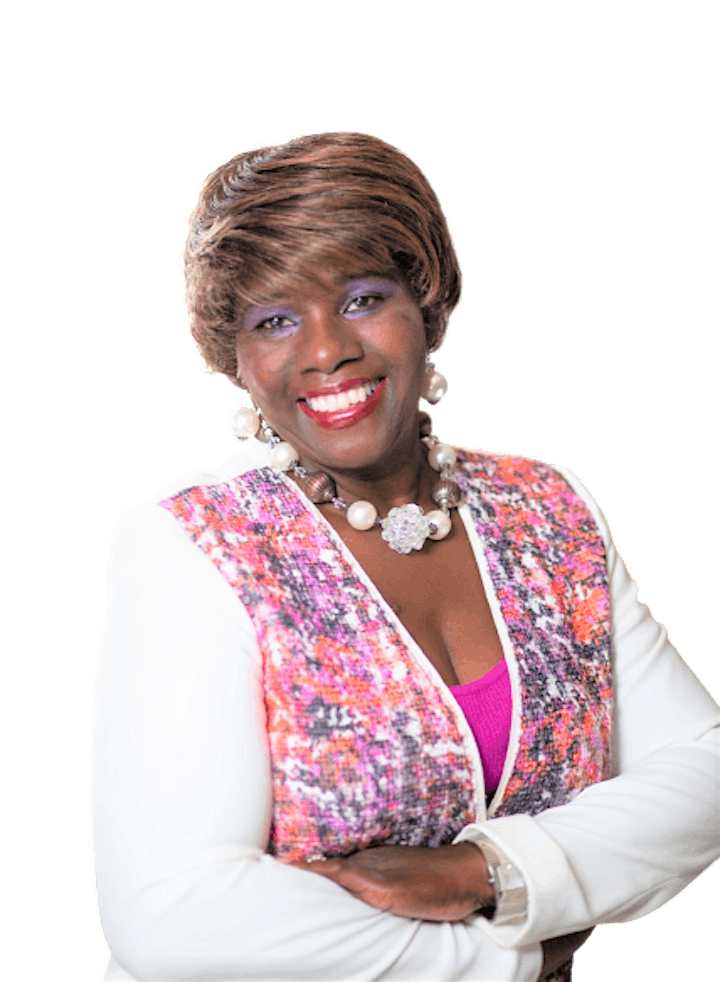 Dr. Margaret Love Andrews Fournier - Lieutenant Colonel
Dr. Margaret Love Andrews Fournier has been a Registered Nurse for over 45 years. She served 27 years in the Army Nurse Corps retiring in 2012 with the rank of Lieutenant Colonel.
The recipient of Bachelor of Science Degree in Nursing from Howard University, Master's Degrees in Healthcare Administration from Webster University, and Nursing Administration from San José State University.
Dr. Fournier earned her Ph.D. in Health and Human Services from Capella University in 2016. She has been a Hospice Nurse for over 30 years and is a Certified End-of-Life trainer.
Dr. Fournier is the author of "The Colors of Power: Soaring to Greatness,", "Preparing for the Harvest; Planting Good Seed for the Kingdom, and "Mary Koala Goes to Hospice: The Koala Family Faces a Terminal Illness."
Dr. Fournier is a Co-Host of Shawn Fair Leadership Consulting Group, an International Speaker for the Shawn Fair Leadership Conference, and the Host of her digital television shows entitled, "Healing and Power with Dr. Margaret and "Health and Healing with Dr. Margaret". She is CEO, and Owner of "Color of Power, LLC".
The logo for her company is Healing and Power". Her shows, creates a platform to, motivate, dedicate, and educate the family, community, and the world on the healing process from the devastation and loss of losing a loved one.
Dr. Margaret Fournier is affectionately known as the "Colonel" because of her exceptional leadership skills and attention to detail while serving in the Army Nurse Corps.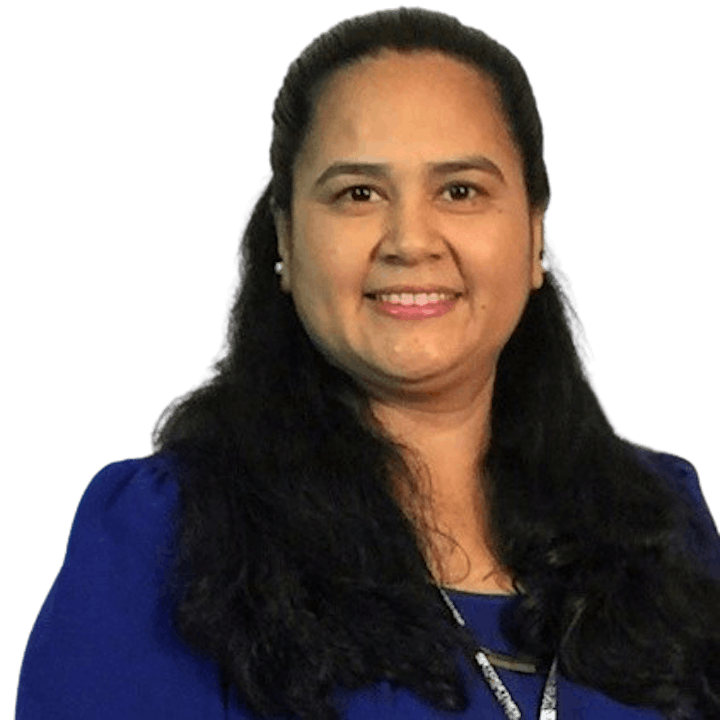 Ivonne Del Carmen Whorrie - Mutual Wealth & Medicare Associate
Ivonne Del Carmen Whorrie is the founder and CEO of Mutual Wealth Group, LLC.
Her passion is to convert the maize of Health and Life Insurance into a clear path by providing the best options of coverage.
When Ivonne work with you she will show you how to choose the coverage that best fits your needs.
Are you retired and nearing age 65, Ivonne will walk you through the Medicare Process step by step, and show you which plan will meet your medical needs? This will assist you in choosing which plan is better for you and your family.
Together We Can Create A Better Life for Our Families!
International Author and Speaker, Dr. Jo Anne White
International Author and Speaker, Dr Jo Anne White is the host of POWER Your Life Radio & Television Shows. She is a Certified Professional Coach, Business Consultant and Energy Master Teacher who holds a Master's & Doctoral degree.
For over two decades she has been using Success Principles to enrich the lives and businesses of her clients. Known globally as the "Success Doc", White gets to the heart of what matters most to businesses and people.
Since childhood Dr. Jo Anne White has dreamed of dedicating her life to service. She's been living her dream for over twenty years, helping millions of men, women, families and businesses reach their dreams and overcome personal and professional challenges.
Doc White is a counselor, speaker and certified life, leadership and business coach specializing in Innovation, Transformation and Energy Medicine.
As a sought-after keynote and corporate speaker, her seminars uplift, inspire, motivate and transform, while moving people and businesses forward to live their greatest potential.
She earned both her Master's in Education and Doctoral Degree from Temple University and taught at Temple University's Dept of Education for over fifteen years.
Jo Anne White's client care is matched to the unique needs and special talents of each person and organization. Her total therapeutic approach integrates mind, body, and spirit to facilitate balance, success and wellness. She empowers people to access their own personal joy, harmony, love, wisdom, and abundance.
LaWanna Bradford - Serial Entrepreneur, Global Leader
LaWanna Bradford is a serial entrepreneur, global leader and change agent who leverages 30+ years of strategic expertise to increase growth and market position of federal and private entities.
LaWanna, is COO of The Bradford Group, a commercial and investment mortgage brokerage and Principal of The Bradford Group Consulting, a business management firm.
LaWanna regularly appears on Cyrus Webb Presents Blog Talk and The Mortgage Voice national radio shows. She is a 4 x international best-selling author, public speaker, trainer, philanthropist and artist. She believes positive transformation and impact in life and business is achieved one strategy at a time.
Founder of "Celebrate You Community" which appears weekly on Facebook LIVE where she interviews successful entrepreneurs who are making their marks in the 21st Century "Pandemic Shift."
You are invited to join Celebrate You Community so that you can receive more exposure while building your "Brand" and your network.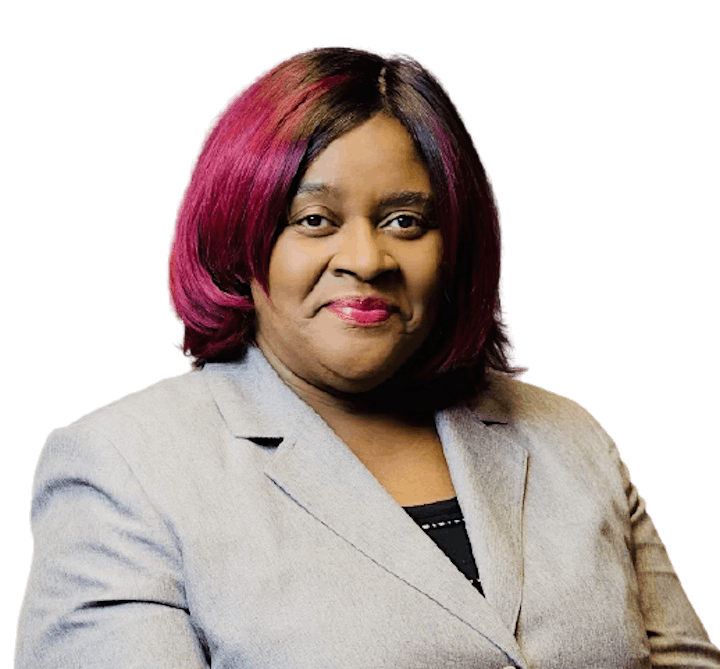 Charlene Sparks - Founder Women with Vision, Charlene Sparks RN, BSN,
Is the Founder & CEO of Women with Vision. The mission of Women with Vision Inc based out of North Carolina is to empower women to embrace abundant living through the impartation of knowledge, the strengthening of faith and the birthing of vision.
Charlene is a retired nurse of many years; the organization places a strong focus on Caregivers and Frontline workers who sacrifice their time and their own lives so that others may live. All monies and donations that are paid into this non-profit organization are used to provide as necessary to these men & women world-wide.
If you would like to donate to this cause and or become a member of this amazing organization, the information will be in the Event's Chat and will be forwarded to all attendees 72 hours after the event ends.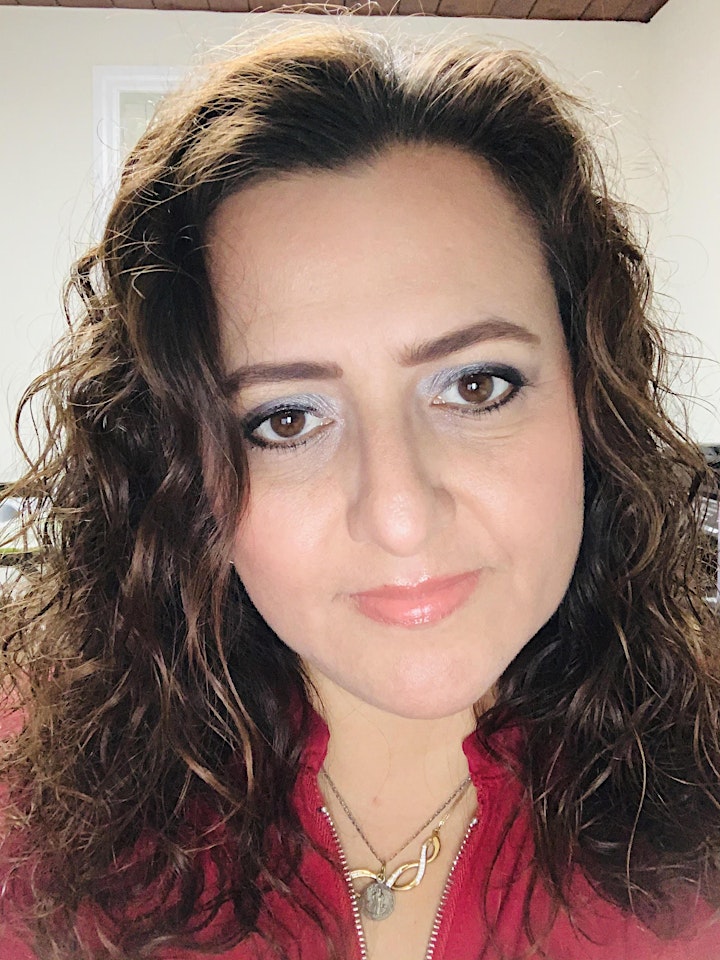 Maritza Perez - Founder & CEO
Originally from Colombia – South America where she obtained a bachelor's degree in Industrial Engineering. A professional assistant who exceled in Corporate America for a 100-Fortune company.
Maritza MP-Virtual Assistant which focuses on contributing to the small business owners by assuming the mundane task so, that they will do less work and more time to focus on the big-ticket items of their businesses.
She takes pride in assisting busy professionals tackle their most annoying tasks. Her small, but passionate team is perfectly bilingual, knowledgeable, and detail oriented.
Date and time
Location
Refund policy
Contact the organizer to request a refund.
Eventbrite's fee is nonrefundable.
Organizer of Entrepreneurs Living The Dream June 2021
Patricia Rogers retired as a Corrections  Lieutenant after 29 years of service in law enforcement. Since retiring in 2016, she has positioned herself an Best Selling Author|Coordinator of On & Offline Events Strategist|International Public Speaker|Social Media Marketeer|Legal Service Provider
Patricia's Zone of Genius is her "Energy." Known as the "Networking Queen" she connects individuals so that they can build relationships and create even more wealth. 
Patricia has been on stages with Renowned Speakers Bill Walsh, Nancy Matthews, Sharon Lechter, Les Brown, Erik Swanson, Paul Finck, and Vishal Marjoria! Recipient of Jean Lynch Lifetime Achievement Award 2017, Business Icon Award 2017;  Featured in U4Good Magazine, 2017, UnCommon Leadership Award 2018; Featured in K.I.S.H. Magazine by Tammy Collins Markee Radio Host 2018 Issue; Woman of Achievement Award, 2019; 100 Successful Business Women Award, 2019; and Shining Start Award, 2019 and Women of Achievement Award, Speech Competition. 
To connect with Pat Rogers on all "Social Media Platforms" go to http://patriciarogers360.com/
                                                    "Challenges set the platform for success"