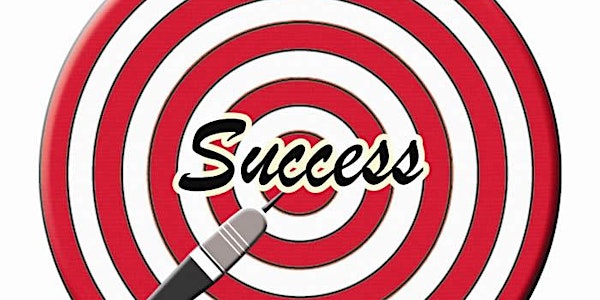 Multiple dates
Entrepreneurs, Investors, Inventors, CEOs, Celebrities, Beyond Networking
Eliances provides a unique outlet for some of the most influential and intellectual individuals throughout the Valley to foster business rel
By Eliances, Entrepreneur Community
Date and time
November 30, 2021 · 8:15am - October 24 · 10:30am MST
Location
MAC6 Conscious Workspace 1430 West Broadway Road #201 Tempe, AZ 85282
About this event
Eliances provides a unique outlet for some of the most influential and intellectual individuals throughout the Valley to foster business relationships.
Registeration using this site is for new guests, those who have never experienced Eliances.
We are not a group, village, networking, mastermind, peer group, peer advisory group, chamber, association, hub or club.   We are a "Community", the only place 'Where Entrepreneurs Align™'
Eliances is a destination "Where Entrepreneurs Align™" The community hosts weekly ROUNDtable meetings enabling entrepreneurs and inventors alike to collaborate and help each other with ventures. The ROUNDtable is one of the puzzle pieces of Eliances where action takes place. A Valley CEO explained that "Eliances moves networking from a passive exercise to active engagement. At its core, Eliances is as much about what can one contribute as what can one receive, and fundamentally it's that balance between give and get that creates true value."
It brings together a "high-level community of hybrid entrepreneurs with resources, influence, skills, contacts and imagination." There is no other community structured by the implications and operations that comprise Eliances.
Eliances operates on what they refer to as the 3G methodology™: Got, Give and Get. Every week, each attendee is given a sixty second window of time in which to pitch their respective G's. This high pressure scenario allows Eliance members to analyze and optimize the caliber of attendance each week; because regardless an individual's status, there is no guarantee an invite to the next event. A former State Senator said that "those allowed to participate in the ROUNDtable, and the unique Eliances format open doors to relationships and unimaginable ideas…Eliances assists members to prosper by helping others."
"Eliances is an impressive group" former President of Burger King.
It is not just another entrepreneur club, it is a society that operates in regards to how an individual is able to give back to other community members and foster "Elianceships" within the organization. They have secured strategic partnerships with prominent organizations within the Valley area including: the Phoenix Suns, Arizona Rattlers, Scottsdale Grand Prix, Money Radio, Tradesource, Diamondbacks, Caliber Co, Tradesource and are looking to expand upon the launch of the Eliances member platform.
How can I contact the organizer with any questions?