Description
Entrepreneurship is hard. How can Colorado faith-driven founders and investors support each other for the good of all? Join Denver Insitute for Faith and Work for quarterly conversations about fostering a community dedicated to deep spiritual health, robust friendship, and serving the needs of Colorado through new business creation.
What: Founder's Forum consists of three experiences: small groups, quarterly gatherings, and retreats. The purpose of this event is to hear from leaders in the Colorado start-up community and how faith is shaping their journeys as Founders.
Why: The Colorado start-up community is healthier working together than alone.
Who: Early-stage founders and investors in early-stage companies in Colorado.
Cost: This event is free, but space is limited.

Directions: From Sherman Street: Go past the Lobby Desk to the two elevators located on the right-hand side. Once inside the elevator, select the L2/1700 Club button. Once off of the elevators, proceed down the hallway to the left. Assemble will be the last room on the left.
From Lincoln Street: Go towards the hallway adjacent to Tuscany Coffee & Deli, and locate the elevators on the left-hand side. Select "down", and inside the elevators select the L2/1700 Club button. Once off of the elevators, proceed down the hallway to the left. Assemble will be the last room on the left.
Our time together will include:
• Panel discussion featuring three Founder's experiences in starting and building their companies (see below)
• Opportunities to connect with peers in early-stage startups.
• Brief teaching on how faith can shape entrepreneurship
• Coffee and pastries will be served.
Leadership of Founder's Forum: Max Anderson, founder of Saturn Five Ventures; John Paasonen, founder of Maxwell; Charles Causey, founder of Agile Partnering; Jeff Haanen, founder of Denver Institute for Faith and Work; Drew Yancey, President at Yancey's; Eric & Michelle Walters, Silver Crest Wealth Planning

Founders Forum is an initiative of Denver Institute for Faith & Work and is 100% supported by generous donors who believe in supporting spiritually and emotionally healthy entrepreneurs and investors in Colorado.
Speakers & Presenters for Oct 2: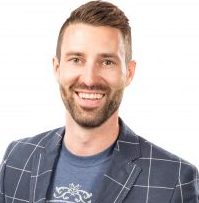 Chris Sinclair is the co-founder of two of the largest, $100mm + restoration companies in North America. He has been a chapter president at EO and was named Distributor Entrepreneur of the Year.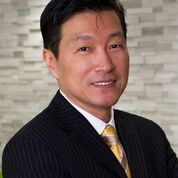 Jack Kim is the founder of KORE Investments. KORE Investments specializes in acquiring and developing value-added commercial real estate, as an ownership entity, joint ownership, consultant, or asset manager.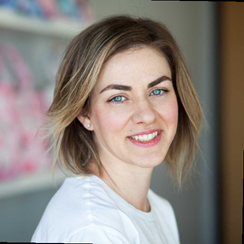 Rachel Danish is the CEO & Designer at Logan + Lenora, a fashion startup focused on women's handbags made with performance materials. Her line is primarily sold online via social media, and also carried by Nordstrom, Anthropologie, and was recently featured in Oprah Magazine. Previously, Rachel was Country Director for an African social enterprise that manufactured handbags and home goods. She graduated from Wheaton College with a BFA in Studio Art. When she's not working, she's spending time with her husband, 3 kiddos & 2 chickens.
Program Moderators/Emcees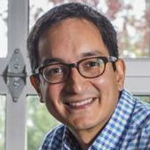 John Passonen is the Co-Founder and CEO of Maxwell, a cloud SaaS platform for mortgage lenders to make mortgages simple, intuitive and delightful. He has a proven track record in building businesses and executing growth strategies through marketing and engagement, partnerships and effective leadership. John is passionate about disrupting traditional financial services markets by focusing on the consumer experience. John graduated from Taylor University with a BA in International Business and he holds an MBA from The Fuqua School of Business at Duke University. He lives in Denver with his beautiful wife and two rambunctious boys.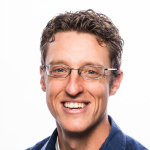 Jeff Haanen is the Founder of Denver Institute for Faith & Work and the 5280 Fellowship. He contributes to various magazines and publications, including Christianity Today. He has previously served as a school administrator, a pastor and missionary. He holds a B.A. in International Economics and Spanish from Valparaiso University and a Master of Divinity from Denver Seminary. Jeff attends Littleton Christian Church with his wife and four daughters.