Description
Join Entrepreneurs Assembly for a great professional networking and growth opportunity that is completely free!
EA Roundtable workshops are confidential and provide you the best practices for navigating the hurdles in creating a successful business.
We extend an offer to all EA members to come at 5:30 to join in a "Basics Breakdown" Yoga practice session to develop an understanding of basic breathing techniques and traditional postures. This pre-roundtable event is offered at a discounted price for $8. This is not a requirement of the roundtable.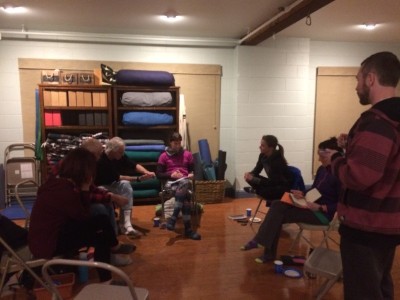 HOW WILL YOU BENEFIT FROM AN EASI ROUNDTABLE?
Each participant will forward their business idea through a disciplined process, facilitated by mentors and peers. Each month your SMART goals (marching orders) will be identified. By being accountable and returning to report on your progress, the probability of your success will be significantly higher than those that do not proceed.
THIS PROGRAM FOCUSES ON:
- A Step-by-Step Process to Help Ensure Your Success (EASI)
- Expansion of New Ideas
- Problem Solving
- Goals & Strategies
- Overall Support