Description
Are you an Entrepreneur, Angel Investor or Startup Mentor visiting the Edinburgh Fringe Festival from abroad (or an Edinburgh resident who embraces the madness) then please join us for a fun and exciting evening on Thursday 15th August at 6:30pm.

The £5.00 charge will be used to buy you a drink on the night :-)
If you want to get tickets for a show during this event, please take a look at this link http://bit.ly/FringeLofE
I would recommend Jason Byrne :-)

If you don't want to go to a show, there will be a number of us hanging out at the bar in Assembly Hall Quadrangle
Why not join our Meetup group - The League of Entrepreneurs?
https://www.meetup.com/League-of-Entrepreneurs-Edinburgh/
I hope to see you there!
Best wishes
James Shoemark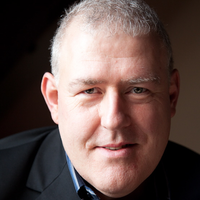 #Entrepreneur #Edinburgh #Fringe #Festival #2018