Join us to learn more about defense market opportunities available through the National Security Innovation Network
About this event
Join us February 5, 2021, for this Entrepreneurial Symposium to learn more about the Acceleration Program Opportunities with NSIN, the National Security Innovation Network.
The Acceleration Portfolio is focused on finding and creating ventures that develop solutions to the real-world problems faced by service members. The Acceleration Portfolio identifies startups emerging from the academic and the venture communities that can address DoD problems in innovative ways.
Our programs and services support the engagement of ventures with potential DoD customers and stimulate the creation of new ventures from technologies emerging from DoD labs.
Who: Early-stage ventures and start-ups interested in the defense market
What: Short presentation and panel Ask Me Anything session
When: February 5, 2021 | 9:00 AM - 1:30 PM (CST)
Where: Zoom Webinar
Why: Increase understanding of defense venture development and the opportunitiy for SBIR and STTR contracts which provide millions of dollars of non-dilutive funding to early-stage ventures every year and are a key way to expand into the defense market.
Informational links and Zoom conference details will be provided to all registered participants 24-hours in advance of the event.
Tenative Schedule of Events*
(*Subject to change)
9:00am-9:30am - National Security Innovation Network (NSIN) overview
9:30am-9:40am - Nebraska Business Development Center (NBDC) overview, Mr. Josh Nichol-Caddy, Director, Technology Commercialization
9:40am-9:55am - NMotion (Lincoln) overview, Mr. Scott Henderson, Director
9:55am-10:05am - The Start Center Overview, Mr. Pierce Robinson, Director of Innovation
10:05am-10:15am - The Scott Technology Center Overview, Mr. Ken Moreano, Director
10:15am-10:25am – UNeMed, Michael Dixon, PhD, CEO/President
10:25am-10:35am – University of Nebraska at Omaha (UNO) Center for Innovation, Entrepreneurship, and Franchising, Dale Eesley, PhD, Director
10:35am-10:45am – NSIN Corporate Successes, Mr. Mike Dodd, NSIN University Program Director, Indiana University
10:45am-11:30am – Ask Me Anything (AMA) question and answer panel discussion (open to all)
11:30am-11:40am – Wrap Up
This event is presented in partnership with: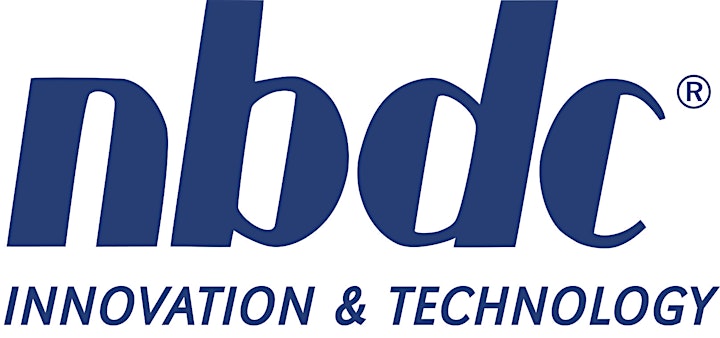 Organizer of Entrepreneurial Symposium
NSIN, the National Security Innovation Network, is an unrivaled problem-solving network that adapts to the emerging needs of those who serve in the defense of our national security.  We are dedicated to the work of bringing together defense, academic and entrepreneurial innovators to solve national security problems in new ways.