Description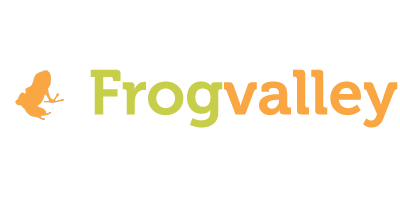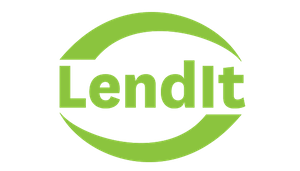 Dear entrepreneurs,
We are glad to announce that we are partnering with Startupbootcamp FinTech and LendIt for our upcoming event focused on women entrepreneurs and their journey of building a business in the London Tech Scene.
A mixed panel of leading entrepreneurs and VCs will share their experience about obtaining funding, overcoming business challenges and best practices for building a successful business in tech.
Speakers:
Ghela Boskovich, Head of Fintech and Regtech Partnerships, Startupbootcamp Fintech; Founder & Global Ambassador, Femtech Global; Director, Global Strategic Business Development & Marketing at Zafin
FemTechGlobal is a community working towards inclusion, diversity, and supporting those invested in changing financial services for the greater good through technology. It is comprised of women and men who recognise that diversity in thought, experience, and gender make for a richer resolution to the challenges the financial services industry tackles, and that each diverse voice contributes to a better solution.
Anna Gudmundson, Group CEO at Kin
Anna Gudmundson has worked in the technology sector since the start of her career after graduating with a Master of Science in IT engineering from Uppsala University. Anna's experience is primarily in the mobile, software, online and big data sectors; working both with start-ups as well as companies like luxury mobile phone manufacturer Vertu and multinational Alcatel-Lucent.

Now the CEO of Kin Group Plc, Anna is able to combine her passions for digital technology and business with her personal dedication to wellbeing and making positive social impact. Kin delivers engaging and effective digital wellness programmes for corporate organisations. Using their full resources in technology and human behaviour, Kin helps their clients increase productivity and reduce absenteeism and healthcare costs. Individuals and teams are kept engaged through intelligent, personalised interaction and gamification, and supported by a strong culture of wellness.

In an era that will be defined by how we respond to our ever-increasing challenges in the wellness industries, Anna's belief in the power of preventative care is at the core of Kin's offering and strategy – that technology and data can and must accelerate this positive change.
Lu Li, Founder and CEO of Blooming Founders, UK Ambassador of Women's Entrepreneurship Day | Publisher of Dear Female Founder
Blooming Founders is building a scalable support infrastructure designed to help grow innovative ventures led by women. They provide education and introduce new opportunities to female founders through events, content and a global professional network with over 1400 members.
Wendy Devolder, Founder and CEO of Skills Matter Limited
Skills Matter helps its highly engaged community of software engineers discover emerging technologies, learn and share skills and evolve practices and ideas. Together, we share insights, skills and expertise needed to build adaptable, flexible and scalable software systems, often with big data sets in conversations, talks, conferences, meetups and online.
Janna Goncharova, Partner Pit Stop Ventures. She has 10 years experience in investment management and advisory and worked with numerous tech startups globally.
Pit Stop Ventures helps technology startups to get the right tools for high growth in one place. They leverage their partners' company building, managing and investment experience and a vast global network of industry contacts to facilitate access to capital, expertise, strategic partners, and technology providers for early stage ventures.
Marija Butkovic, Co-founder of Women of Wearables & Kisha Smart Umbrella
Women of Wearables (WoW) is world's first organisation aiming to inspire, support and connect women in wearable tech, fashion tech, IoT and VR/AR. Its mission is to encourage more women and diverse teams to participate in building hardware and software products as designers, product managers and developers or being founders of their own companies, as well as create more jobs for women in STEM.
Schedule:
7.00-7.30pm: Networking + Drinks
7.30-7.40pm: Welcome note by Frog Valley
7.40 - 8.40 Talk + Q&A
8.40-9.30pm: Networking + Drinks
We look forward to seeing you!
The Frog Valley Team
#frogvalley