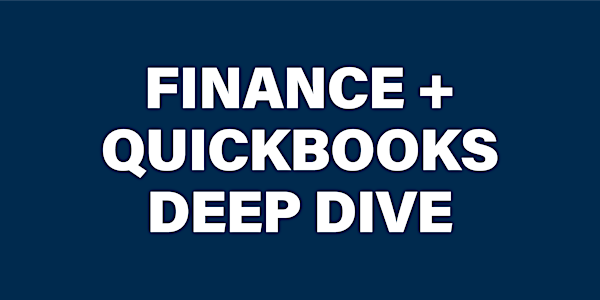 Entrepreneurial Finance + Quickbooks Deep Dive
You don't need an MBA to run business; we'll cover the finance and book keeping basics to set you up for success in this 2 hour crash course
About this event
Presented by Pathway Lending
Without good record keeping practices, it is impossible for you grasp where you are now and where you're growing. In this 2-hour crash course you'll gain a basic understanding of entrepreneurial finance while taking a deep dive into book keeping with Quickbooks.
About our Presenters:
Jarlecia Jones is the Director of Pathway's Women's Business Center. She holds BS and MBA degrees in accounting from Freed-Hardeman University.
Katherine Zobre is a Business Advisor, Alabama SBDC. She obtained a BA in Political Science and Economics from the University of Maryland and a MS in International Development Studies from the University of Amsterdam, Netherlands.