About this Event
Whether you are a company of 1 or 500, there is a growing movement to do good in our communities and extending that reach globally. Roger James Hamilton, founder of the Entrepreneur Institute realized this years ago and has started a global movement for social entrepreneurs. His vision has officially reached Washington, DC!
With more than 900,000+ global entrepreneurs in our network to date, Leadership Evolution Group's CEO & Founder, Amy Riccardi, has been selected to be the City Leader for Washington, DC's social entrepreneur movement.
Entrepreneur Socials are monthly events that connect local entrepreneurs to each other and the global network to help you find resources to build your business. Come join the Evolution as we build our local and global community of social entrepreneurs!
THE AGENDA
5:30-6:15pm: Welcome Reception
6:15-6:40pm: Interview with a local Entrepreneur Rockstar
6:40-7:00pm: Q&A with the Entrepreneur
7:00-8:00pm: Networking & Connections Reception
You will also receive information to join our FREE online global community and our Washington, DC City Circle online!
Bring friends and colleagues with you! We have plenty of food and drink (including beer and wine) for everyone.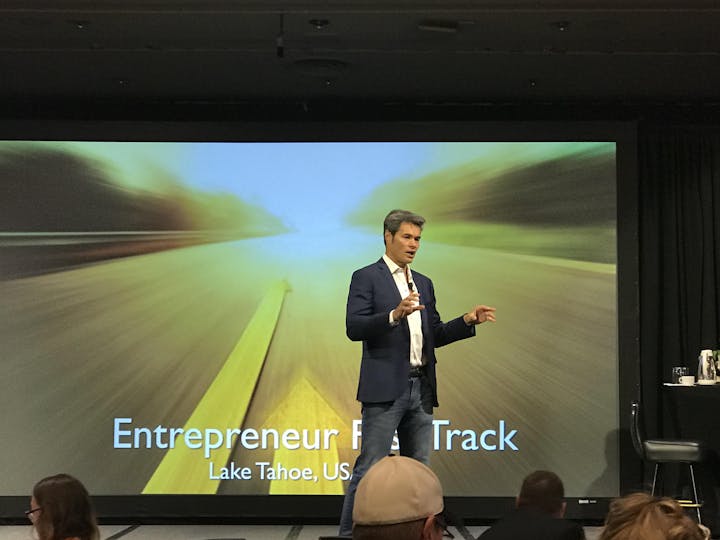 Roger James Hamilton, presenting in Lake Tahoe in July 2018 to a packed crowd of entrepreneurs.